News - Press Release

June sees two major events on the Diversity, Equity and Inclusion (DE&I) calendar at TechnipFMC – Pride Month and International Women in Engineering Day.
Here, Nisha Rai, Executive Vice President, People & Culture, discusses why DE&I is good for people and business with Lamonica Spivey, Inclusion, Diversity, and Corporate Social Responsibility Director.
Why does TechnipFMC recognize celebrations such as Pride Month and International Women in Engineering Day (INWED)?

Nisha Rai (NR): They help us acknowledge what diversity, equity, and inclusion mean to our organization. DE&I is good for our people and our business. We want employees to bring their authentic selves to work, and to be respected, valued, and heard. Observing events like Pride Month and INWED help us show employees that no matter your background or sexual orientation, you are respected here. These events give us a conscious moment to think about people in our workplace. They raise awareness of the everyday, and provide an opportunity to talk and engage.

Why do corporations have a role in creating a more equal society?

NR: Our company can drive change by providing opportunities. Sometimes society can't move quickly enough. For example, patriarchy can be embedded in attitudes, so opportunities for women might not come as often as for men. Among racial minorities, socio-economic barriers can deny people an equitable start. These mindsets developed over centuries so they take time to change. If corporations do something intentional and powerful to increase representation of women and minorities and provide role models in the workplace, we can accelerate change.

Lamonica Spivey (LS): It's the right thing to do. Research shows that being more inclusive creates diversity of thought which improves your bottom line. When organizations show commitment to change, like our Chief Executive and Chairman Doug Pferdehirt signing the CEO Action for Diversity & Inclusion Pledge or backing a CEO Action for Racial Equality Fellow, that helps make us a company where people from a mix of backgrounds want to work.

As women, and women of color, what progress have you seen in DE&I over your careers?

NR: There's more dialogue about representation and awareness, and we talk openly now. The influx of younger generations into the workplace also advanced the dialogue.

Early in my career in human resources, when we talked about female leaders and talent, the emphasis was more on training to a standard template of what it means to be a leader, often based on male stereotypes. The working environment has advanced and women realize we can lean into our natural leadership style and follow our own instincts to be successful. Now we help people find their strengths and focus on them, and build teams to plug the gaps. That collaborative style suits the workplace of the future.

LS: There's been a growth of discussion about intersectionality. A company would bring women into leadership roles, into operational roles, but I wouldn't see a woman who looks like me – a Black woman. Now we're seeing recognition that there's a sea of differences within women, whether that's a woman of color, or LGBTQ+. A lot of that has to do with younger workers demanding change. We want people to ask challenging questions, use a different set of eyes, and that drives innovation.

What are the biggest challenges in DE&I and what is TechnipFMC doing to tackle them?

NR: The top priorities are representation and awareness. We need more female, minority, and LGBTQ+ role models. You can aspire to a role if you see a person who looks like you doing it. In awareness, it's about making all people respected, included, and heard – that needs all of us to examine our unconscious biases so we can change our mindsets.

Our ESG Scorecard holds us accountable to our goals. We have three-year goals to increase females in our graduate program, increase females and underrepresented communities in our leadership, and for all managers to complete our inclusive leadership curriculum. These are stakes in the ground, but we'll go beyond them.

There's a big role for our employee networks and resource groups (ENRGs), too. These grassroots organizations, set up by employees, do good work creating a safe space where people can challenge each other and learn more.

How does TechnipFMC benefit from enabling people to bring their whole selves to work?

LS: I worked places where I sometimes felt I had to dumb myself down in meetings, that I had to lock my inner "little Black girl" in my car outside. It's like playing different roles throughout the day – code switching. So how good was my performance if I tired myself out trying to fit in? You get a happier person, and the company gets a higher performer with better ideas, if they can be themselves. We're unlocking potential through our conversations about DE&I.

Is there a particular focus area or areas for the next stage of the DE&I journey, and how is TechnipFMC going to get there?

LS: We have to further embed DE&I into processes. We are also looking at the employee lifecycle – how we attract people, how we ensure job ads are gender neutral, what we say at onboarding about DE&I, and take that through development and succession planning, even into exit interviews.

NR: We need to truly see representation in leadership levels the same as it is in the world. I'd also like to see dialogue about diversity of thought, experience, and background.
- Nisha Rai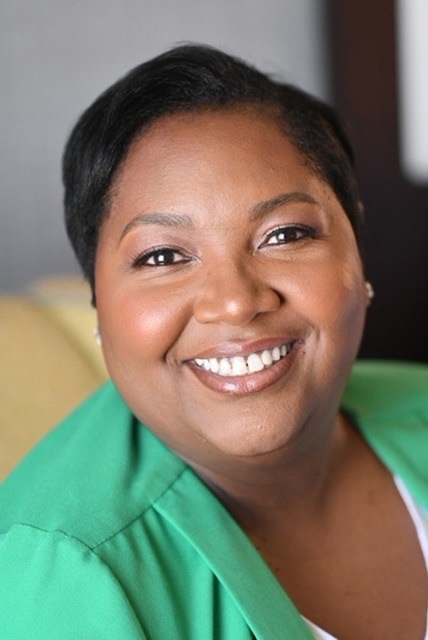 - Lamonica Spivey