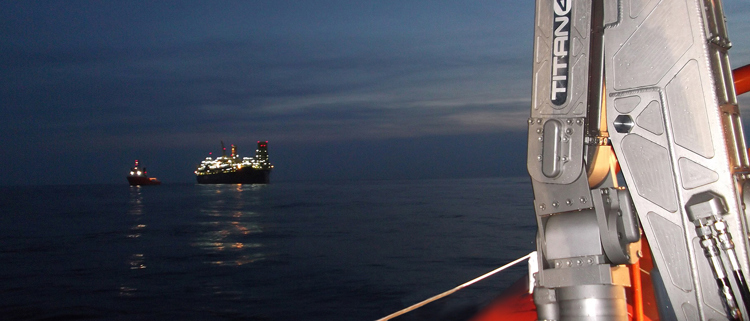 Manipulator systems
Deploying thousands of reliable manipulator systems
Our Schilling Robotics legacy brand delivered its first manipulator system in 1986. Since then, we have delivered more than 3,000 systems. Our manipulators are deployed on nearly every work-class ROV in the world as well as other submersibles, including electric ROV's, and research and exploration submarines.
The Schilling Robotics manipulators perform a variety of intervention tasks. These systems are controlled remotely from surface and range from the rugged five-function RigMaster™ to the seven-function, position-controlled TITAN 4™. Additional manipulator systems include the CONAN™, ORION™ and ATLAS™.
As subsea intervention tasks increase in complexity, our manipulator systems will continue to be at the forefront, providing the dexterity, strength and reliability to perform intricate tasks under water.
Dexterity, strength and reliability
Benefits include:
Robust performance
East installation
Multiple configurations
Streamlined
Rugged
Durable
TITAN Elbow Upgrade
Kit (101-8515, UPGRADE, T4 ELB, MP35N BOLTS) was developed in response to hydraulic fluid leaks, which develop at the elbow on T4 manipulators. This kit consists of new bolts, washers and o-rings and is designed to improve reliability and increase resistance to leakage. Service instructions are provided with each kit.