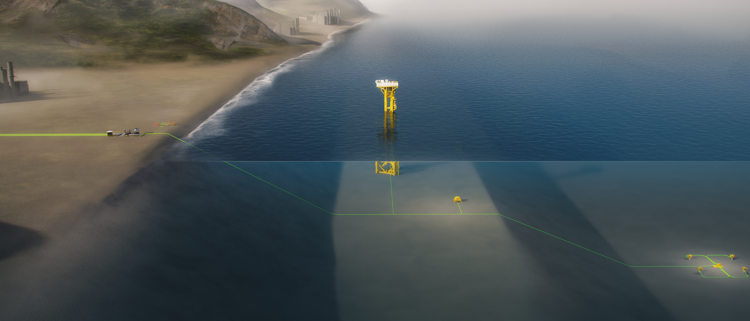 Greenhouse gas removal
Our contributions to greenhouse gas removal begin with carbon transportation and storage (CTS). In CTS, TechnipFMC will safely transport and store carbon dioxide (CO2) by leveraging our existing equipment and integration expertise. Through Subsea Studio™, we have the digital framework to design, execute, and monitor CTS projects from initial concept throughout the life of the field.
Carbon capture and storage (CCS) alliance with Talos Energy
We announced our alliance with Talos Energy in October 2021. Talos holds the United States' only license for offshore carbon capture and storage, located in the Gulf of Mexico.
The alliance combines Talos's strengths in production/injection operations with our onshore and offshore expertise, technology integration leadership, and life-of-field service capabilities.
We will work with Talos through the full CTS lifecycle – site characterization, front-end engineering and design, execution, and life of field – to de-risk project execution, accelerate time to market, and deliver cost-efficient solutions.
Thermoplastic composite pipe and hybrid flexible pipe with Magma
TechnipFMC fully acquired Magma in 2021, having already collaborated on hybrid flexible pipe (HFP) for several years.
Developed for challenging conditions such as those of Brazil's pre-salt field, HFP combines the corrosion-resistant qualities that carbon fiber and polyether ether ketone (PEEK) bring to Magma's thermoplastic composite pipe (TCP) with the durability and ease of installation of a flexible pipe.
The result is highly resistant to corrosive gases such as CO2, meaning HFP and TCP may prove to be critical enablers for both CTS and hydrogen transportation as it overcomes one of the greatest challenges faced by both energy transition technologies.