Intelligence in action for reducing greenhouse gas emissions and flaring.
E-Mission™ is the next level of optimization for your production facilities. This technology drives your facilities to maximize value by utilizing first-principles based algorithm to calculate the Reid Vapor Pressure (RVP) values on location and significantly reduces greenhouse gas emissions. 
E-Mission™ utilizes process automation, wireless instrumentation and machine learning to monitor and control vapor pressure in real-time. By re-evaluating how and where we want to apply or remove heat, and lower pressure, we can maximize oil production and minimize greenhouse gas (GHG ) emissions based on the changing conditions of the well and weather.
Operators set the Reid Vapor Pressure target and E-Mission™ does the rest of the work, adjusting temperatures or pressures in real-time. E-Mission™ is powered by UCOS, our open architecture operating system, and integrates disparate data from across the system through InsiteX to be captured on one platform for seamless integration with the operator and Edge control.
E-Mission™ can be used in greenfield and brownfield applications regardless of facility design. It is the only system that uses process automation to decrease flaring and is proven to also increase oil production. It's easily deployed, calibrates automatically, and does not require shutting down production or physical intervention.
Additional applications can be added to this digital platform to give operators greater transparency into their emissions footprint, system efficiency and productivity in real-time.
E-Mission™ gives operators real-time monitoring and control to reduce flaring and increase oil production. 
Minimize flaring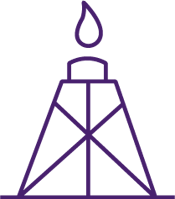 minimize flaring today with our out-of-the-box solution
no calibration required 
safe and secure Edge service 
Maximize oil production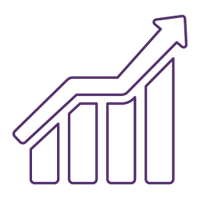 easy to deploy across all facilities, greenfield and brownfield applications 
no shut down of production 
Quick emission reduction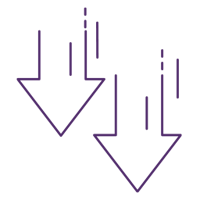 real-time optimization loop 
immediate emissions impact
Case study
During a recent case study, we adjusted these key parameters which yielded two main results:
optimized liquids processing leading to the creation of less gas reducing the need for flaring
delivered more on spec oil per day that could be put into the sales line.  
In this case study in the Bakken Field in North Dakota, E-Mission™ was able to reduce flaring by 140 MSCFD and increase oil production by 20 bpd (for a 6,000 bpd facility). The graph demonstrates the reduction in flaring intensity as was measured during the trial. Flaring intensity around 0.07 MSCF/BBL represents the baseline data. The system was gradually stepped down to demonstrate the capability of the program to control at different temperatures and predict results over a number of conditions.