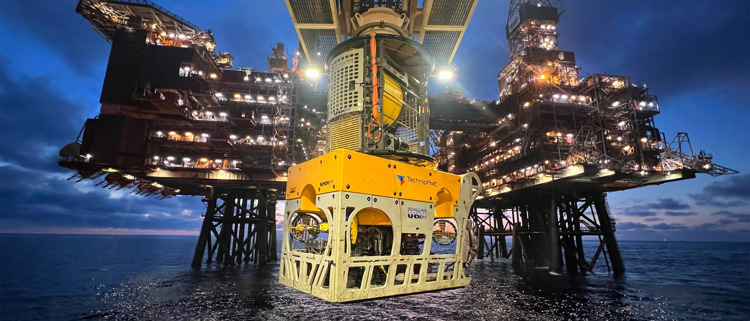 ROV systems
Deploying the most advanced work-class ROVs
Our ROVs and ROV tooling systems are designed to minimize nonproductive time, with a range of features to ease operations, maintenance and repair activities through an intuitive design and build philosophy.
Our Schilling Robotics legacy brand entered the deepwater arena in 1985 offering manipulator systems followed by its first Remotely Operated Vehicle (ROV) in 2000. Since then, our designs and concepts have been dedicated to improving reliability, maintainability and productivity.
Today, we deploy the world's most advanced work-class ROVs and are a leading supplier of intervention systems to nearly every operator of subsea ROVs in the oil and gas industry.
The GEMINI®ROV system is the next generation of advanced 250 hp Work Class ROV system providing unprecedented subsea productivity. The integration of ROV, manipulators and tooling enables a transition to highly-automated subsea robotics, which reduces task time from hours to minutes, ensuring predictable results every time.  Featuring a significant advancement in manipulator design, the GEMINI® manipulators provide integrated hydraulics, electric power, communications and force compliance.  Additionally, the ROV has access to over 30 subsea exchangeable tools and a comprehensive fluid intervention system to support the most demanding deepwater drilling and completion operations.  With a depth rating of up to 4,000 meters, GEMINI® can remain subsea for 1 month, enabling 24/7 operations without recovery for tooling reconfiguration.  GEMINI's® combination of system availability, capability and productivity reduces operational costs and delivers unequaled performance. 
The Ultra Heavy Duty (UHD-III) ROV is the ultimate heavy construction vehicle powered by a 250hp motor vehicle with 150hp auxiliary power to perform all subsea tasks through its software controlled ISOL-8 pump. The compact and powerful ISOL-8 pump can deliver more than 50 GPM at 5,000 psi for BOP intervention operations while in construction mode the ISOL-8 pump can be configured with single or dual fluid outputs.
The Heavy Duty (HD) 150hp ROV provides a range of capabilities from a multilevel platform for use in the drill support and IMR segments, the construction sector and the research, salvage and military support arenas.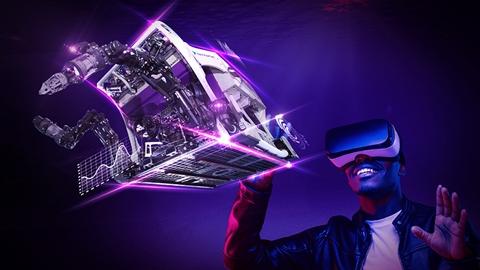 Learn more about the value of the GEMINI® ROV through this video. Immerse yourself in the subsea environment by viewing it in 3D.
– Download the video to your computer and upload it to a virtual reality headset to view in 3D mode.
Download [700Mb]