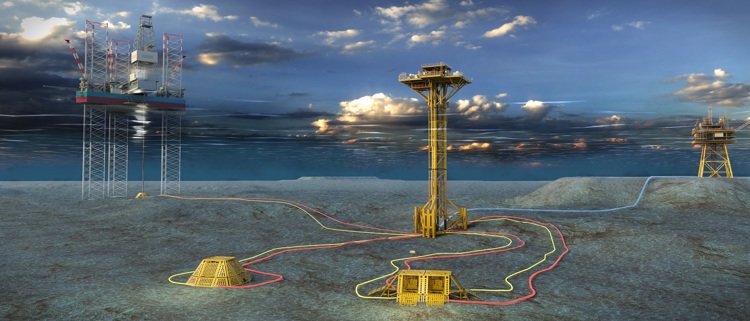 Shallow Water iEPCI™
Unlock your field development potential
Transforming marginal fields into profitable energy infrastructures for our industry partners.
Our innovative eco-system of proven shallow water solutions delivers true economic benefits within the jack-up drilling environment.
Field Development Partner
We work closely with our partners on their field development plans to meaningfully impact the life cycle costs on their project. Our pre-engineered products are designed for short project cycles and save time and complexity with seamless hardware and software systems integration. We also offer tie-in solutions to ensure compatibility with the host.
Simplification of Design
The Shallow Water iEPCI™ eco-system integrates a portfolio of smart standard products and systems including shallow water trees and flexible pipe and manifolds that are fit for purpose, lighter weight, and provide reduced intervention cycles to improve offshore safety. TechnipFMC's Platform Solutions are designed with light weight, pre-configured modules to suit a range of applications that are easy to transport and assemble offshore. 
Integrated Project Management
De-risk your project by managing all interfaces with TechnipFMC, a single partner to engineer, manufacture and install an integrated system. We offer seamless planning for operations, execution and life of field services.
Digital
Our Shallow Water iEPCI™ ecosystem enables the digital transition with one single digital interface for all equipment in the field. Our connected products drive time-based maintenance, well test with smart production manifolds and improve safety offshore with remote operations.
Platform Solutions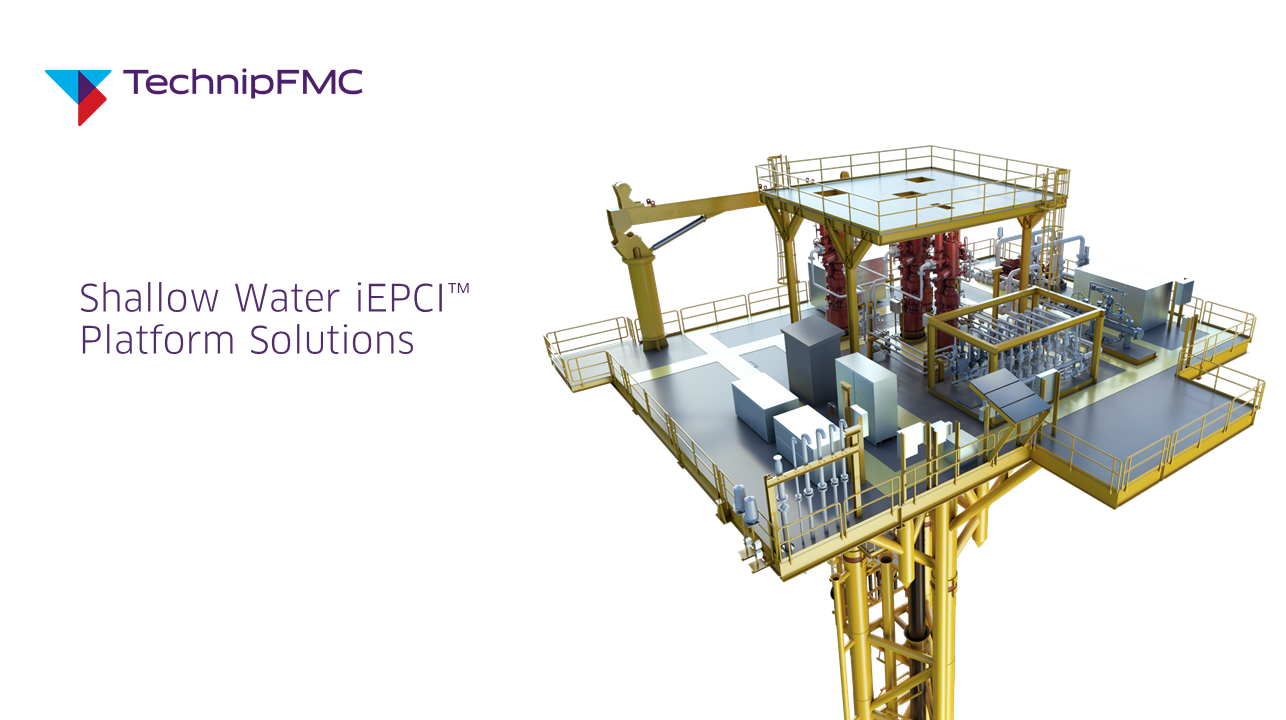 TechnipFMC's modular platform optimizes field development with configurable, pre-engineered solutions to improve lead times and lower TOTEX. The modular, light weight construction improves the ability to utilize rig or vessels for faster installation and transportation.  TechnipFMC's plug and play modules are designed to fit your needs as your field develops.
Tie-In Solutions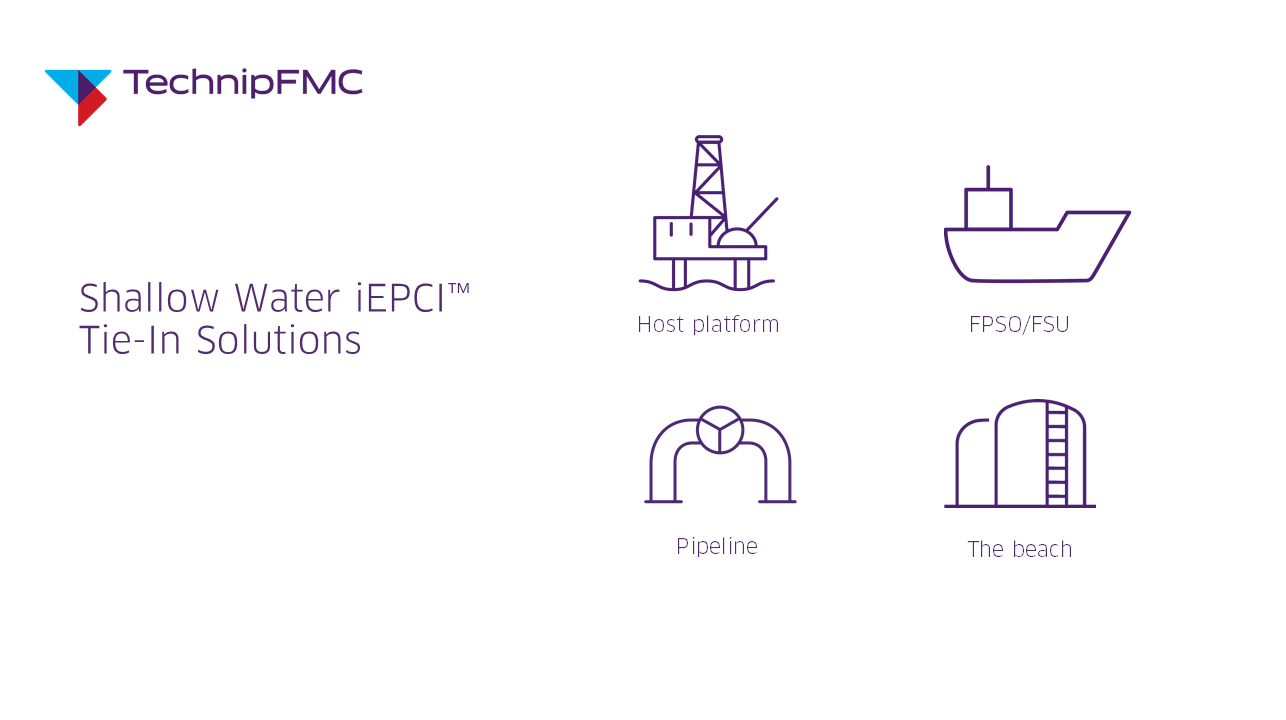 TechnipFMC can tie-in to any host facility from fixed platforms, FPSO/FSU, and subsea pipelines. With seamless hardware and software system integration, we deliver proven shallow water solutions that offer true economic benefits. De-risk your project by managing all interfaces with TechnipFMC, a single partner to engineer, manufacture and install an integrated system​.
SURF/Installation Solutions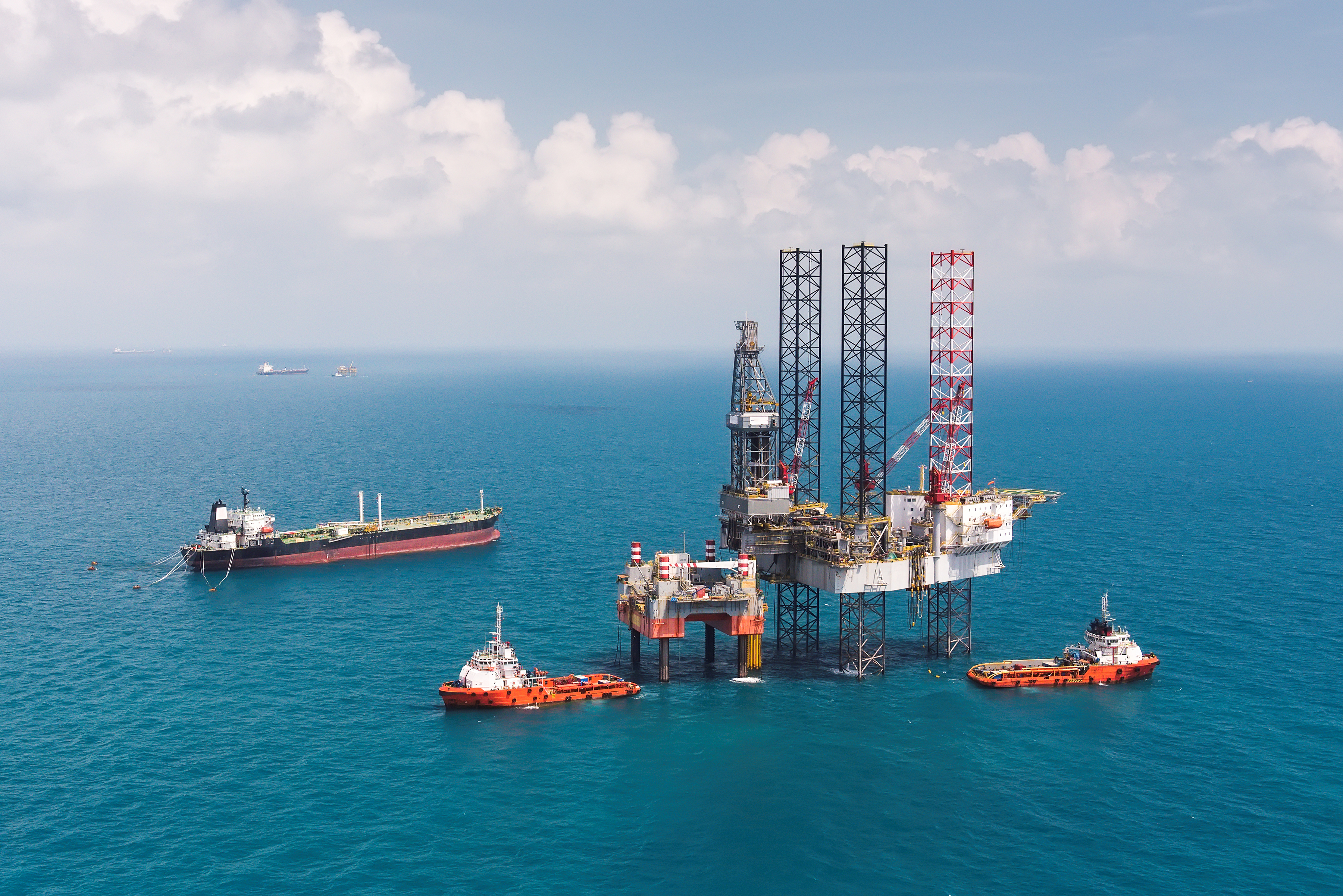 TechnipFMC's SURF and installation solutions offer faster installation and transportation offshore. Our standardized shallow water umbilicals are a great alternative to quickly and efficiently connect shallow water wells to subsea tie-in points or an offshore host facility. Both TechnipFMC's multipurpose vessel fleet or local 3rd party vessels can be considered to optimize your shallow water project based on your field location and requirements. 
Shallow Water Trees & Controls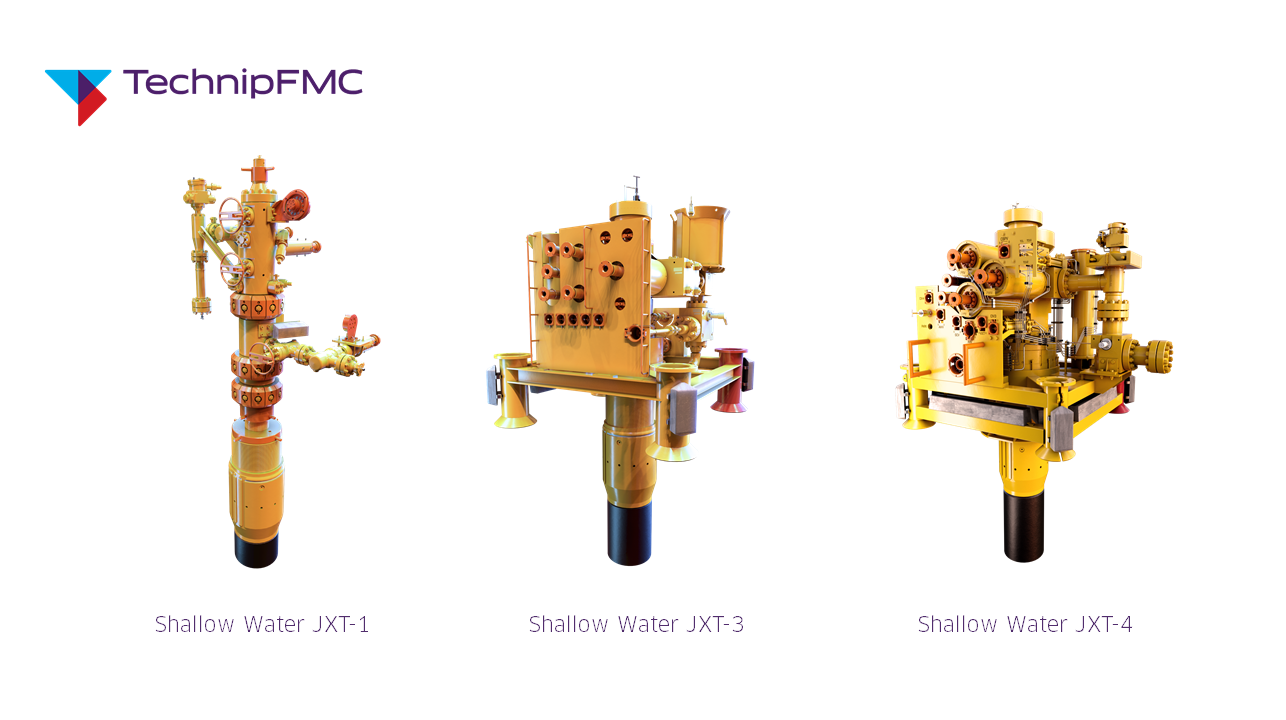 TechnipFMC's shallow water systems offer integrated systems solutions using standardized products with short delivery times and low equipment and installation costs. Our shallow water technology and experience can improve the development of offshore fields by shortening time to first oil, lowering total costs and reducing the complexity of your subsea field development.