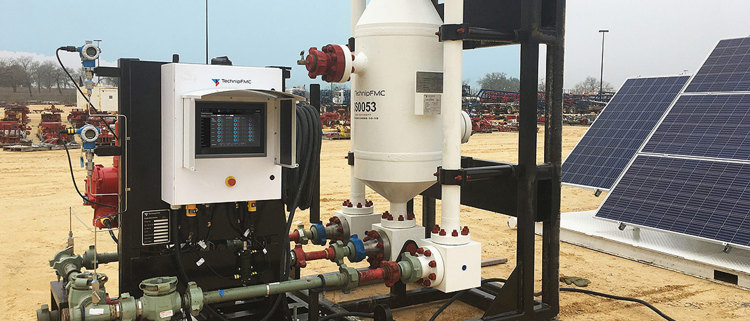 Production
TechnipFMC provides proven vertically integrated engineered solutions to improve the oil production process.
We deliver intelligent, highly-efficient, vertically integrated solutions and services to support our industry's drive toward fully automated solutions, enhancing oil production performance and optimizing project economics.
With more than 80 years of experience designing oil production systems and providing trusted brands, TechnipFMC is the leading supplier of systems between the tree and the pipeline for onshore and offshore applications. We are differentiated by our comprehensive portfolio of in-house compact, modular and digital technologies.
Our high-efficiency solutions such as our separation portfolio and measurement technologies, combined with our expertise in modularization, enable our customers to achieve first oil and gas faster with fully optimized and environmental compact solutions. Reducing our customers' footprints saves time and costs and ultimately delivers more merchantable oil and gas to the sales pipeline.
Offering
Safety and Control
Wellhead control panel
High Integrity Pressure Protection System (HIPPS)
Actuated Valves  

Line pressure operated valves
Self-contained emergency shut down valve

Chokes 

200 series choke valves

200P
200N
200C
Actuated chokes with control systems

Weco 1502 choke

Transmitter and Sensors

Analog Discrete Transmitter
Discrete Transmitter
Flow Totalizer Transmitter
Hydrostatic Level Transmitter
MULTI IO Transmitter
Resistive Level Transmitter
RTD Transmitter

UCOS (User-Configurable Open System) Software and Hardware

Field Control Unit
Control Panel
UCOS Software 
Manifold
Production Manifolds
Test Manifolds
Production Flowlines
Valves

Compact Valves
Choke Valves
Gate Valves
Separation
Primary Separation

Separation System

Horizontal high pressure (HP) separator
Horizontal low pressure (LP) separator
Vertical Separator

CDS Gasunie Cyclone
InLine Separators

InLine DeLiquidiser
InLine DeGasser
InLine PhaseSplitter

InLine DeMister
InLine Electrostatic Coalescer (IEC)
Vessel Based Separation

Produced Water Treatment

Produced water desander
Dewaterer
Deoiling hydrocyclones
Compact Flotation Unit (CFU)
Degasser

Sand Solutions

Wellhead desander
Wellstream desander
Produced water desander
Slurry desander and accumulator
Sand Management Technology
Pump
Standard pumps
Pump skids
Production Monitoring and Optimization
Flow Assurance and Optimization
Monitoring solutions

Wellsite monitoring package
Tank level monitoring package
Sand monitoring package
Condition & Performance Monitoring
Configurable monitoring solutions

Automation solutions

Production System automation
Configurable automation solutions

Measurement solutions

Single phase meter
Surface MultiPhase Meter (MPM)
Modular Production Systems
iProduction™ Integrated and Digital Onshore System
Automated Well Testing Package (AWT)
Wellsite Integrated Skids (WINS)
Integrated Accelerated Production System (iAPS)
Integrated Offshore Solutions (IOS) Gas Topside
Integrated Offshore Solutions (IOS) Oil Topside
Optimized designs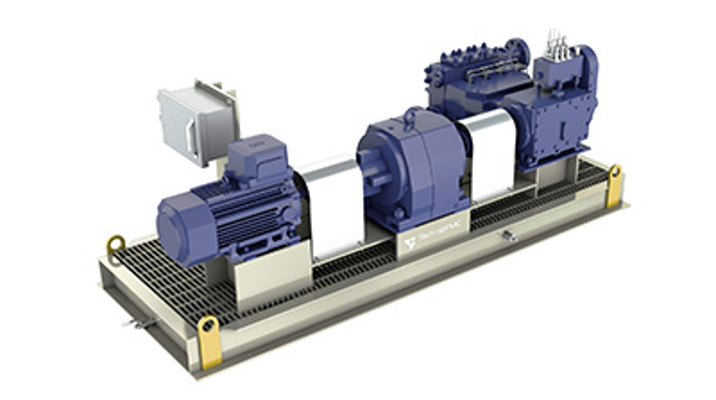 Our ability to provide optimized designs creates a smaller footprint, resulting in more options for equipment and systems layout. Our skilled expertise in modularization provides many benefits to our customers, allowing for better use of assets and evolution within the dynamic nature of the oil and gas industry.
Turnkey systems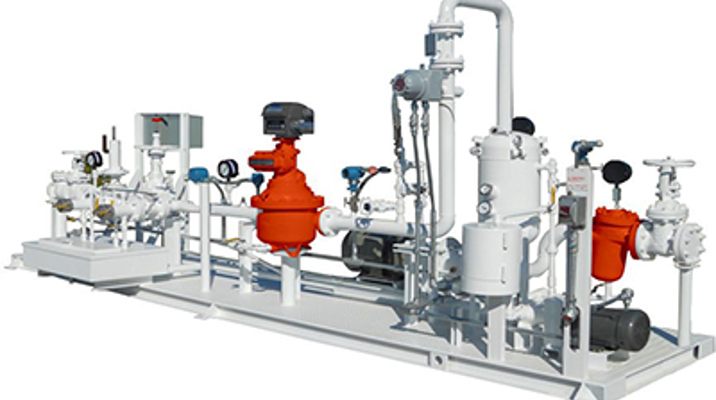 We deliver turnkey systems with an intuitive digital interface using in-house technologies that allow us to optimize and modularize these systems.
Technology leader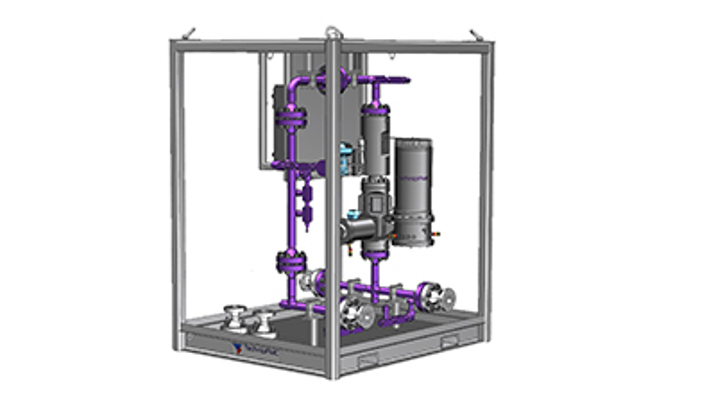 We are not just an integrator, we own and understand the technology that make up the systems. We offer a single point of procurement supported by a network of service centers to install, commission and maintain the systems.
Separation and processing systems
TechnipFMC provides industry-leading technology for the separation of oil, gas, sand and water. These solutions are used in challenging environments in surface, topside and subsea applications worldwide. Our family of separation products delivers client success by increasing efficiency and throughput and lowering the footprint of processing facilities with innovative technologies and solutions.
Our compact and efficient separations solutions are designed for upstream and midstream technologies. They are strategically targeted to meet our clients' execution models from system solutions to separation vessels.
Our InLine ElectroCoalescer™ (IEC) is a disruptive technology that drastically enhances liquid-liquid separation. The IEC significantly reduces the overall footprint and costs of new oil production facilities and is the ideal technology to debottleneck existing facilities.