Deep Purple™ Pilot
A complete, sustainable subsea energy solution
As part of our efforts to accelerate the energy transition, we are working with leading partners to develop our Deep Purple™ energy system.
Deep Purple™ builds on proven technologies to deliver stable, renewable, and scalable energy in the ocean space. It can offer stable power to off-grid consumers like offshore installations and remote islands, with hydrogen stored as a high-capacity battery and re-electrified.
Scope of pilot
During the next two years, the Deep Purple™ pilot project consortium will design, build, and test a physical, land-based pilot at TechnipFMC's Norwegian headquarters in Kongsberg. The pilot will include an electrolyser, hydrogen storage, fuel cells, and energy control system as well as the development and testing of an advanced control and advisory system and a dynamic process simulator.
The pilot will allow the consortium partners to ensure energy efficiency and autonomous operation offshore, as well as prepare the system for large-scale offshore commercial use.
Governmental funding has been granted from Innovation Norway and TechnipFMC will lead a strong consortium to develop, construct and test the pilot. The consortium consist of Vattenfall, Repsol, Slåttland, NEL, UMOE Advanced Composites, ABB, DNV, SINTEF, University of South East Norway, Energy Valley, Arena Pro Ocean Hyway Cluster, GCE Ocean Technology and Innovation Norway.

How Deep Purple™ works
Excess wind power is used to split water into hydrogen and oxygen by electrolysis. Fresh water for the electrolysis process is produced from seawater using reverse osmosis. The hydrogen is sent down to the seabed where it is stored under pressure. During periods where wind energy cannot satisfy demand, fuel cells will convert the stored hydrogen back into electricity, supplied in the same cable to consumer.
Hydrogen technologies are by nature modular and can be standardized and configured depending on end user needs. Parallel devices will also provide high supply security of energy; if one parallel unit fails, the others can be ramped up.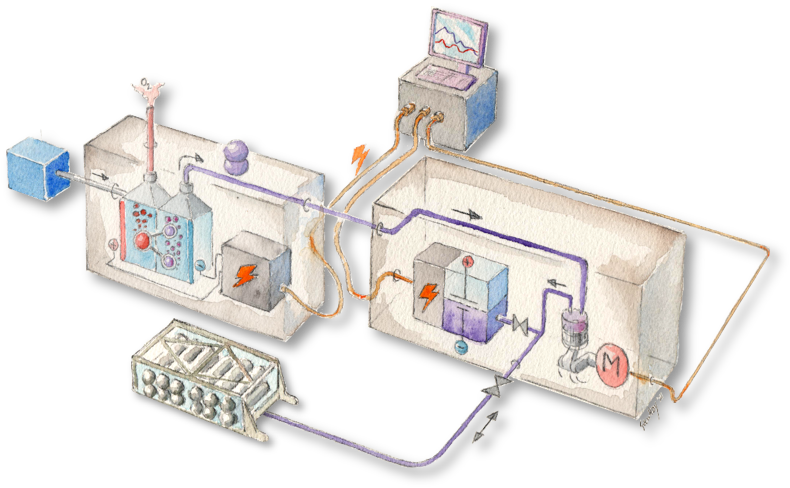 "Deep Purple is another example of our commitment to working with clients and industry to develop transformative technologies, leveraging our industry know-how and subsea expertise to serve the energy transition. We are grateful to our partners and to Innovation Norway for collaborating with us as we advance sustainable renewables production."

Luana Duffe, Executive Vice President, New Energy, TechnipFMC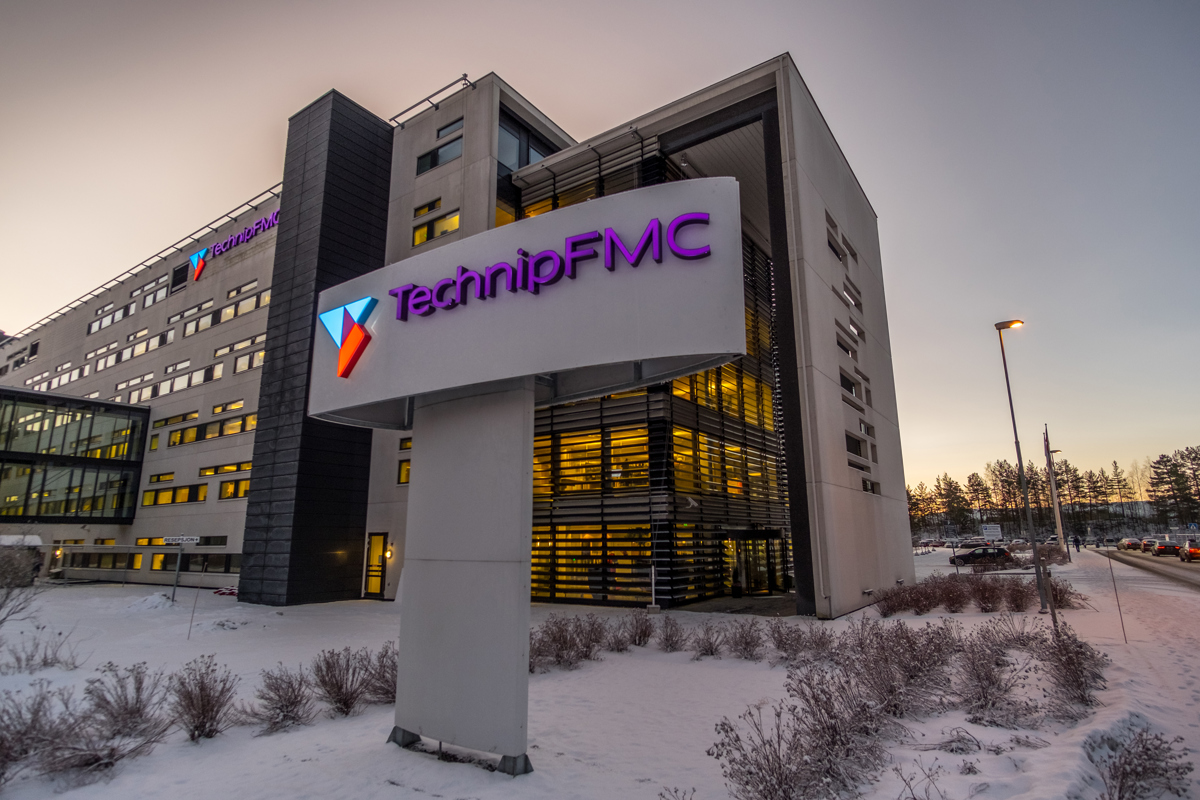 Deep Purple™ Visitor Center
The Deep Purple™ pilot is the basis of a visitor center in Kongsberg for clients, partners, students, and companies with shared interest in these technologies.
Through the visitor center, TechnipFMC and partners will communicate how the pilot and green hydrogen can significantly impact the energy transition.