Quality, HSE & Security
No compromises on Quality, HSE and Security
 
The global oil and gas industry is challenging and highly competitive. We succeed by ensuring that quality, health, safety, the environment and security are our highest priorities. TechnipFMC will never compromise on these things. We have a passionate commitment to looking after our people and our projects and to delivering to the very highest standards.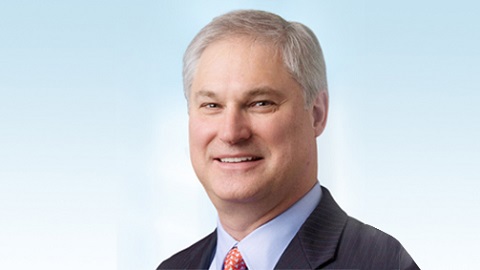 Quality, HSE and Security are of great importance to TechnipFMC, and the health and well being of our people is essential. They are at the core of everything we do.''

Douglas J. Pferdehirt – Chief Executive Officer
We will not compromise on health, safety, environment and security
Safety is at the heart of everything our industry does and at TechnipFMC, we put the health and wellbeing of our people first. We are all responsible for creating a safe and secure workplace and we protect the environment for future generations.
Pulse is our global Health, Safety, Environment and Security (HSES) culture and engagement program. Through training, self-assessment and communication, it provides us with the right skills, tools and behaviors to enable us to maintain and strengthen our commitment to HSES. It empowers our people to foster an incident-free working environment and to be the very best they can be.
TechnipFMC Safety Performances in 2019


167 Million worked man-hours
4,317 People trained in Pulse/IQ
8,900+ Management Walkthroughs
0.17 Total Recordable Incident Rate
0.04 Lost Time Injury Rate
We deliver the highest quality in everything we do
Impact Quality is our global quality leadership program and is designed to help us ensure perfect output by getting it right the first time, every time. It reinforces the bond between learning, continuous improvement and achieving success and emphasizes that everyone at TechnipFMC has a role to play in delivering the highest standard of excellence.
The program focuses on quality leadership and instills a culture of prevention, accountability and continuous improvement. It reinforces that all our people are part of the client experience and that we are all valued. Each individual is accountable and can make a real difference.
Environmental sustainability
Sustainability is one of our five foundational beliefs. We strive to implement the most efficient and environmentally friendly solutions available while protecting our people and reducing the impact of our activities at all times.
We are committed to minimizing our impact on the environment and the planet. We lead several ongoing initiatives to reduce our own environmental footprint through minimizing our carbon emissions, and by optimizing waste and natural resource management.
Floating Liquefied Natural Gas (FLNG) is an environmentally friendly, efficient and economical alternative to onshore infrastructure, and is an area in which TechnipFMC is a leader.
For more details you can have look at our Sustainable Development section.
Security and Incident management
Protecting our people, anywhere and at anytime
Ensuring the security of our people and physical assets is challenging, but vital. We are resolute in our determination to protect all TechnipFMC employees, clients and business partners at our work sites and during transit.
We operate to the highest standards of vigilance, embedding security in our daily operations to every level – local, regional and corporate. We continuously monitor the environments in which we work, assess potential threats and risks and apply appropriate countermeasures in line with applicable laws. Our fleet and port facilities work in compliance with the International Ship and Port Facilities Security Code (ISPS).
Security and incident management
TechnipFMC operates in several countries and can be confronted with a security or crisis event.
In order to deal with these incidents, we apply a three-stage management system that is designed to contain the incident and prevent it from escalating. Our incident and crisis management organization has a network of trained responders across the company.
Our training program includes regular simulation exercises to ensure that we have the relevant capability to respond to any type of security and incident-based event.