Environmental
Social
Governance
Environmental
Social
Governance
What is ESG?
 
ESG refers to Environmental, Social and Governance. Our Company's ESG objectives derive from the aspirations of our Foundational Belief in Sustainability – we act responsibly, always considering our impact on the planet, people, and communities where we live and work. Each of these three pillars of ESG support us in being a responsible corporate citizen. The sustainable and inclusive commitments we make under each pillar are what drive change.
Our commitment to ESG
We have set out our ESG Roadmap, which will help reshape our industry and make a lasting, positive impact. It will also ensure a sustainable future for our company and enhance our reputation as a great place to work, where our people are respected, valued, and inspired. We have already made great progress against the targets that have been set out in our three-year ESG Scorecard, which describes our broader ESG goals.
Environmental: As a Company, we are taking greater environmental responsibility, positioning ourselves as leaders, and playing our part in the journey to a net zero-carbon society. Our 50 by 30 initiative is our commitment to reduce emissions from our own operations, with a target of 50 percent reduction of CO2 equivalent emissions by 2030 (Scopes 1 and 2). Our Scope 3 target is currently being defined. Additionally, we are committed to increase the amount of recycling and reuse of waste generated from our workplaces, and to reduce our water consumption through increasing water reuse.

Social: We strive to be an inclusive employer, and to make a long-term positive impact on communities where we live and work. Our Inclusion & Diversity Roadmap commits us to actions in awareness & culture, fair representation, and inclusive rewards, some of which are covered in our ESG scorecard – such as boosting female graduate recruitment, and increasing diversity in senior positions. We are focused on helping communities through active engagement in health, education, and local employment. Our initiatives include iVolunteer and promoting STEM education and careers.

Governance: This reflects our commitment to always treat our employees, contractors, suppliers and clients fairly, safely and equitably. At TechnipFMC, we are upholding our strong safety culture and prevention mindset by rolling out Serious Incidents & Fatalities (SIF) Prevention programs and raising the bar on workers' welfare through human rights audits on suppliers in high-risk countries. Our Code of Business Conduct helps us recognize and address the ethical dimensions of our everyday decisions. Board oversight of our ESG strategy and executive remuneration further ensures fairness.
Our commitments
UN Global Compact
UN Global Compact is a call to companies to align their strategies and operations to universal principles on human rights, labor, environment and anti-corruption, and take actions that advance societal goals. Visit the website to learn more.
Building Responsibly
Collaborating with peers to promote the rights and welfare of workers across the engineering and construction industry. Visit the website to learn more.
CEO Pledge
CEO Action for Diversity & Inclusion™ is the largest CEO-driven business commitment to advance diversity and inclusion in the workplace. Visit the website to learn more.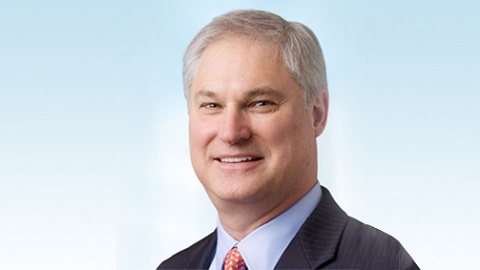 How we do business is as important as why we do business, and our goals in ESG show that. We have already demonstrated that as a team, we drive change. By pulling together, by taking initiative, and by committing to make a difference, we will succeed."
Douglas J. Pferdehirt – Chair and Chief Executive Officer