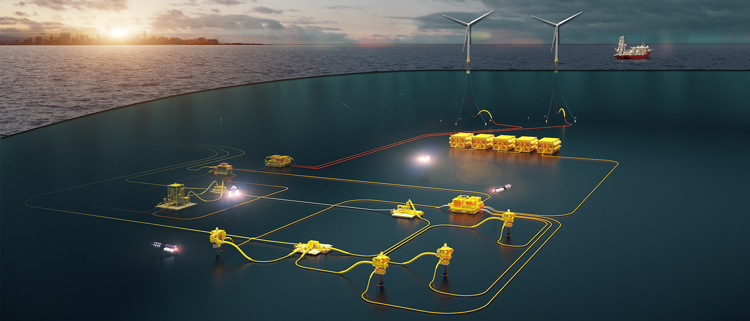 We are TechnipFMC
TechnipFMC is a leading technology provider to the traditional and new energies industry; delivering fully integrated projects, products, and services.
We are the energy architects. As a global leader in the traditional and renewable energy industry, TechnipFMC delivers innovative technologies, systems, and services to meet the world's energy needs now and in the future.
TechnipFMC's 20,000-strong team power our success – our people use their skills to design, engineer, manufacture, and install the systems used by the energy industry to access resources on land and at sea.
TechnipFMC is a publicly traded company. We have two business units, Subsea and Surface Technologies, and use what we learn in each to inform and improve our capabilities company-wide. We integrate and innovate solutions to simplify projects and accelerate time to first production. Our digital solutions generate actionable data that operators use to improve production and reduce carbon intensity.
We are leveraging our deep knowledge in traditional energy to support the energy transition. Our strategy focuses on three pillars built on our existing competencies: greenhouse gas removal, floating offshore renewables, and hydrogen.
Our Vision
To enhance the performance of the world's energy industry. 
Our Purpose
Bringing together the scope, know-how and determination to transform our client's project economics. 
Subsea
In Subsea, our offering spans the full life of the field, from planning field developments, through the manufacture and delivery of subsea equipment and controls, to life of field services. Alongside our bespoke offerings, we have game-changing products and services which focus on integration and simplification.
We created the integrated Engineering, Procurement, Construction, and Installation (iEPCI™) model which has become the industry standard. As the only vertically integrated provider, we can deliver and install the entire water column, from topside to seabed, utilizing our fleet of specialized vessels. iEPCI™ simplifies development and installation, reduces risk, and aligns complementary technologies to accelerate time to first oil and gas.
Through our Subsea 2.0™ production systems, we have developed a pre-engineered configure-to-order subsea production system of field-proven technologies designed to provide the flexibility to accommodate customer needs and functional requirements.
Our integrated Front End Engineering and Design (iFEED™) teams use early engagement with clients to optimize projects which utilize our subsea production systems (SPS) and subsea umbilicals, risers and flowlines (SURF). We incorporate our cost-saving solutions and industry-leading technologies into the subsea architecture design.
Surface Technologies
Surface Technologies serves the onshore and shallow water markets from well to export pipeline. It supplies wellheads and surface trees, as well as drilling, completions, pressure pumping, production, and measurement equipment worldwide, and frac and flowback services. Our technologies aim to reduce cost and carbon intensity, driven by actionable data and automation.
Solutions such as our integrated completions system iComplete™ – which gets to first oil faster, safer, and smarter – provide greater reliability and lower emissions in onshore operations. And our data-driven E-Mission™ technology uses algorithms and automation to optimize onshore production facilities, boosting output and reducing emissions. It can be retrofitted to existing systems.
Energy Transition
New Energy leverages our offshore and onshore expertise, collaborative and innovative mindset, and capabilities in project integration to empower TechnipFMC as a key enabler of the energy transition.
Already, our partnerships are winning contracts in offshore floating renewables – both wind and tidal energy – and we are developing opportunities in greenhouse gas removal and hydrogen generation, storage and electrification.
Our Culture
How we do business is as important as why we do business. All of TechnipFMC's activities are underpinned by our people's abilities and our culture of strong execution, purposeful innovation, and challenging industry conventions.
Our core values – Realizing Possibilities, Achieving Together, and Building Trust – inform our actions. And we never compromise on our foundational beliefs, holding ourselves to the highest standards of Safety, Integrity, Quality, Respect, and Sustainability.
The talents of our people give TechnipFMC the edge. Working with us, people can build long and varied careers as we help the world meet its energy needs – now and in the future.
We are committed to the success of our clients through the success of our teams.
Facts & figures
1 Stock exchange listing - NYSE
$6.7B Full year 2022 revenue
FMC gets its start
The future FMC is born when founder John Bean invents an insecticide spray pump to combat an infestation that is ravaging California's orchards.
FMC enters oilfield equipment industry
FMC acquires WECO, Chiksan and Oil Center Tools (OCT) to become a leading manufacturer of high-pressure wellhead flow control assemblies, known as "Christmas trees".
Technip is established
Technip is founded by IFP (Institute of French Petroleum) in Paris.
Acquisitions and growth
Both Technip and FMC acquire many companies during the 1990s, strengthening their technical expertise and expanding their offerings.
Technip merges with Coflexip
Technip's merger with Coflexip, a firm specialized in the design, manufacture and supply of flexible subsea flowlines, makes it a global leader in engineering, technologies and services in the energy indusrty.
A first in HPHT subsea technology
FMC Technologies develops the world's first vertical subsea tree system designed for high pressure/high temperature fields (HPHT) - capable of withstanding 15k psi and 350° Fahrenheit - for BP's Thunder Horse development.
Technip acquires Global Industries
The acquisition expands the company's vertically integrated offering for complex projects, from deep water to shore.
First Joint Industry Partnership for HPHT solutions
FMC Technologies becomes the first company to establish a joint development agreement with four (and eventually five) operators to standardize high pressure/high temperature (HPHT) subsea equipment.
Forsys Subsea is established
Technip and FMC Technologies create an alliance and form Forsys Subsea, a joint venture that aims to reshape how subsea fields are designed, delivered and operated for life.
TechnipFMC is established
FMC Technologies and Technip combine to become TechnipFMC, a global leader in subsea, onshore/offshore and surface projects.
Integration milestones
iComplete™
iComplete™ is a fully integrated ecosystem that minimizes complexities using standardized equipment with a digital interface for any unconventional well in the world.
First iEPCI™ project begins production
The industry's first fully integrated EPCI subsea project, Equinor's Trestakk field offshore Norway, enters production, underscoring the importance of early engagement and collaboration as part of our iEPCI™ offering.   
Key advances
iProduction™ launches
iProduction™ is our integrated upstream production ecosystem for onshore unconventional.
First Subsea 2.0™ tree achieves production
Installed in Shell's BC-10 field offshore Brazil.
Subsea Studio™ launches
TechnipFMC advances the industry's Digital Transformation with the introduction of its Subsea Studio™ platform, which establishes a digital thread throughout the project lifecycle.
TechnipFMC spins off Technip Energies
TechnipFMC spins off a majority stake in Technip Energies and positions itself as a leading technology provider to the traditional and new energies industry; delivering fully integrated projects, products, and services.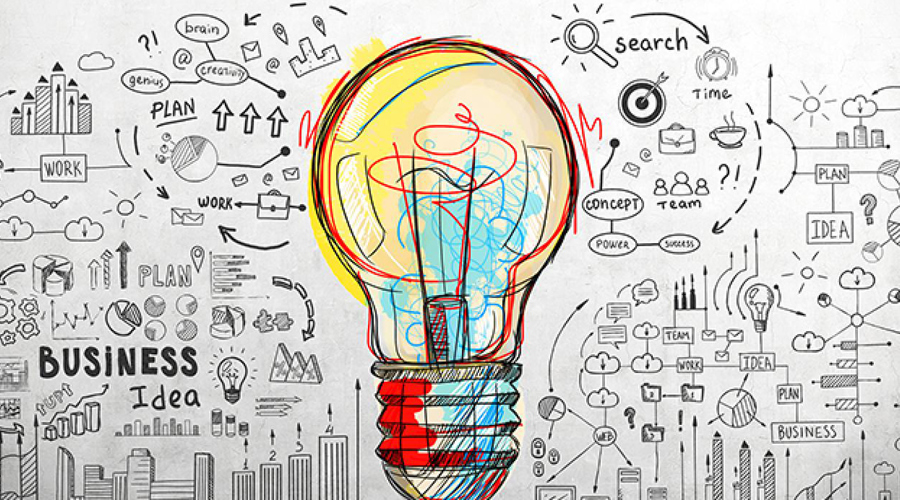 News
Partnership agreements allow External Technology Engagement team access to thousands of start-ups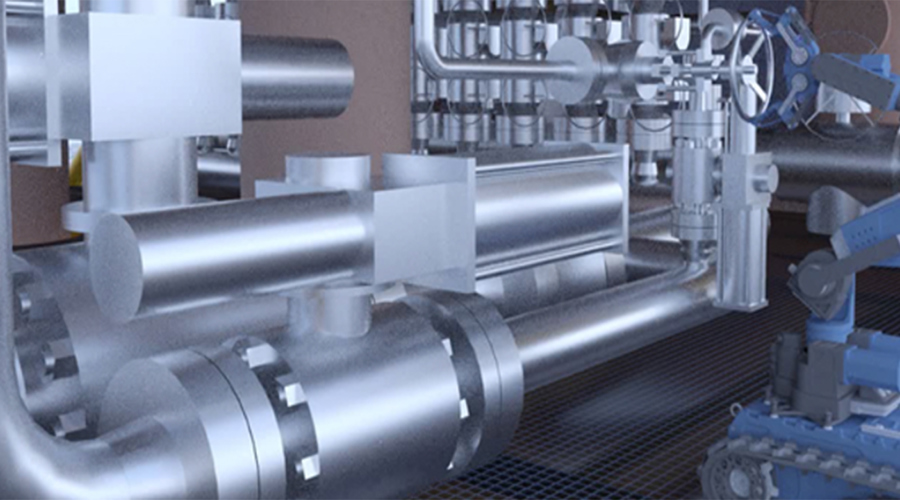 News
Robotics Demo Days - For the Forward Thinking Industry Experts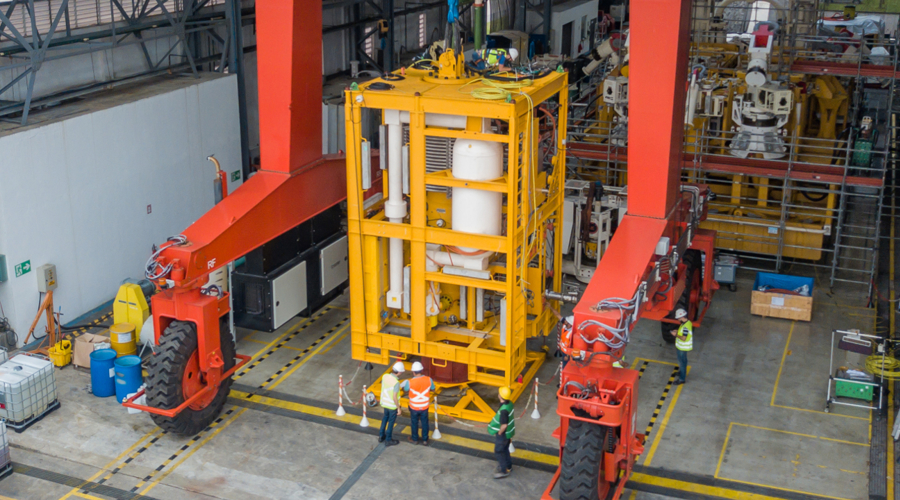 News
Subsea boosting system slashes OPEX in ultra-deepwater BC-10 field
Our headquarters
Newcastle Upon Tyne
(Registered Office)
+44 (0)191 295 0303
Newcastle Upon Tyne, NE6 3PL
Houston
(Operational headquarters)
+1 281 591 4000
Houston, Texas 77044