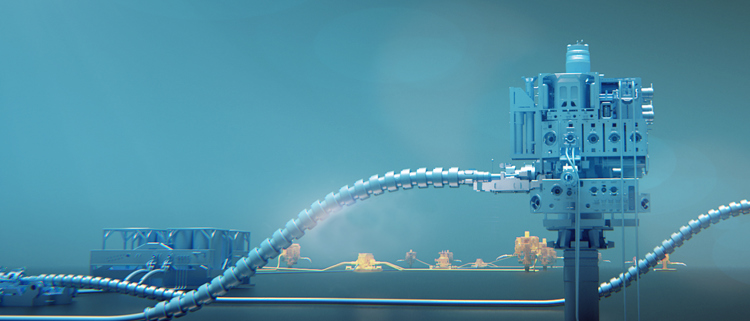 eSolutions™
TechnipFMC is leading the way in the electrification of subsea fields, enabling simplification of field design and operations.
eSolutions™ is our portfolio of TechnipFMC's electrical subsea system building blocks, unlocking the potential of existing assets and frontier development projects using less infrastructure and lower OPEX.
Leveraging over 20 years of experience with TechnipFMC electrical actuators, we are creating industrialized electrical solutions that optimize both brownfield and greenfield developments.
Through eSolutions™, we can:
reduce emissions
reduce environmental and operational risk
optimize tieback solutions
enhance field performance

eSolutions™ enables simplification of the field design, leveraging
proven system components with outstanding and proven reliability performance.
Building on our configure-to-order portfolio, our electrical solutions enable standardization and industrialization. Key components in the electrical safety system include our 800-series controls system and electrical actuators.
Through close collaboration between clients and our industry-leading TechnipFMC subsea experts, we can develop fully or partial electrical field solutions.
eSolutions™ also prepares fields for the Energy Transition, as we look beyond oil and gas to renewable energy resources.
Reduce environmental impact and operational risk
Eliminate risk of discharge to environment, reduce offshore operational risks related to fluid management and prepare the field for future renewable energy sources.
Enable frontier fields and leverage existing infrastructure
Electrification drives simplification of field layout, reduced umbilical size, removal of topside hydraulic equipment and subsea hydraulic connections, and enables long offset solutions. Tieback project developments are optimized through data-driven integration with brownfield infrastructure and reduced impact of topside modifications.
Enhance field performance
The TechnipFMC electrical control system has proven superior reliability. Data from electrical components enhance condition- and performance-based maintenance, increasing insight and preventing downtime.