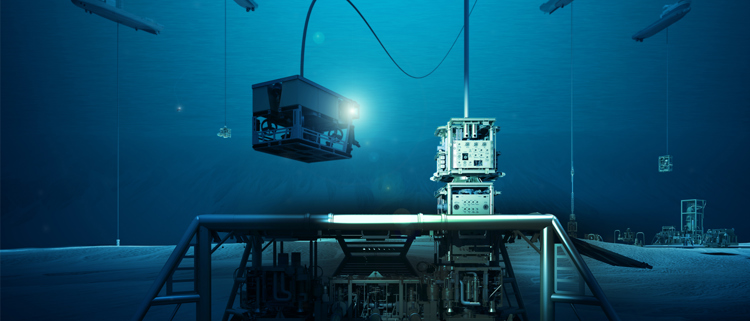 Subsea
Optimizing subsea fields from concept to project delivery and beyond
Subsea
Optimizing subsea fields from concept to project delivery and beyond
Creating sustainable change and transforming our clients' project economics
Our front-end team works with clients to understand their needs from an overall system perspective, and when we engage in the early phase of a project we have the greatest opportunity to reduce costs. We incorporate our own proprietary cost-saving solutions and capabilities as well as industry-leading products and technologies.

We are growing our integrated engineering, procurement, construction and installation (iEPCI™) capabilities and project portfolio as our clients continue showing interest and realizing sustainable cost savings. Our excellent project execution is driven by best-in-industry subsea products, systems, services and expertise.

Our integrated Life of Field (iLOF®) services also help clients realize costs savings and increase oil recovery and equipment uptime by offering a selection of superior field services.
Cost reduction
We are committed to delivering cost savings to our clients so their subsea projects are sustainable today and in the future.
Integrated projects
More than a surface-level integration, we have gone deep by merging two leaders in subsea production systems (SPS) and subsea umbilicals, risers and flowlines (SURF) to deliver what no other competitor can – a full water column solution from a trusted partner. Clients choosing an integrated approach are seeing: cost savings, optimized subsea architecture, reduced contractual risks and improved performance over the life of the field.
First oil faster
We deliver first oil faster in multiple ways. Our integrated and early involvement approach means less time to design, more efficiencies on the project teams, less hardware cost and waste, and a more productive supply chain. We are also redesigning our cutting-edge products comprised of block components so we can configure to order for our clients.
Subsea 2.0™
Our Subsea 2.0™ platform drives down costs and reduces lead time. The smaller, modular designs use standardized components to enable easier installation and optimize field performance. See the difference Subsea 2.0™ can make at
Press release
June 26, 2023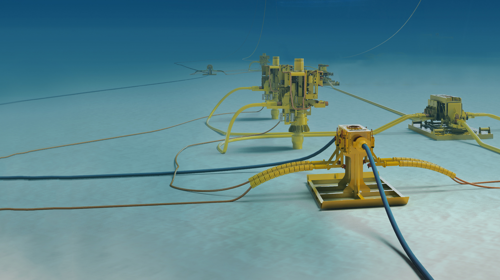 Press release
June 14, 2023