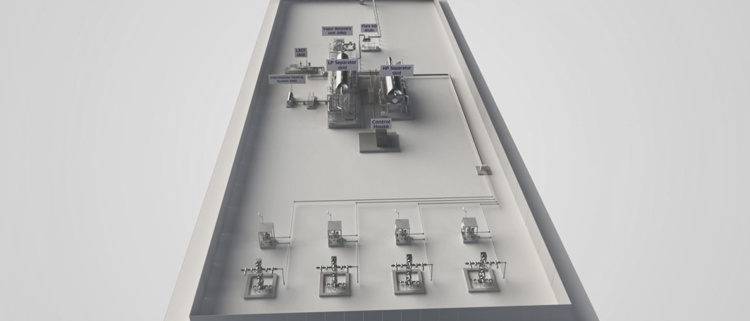 iProduction™ Integrated System
iProduction™ Integrated System
The future of onshore integrated production
iProduction™ is an onshore integrated and digitalized approach to the upfront planning, design, installation and optimization of process and measurement systems from the wellhead to the point of sale.
iProduction™ is a modern production approach that includes well pad processing, gathering lines, and central processing facilities under a single digital interface. By adopting this ecosystem, operations become more streamlined, reduce greenhouse gases emissions, reduce capital, and decrease time to first oil.
iProduction™ has a smaller footprint and lower running costs and uses modules prefabricated offsite for faster field startup and lower operating expense.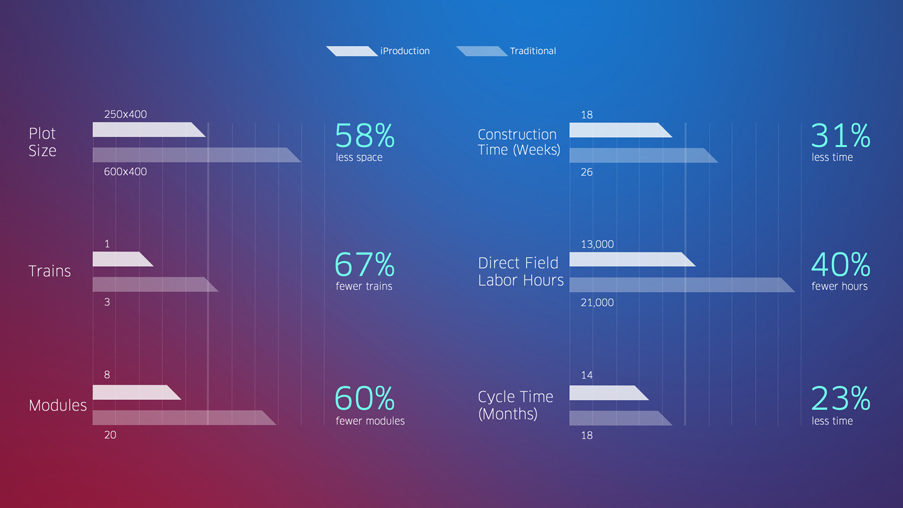 iProduction™ has four key advantages: 
Tank reduction
Equipment simplification
Next-generation separation 
iEPCI™ (integrated Engineering, Procurement, Construction and Installation)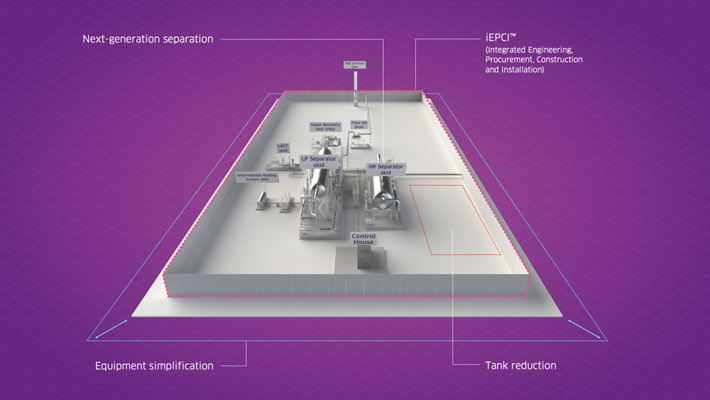 iProduction™ uses proprietary process technology, allowing you to eliminate tanks, decrease GHG emissions and reduce your footprint while maintaining reliability. This revolutionary approach allows operators onshore to achieve Reid Vapor Pressure (RVP) oil specifications without requiring an excess of conventional equipment.
Tank storage can constitute a large capital cost for each site. With iProduction™, tanks can be eliminated from individual sites and shifted to central storage, permitting oil to cool and reducing the volume of greenhouse gas venting into the atmosphere.