News - Press Release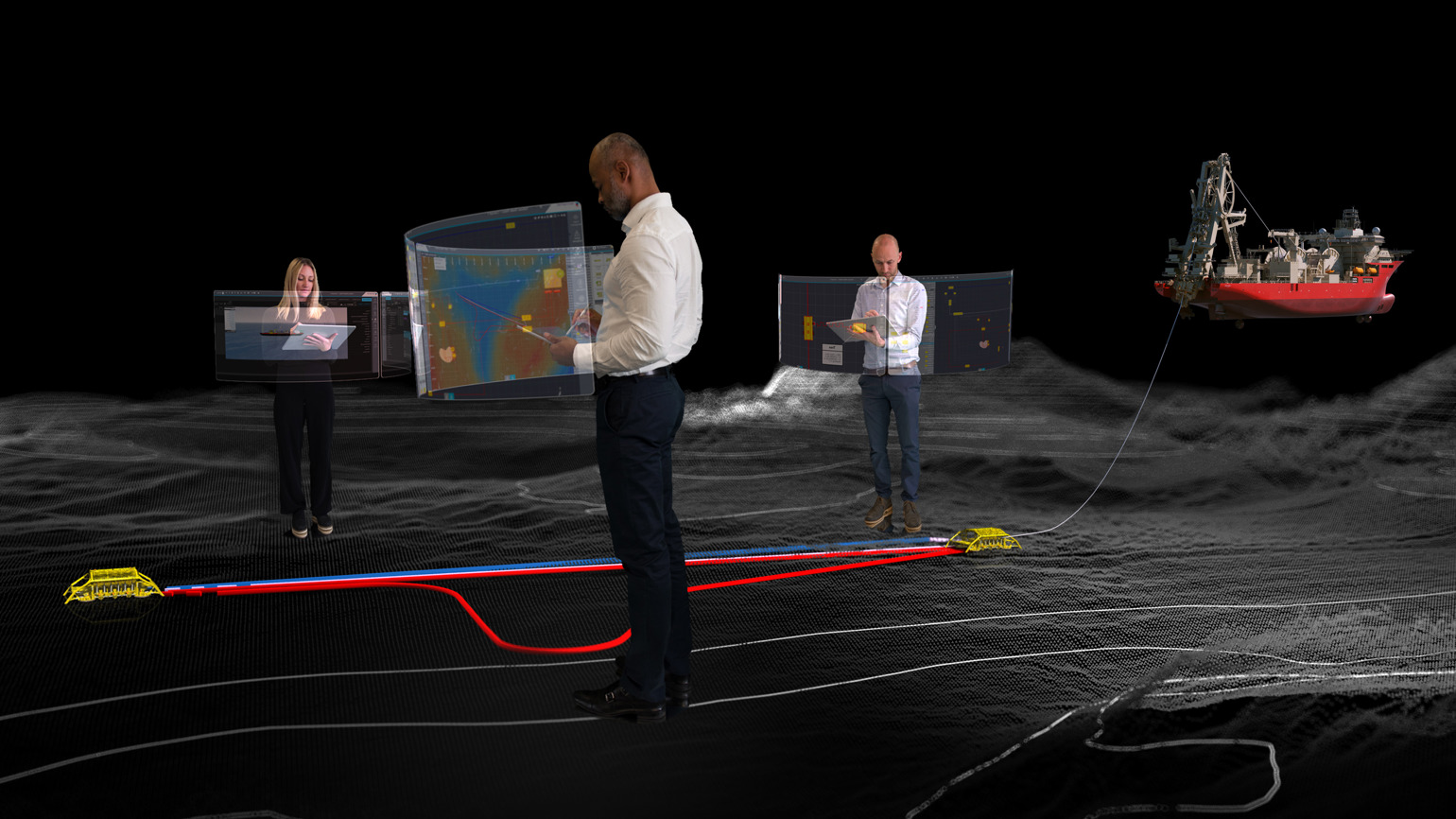 Due to the complexity of our industry, siloed data is generated in multiple locations and legacy systems.
This information is often manually entered, lacking structure, context, and relation. It is often difficult for multiple teams to use it effectively, causing inefficiencies that waste valuable time in the race to first oil.
With the introduction of Subsea Studio™, our powerful, collaborative digital suite, TechnipFMC offers a broad portfolio of solutions that serves as the backbone of our digital transformation. Subsea Studio™ incorporates our technologies, systems, industry expertise, and project execution models into one platform. It serves as the project's single source of truth, fostering real-time collaboration around reliable, accessible data.
We are now using the Subsea Studio™ brand for our full digital offering in subsea with the aim of achieving seamless integration throughout the full value chain and in all project phases. Data is key, which is why some of our key focus areas include data governance, data platform and data management.
We are also focusing on how our digital offerings interface with our business areas and help to improve economics, enhance performance, and reduce emissions. Our working goal of being a data-centric company with connected smart assets and increased automation will help achieve this.
Creating value throughout the project lifecycle
Our flagship digital platform creates value throughout the project's lifecycle, establishing a digital thread from pre-FEED to installation, commissioning, and operations. All decisions are documented and data is made available to enable insightful actions and empower collaboration.
During the field development stage, Subsea Studio™ streamlines the conventional concept, FEED, and tender stages into ultra-fast digital field development. While in project execution, our data-centric approach enhances collaboration and streamlines the interfaces between stakeholders. This increases efficiency and speed, supporting a robust execution delivery. Throughout the life of field, it provides data-driven services to enhance performance through digitally enabled operations and services.
Subsea Studio™ is available for use and is producing results for TechnipFMC and our clients. Efficiency gains are realized throughout the full value chain, with data available at your fingertips, empowering the digital exchange of data to clients and third parties.