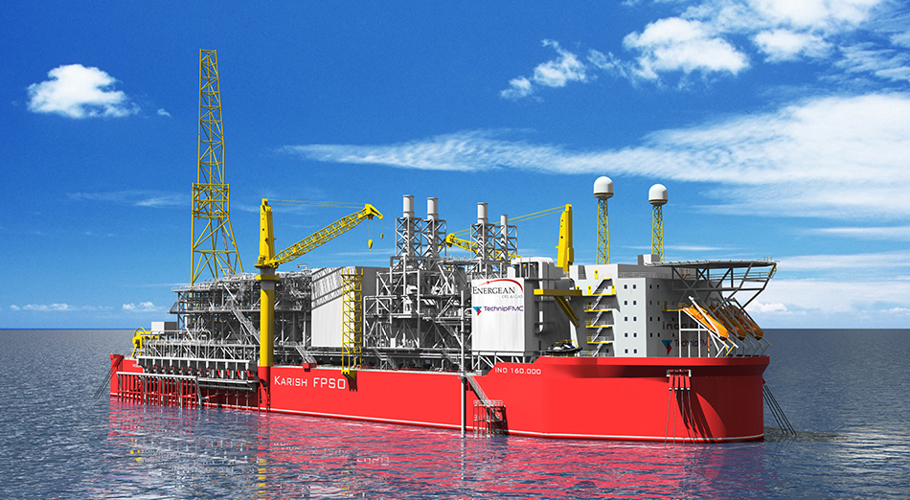 Karish Gas Project / Energean
An integrated solution
An integrated approach to subsea services is the driving force behind a major iEPCI™ project TechnipFMC is performing at the Karish field offshore Israel in the Mediterranean Sea. The integrated solution propels lower costs and faster delivery.
Delivering one of the largest iEPCI™ projects.
The integrated Engineering, Procurement, Construction and Installation (iEPCI™) award for the Energean Karish field development at a depth of 1,750 meters marks one of the largest iEPCI™ projects TechnipFMC has undertaken. The challenge is delivering comprehensive integrated solutions to strengthen the economics of the subsea project and help unlock first gas faster. The $1.4 billion Karish gas project is one of many iEPCI™ projects TechnipFMC has been awarded throughout the globe.
Extending our offer from seabed to offshore producing facility.
TechnipFMC has been a partner in the Energean Oil & Gas Karish project since the concept stage in 2017, delivering an offering that extends from seabed to offshore producing facility. First gas is expected in 2021. The execution of the Karish iEPCI™ contract covers the design, procurement, construction and installation of the complete subsea system, a Floating Production Storage and Offloading unit (FPSO) 90 kilometers offshore that will enable the tieback of the Karish field, the pipeline system, and the onshore pipeline and valve station at the receiving station.
The field's reservoir mostly contains gas along with a small quantity of light oil. The recoverable hydrocarbon reserves in the field are estimated to be approximately 267 million barrels of oil equivalent (Mboe).
Managing the complete work scope and streamlining the process.
The technologically differentiated approach of iEPCI™ effectively manages the complete work scope of the Karish Gas Project and streamlines every part of the process.  Among the benefits:
One global contractor promotes a lean execution of one project and one team, avoiding duplication in position and competency.
Integrated project planning compresses project delivery schedules.
Seamless infrastructure delivery gets to installation faster, eliminating handovers and float between contracts.
Reduced project interfaces mitigate risks and complexity and improve coordination.
Streamlined procurement process keeps the project ball rolling.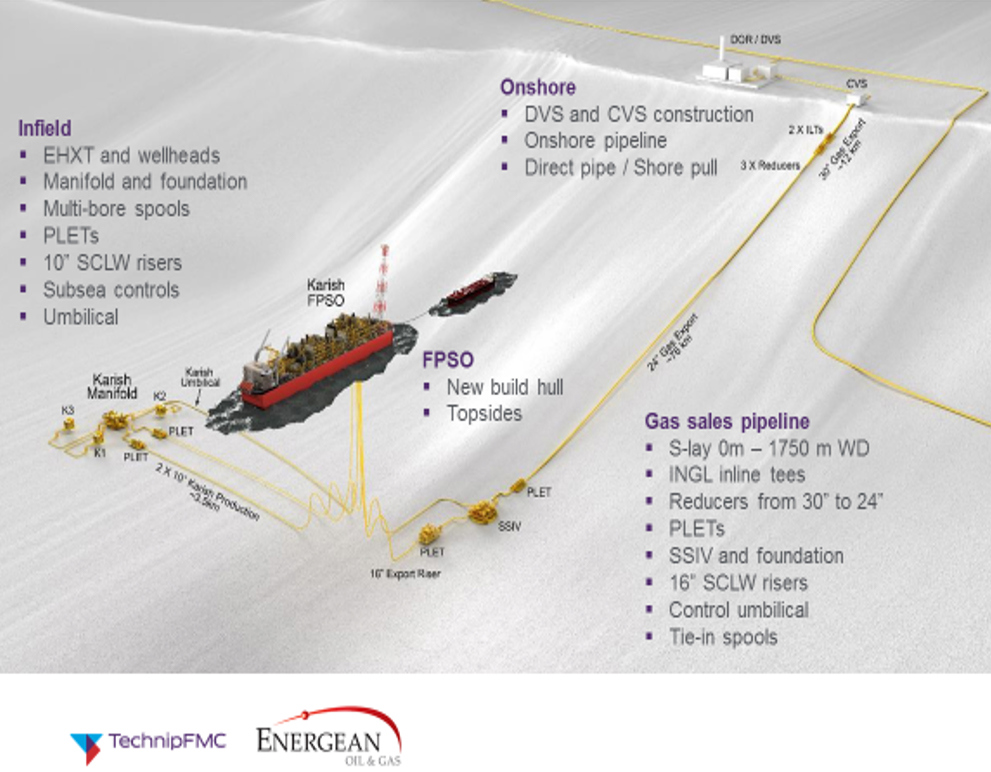 Lowering costs and accelerating schedules.
Bringing together complementary skills and advanced technologies through integrated solutions is boosting efficiency, lowering costs and accelerating schedules at the Karish Gas Project.
Karish is an example of working collaboratively across different businesses to provide an integrated solution. The cost-effective approach displays product lines, service hardware installation and engineering and project management capabilities.
TechnipFMC's iEPCI™ solution means that one company takes care of all the interfaces. It requires having all capabilities under one roof to manage the tradeoffs inherent in optimizing solutions. Integrated services simplify development solutions, optimize subsea architecture, reduce contractual risks, deliver cost savings and enhance overall value.