News - Press Release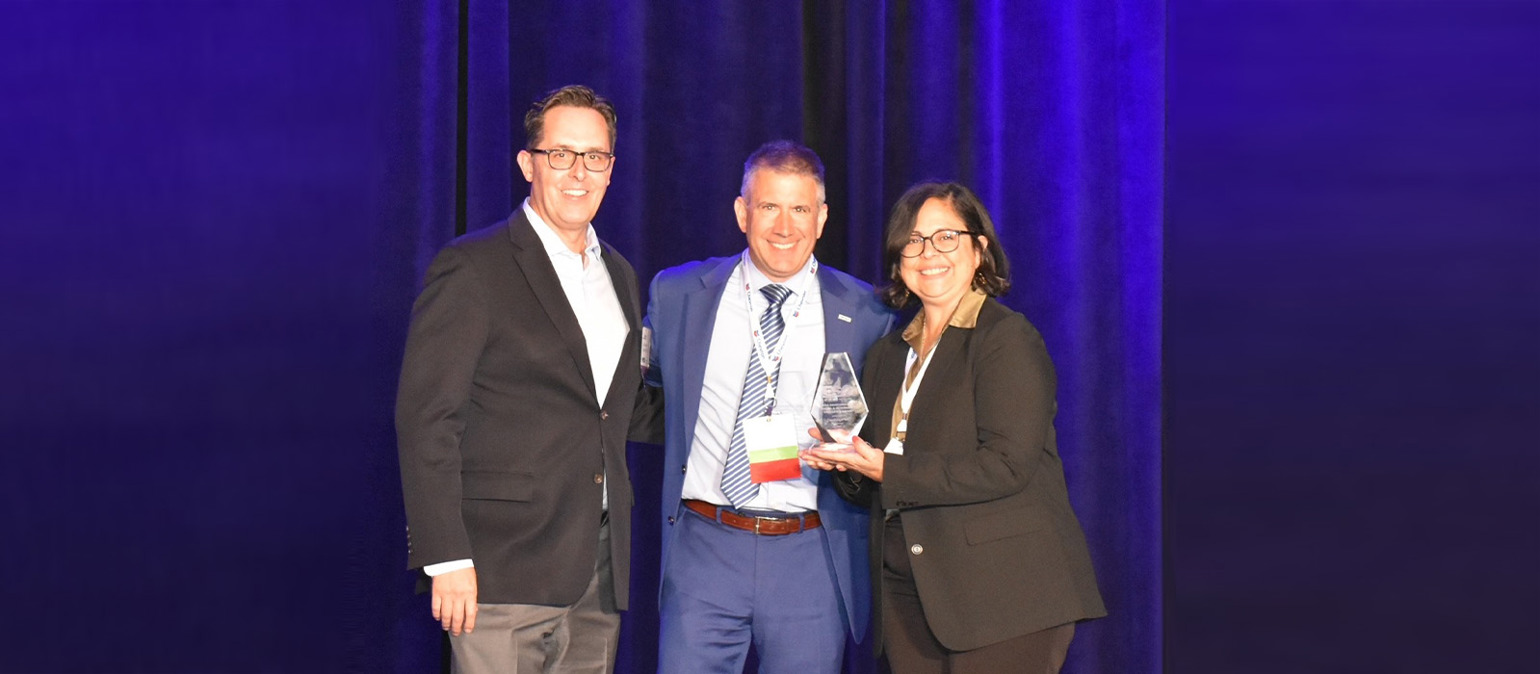 TechnipFMC has been named the winner of this year's National Offshore Industries Association's ESG Excellence Award.
It recognizes the company's commitment to Environmental, Social, and Governance (ESG) actions, including efforts in diversity, equity, and inclusion (DEI) and in energy transition technologies.
Jonathan Landes, President Subsea, and Idalisse Bernier, Global Environmental Director, collected the award on behalf of Team TechnipFMC at a ceremony in Amelia Island, Florida.
Jonathan said, "How we do business is as important as why we do business, and we are all proud to win this year's NOIA ESG Excellence Award. It's a clear acknowledgment of our commitment to respecting the environment, making a difference in our communities, and always acting with integrity.
"We are continually working to enhance the performance of our industry and drive real change through relentless innovation and global collaboration, and we will do this in a safe and responsible way. And thanks to our colleagues' work, we are constantly strengthening our ESG culture to pave the way for a better future."
TechnipFMC's actions in ESG extend from efforts to reduce our environmental impact by reducing water use and using renewable energy sources, through support for local communities with the iVolunteer voluntary work initiative and efforts to promote science, technology, engineering, and mathematics (STEM), to our focus on governance that upholds the integrity of our business. Some of these initiatives are measured in our annual ESG Scorecard, which does not capture everything we do in ESG.
A member of the judging panel said, "TechnipFMC is exceptional on all of the NOIA ESG Excellence Award criteria, including simple but clear goals, milestones to be measured, and especially the multiple examples of dashboard tracking of both high level and local ESG goals.
"Particularly impressive also is their move to new energy businesses offshore, including carbon capture and storage, floating wind, and longer term on hydrogen. They are actively engaged with the energy transition at all levels.
"Commitment to health, safety and environment and DEI is clear, and well documented as well. They raised the game since last year, and are a top contender."
Find out more about our ESG programs