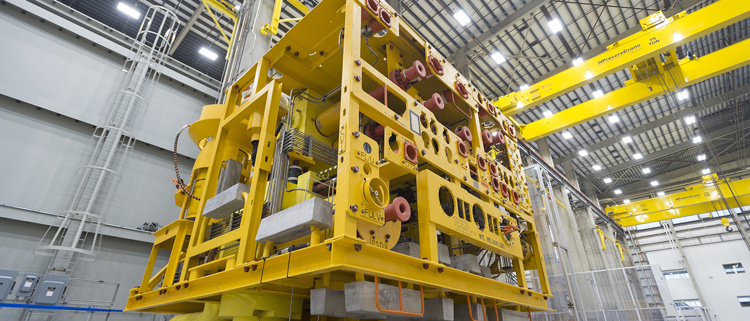 Subsea trees
Committed as a world leading manufacturer and supplier of subsea trees
Learn more about our Subsea 2.0 tree systems and how we are transforming projects from development through the life of the field.
TechnipFMC is the world's leading manufacturer and supplier of subsea tree production systems. With our commitment to meeting client challenges, our extensive and reliable subsea tree capabilities offer a wide range of vertical and horizontal subsea tree solutions for pressures up to 15,000 psi, temperatures to 400oF and water depths up to 10,000 feet.
Our portfolio of field-proven tree systems excel in shallow, deepwater and ultra-deepwater applications whether it's a single well tieback or large field development.
Our next generation of subsea systems are smaller, simpler and a more affordable solution to the market. Subsea 2.0 has the same functionality as previous generations yet is simpler to install and maintain over the life of the field.
Evolving and enabling future technology
TechnipFMC's portfolio offers solutions for ultra-deep, deepwater and shallow water and template applications. Responding to client demands for simpler, lower-cost solutions, we have transformed our subsea tree systems for greater project viability and cost-effective project execution.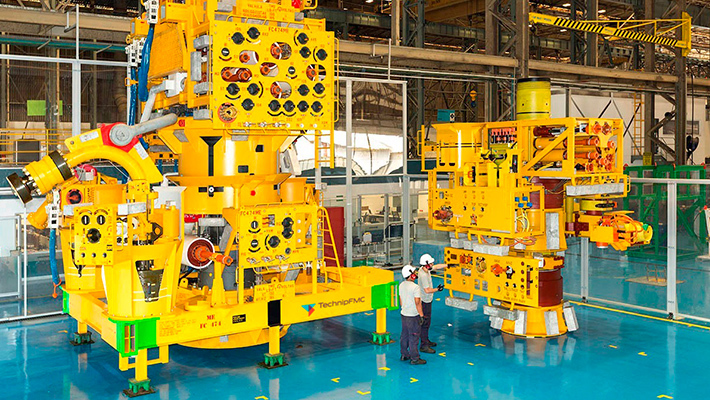 Industry Achievements
Record-setting technology: in 2011, the EVDT set the world's record for deepest installed tree at 9,627 feet in the Shell's Silvertip field in the Perdido development in the Gulf of Mexico.
Award-winning technology: EVDT has won numerous industry awards including:
World Oil Award 2011, Best Deepwater Technology Award, recognizing significant technology innovation in deepwater drilling, completions or production
Offshore Technology Conference Houston 2008, Spotlight on New Technology, crediting latest and most advanced technologies that are leading the industry into the future
ASME BMEA 2017 finalist, recognizing a product, device or system at the Offshore Technology Conference Houston that best reflects innovation and/or practical use of mechanical engineering in solving problems, improving design or maximizing performance