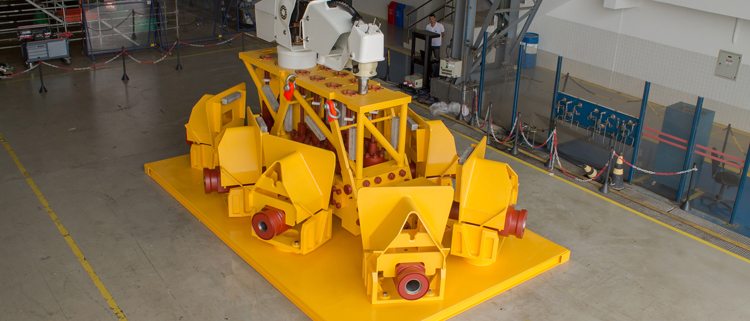 Manifolds
Transforming subsea fields with high-performance tie-in systems
TechnipFMC is a subsea market leader with extensive know-how and experience in designing and manufacturing high-performance manifold and tie-in systems, including sleds, pipeline end manifolds (PLEM), pipeline end terminations (PLET), and jumpers.
Our best-in-class capabilities offer operators versatility and flexibility to optimize field performance, including options ranging from traditional pipe to compact block designs with vertical or horizontal connections that meet field requirements:
Up to 20K psi
Up to 350F
Up to 30' connection diameter
We also offer options for foundations or mudmats, pigging loops, flow meters, and mounted controls.
We provide integrated design, manufacturing, and installation for manifold and tie-in systems to economically meet the challenges of any subsea project requirements.
Our next generation of products offer a smaller, simpler and more affordable solution to the market. Our Subsea 2.0 structures have the same functionality as previous generations yet are simpler to install and maintain over the life of the field.
Learn more about our Subsea 2.0 manifold and tie-in systems and how our innovative system architectures combined with iEPCI™ are transforming projects from development through the life of the field.
To maximize client value, our Subsea 2.0 manifold technology has evolved to meet the industry demands for simpler, lower-cost solutions. Subsea 2.0 is a revolutionary product platform that integrates seamlessly with iEPCI™, our powerful integrated approach to field architecture and project execution, to transform subsea projects throughout the entire field development process.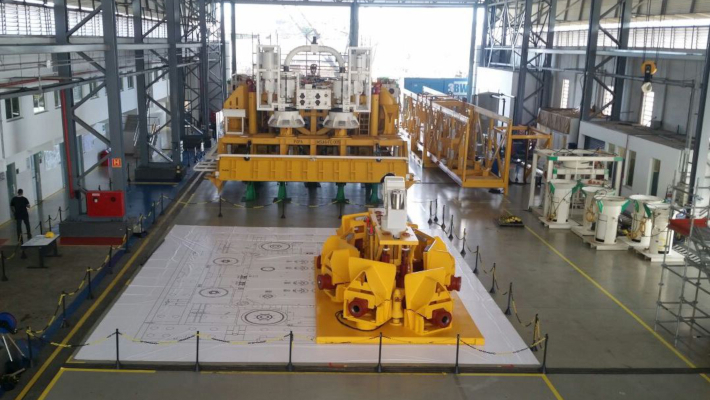 Accelerating production with simplified design
Our advanced manifold and tie-in system technology delivers:
Enhanced production
Offers improved production based on a simplified modular design composed of standard core components that can be configured to meet client needs
Allows installation flexibility and eliminates need for heavy lift vessel.
Offers inline design for installation with flowline.
Eliminates pipe and welding for increased safety and reliability and less risk of defects.
Simpler, leaner and smarter design
Offers 40 to 70 percent reduction in size, weight and part count with the same functionality.
Offers 50 percent reduction in manifold delivery time to 12 months or less.
Provides option for robotic valve control, electric actuators or manual valves.
When Subsea 2.0™ and iEPCI™ are combined, operators benefit from improved project economics and unlock first oil and gas faster.