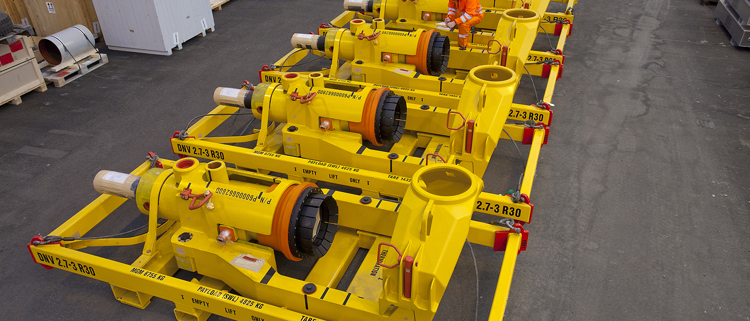 Connection and tie-ins
Offering a complete range of ROV operated connection systems
Subsea flowlines are used for the transportation of crude oil and gas from subsea wells, manifolds, offshore process facilities, loading buoys and subsea-to-shore, as well as for the re-injection of water and gas into the reservoir. Achieving the successful tie-in and connection of subsea flowlines is a vital part of a subsea field development.
TechnipFMC has over the past decades developed and optimized a complete range of ROV operated horizontal and vertical connection systems and associated pressure caps and tooling. The connection systems are designed to tie-in and connect both monobore and multibore rigid and flexible lines with up to 30-inch diameters.
At the small-bore end, the KC4-3 and KC4-4 connectors are designed for connections of lines up to three inches and four inches, respectively. These connectors, sometimes called scale squeeze connectors, are mainly used to inject chemicals. They are ROV handled and can connect horizontally or vertically.
Efficiently connecting subsea lines
Reliable connection systems in a range of sizes
TechnipFMC's connection systems are designed to efficiently connect subsea lines. They come in a range of sizes to easily accommodate different pressure and pipe size requirements. The systems are dimensioned to match the strength of the connector and the loads applied by the rigid or flexible line.
Our family of connection systems includes members with integrated thermal insulation, which have proven to meet the most stringent cool down requirements.
More than 3,000 of our systems are installed and operating worldwide.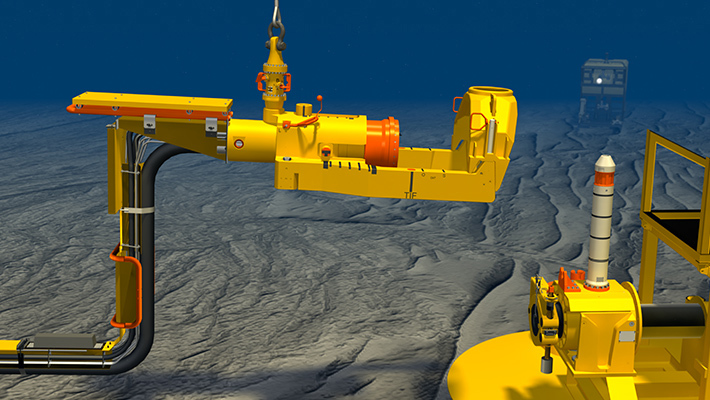 Connectors
Our KC4 collet and KL4 clamp connectors are at the core of the majority of our connection systems. Both have outstanding track records and also are used to connect subsea modules.
The KX gasket is the metal sealing element, which together with the connector, provides the long-term tightness of the subsea connection. The KX gaskets are field proven, reliable and qualified for internal pressures up to 20,000 psi, water depths up to 3,000 meters and temperatures up to 400 degrees Fahrenheit.