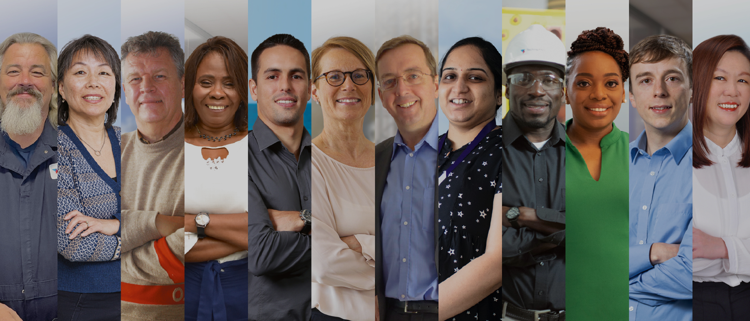 Pre-boarding: from yes to best
Pre-boarding: from yes to best
Welcome to TechnipFMC. We are so happy you are joining us. You will play a significant daily role in ensuring the continued success of our company.
It's now time to share with us some feedback on your recruitment experience, please click here. As we value Building Trust in all that we do, this survey is anonymous and therefore your privacy is fully protected. It takes 5 minutes to complete and the feedback shared is consolidated with results from around the globe. Feedback is a vital part of our culture, which helps us to improve and strengthen our practices. In this instance, with the goal of enhancing the recruitment experience for future colleagues!
Your Onboarding
When you join us you will go through Induction Day where you will be introduced to TechnipFMC and meet your fellow New Joiners. Your Line Manager will work with you on a roadmap that will help you during your first 90 days with us. You will be assigned a buddy that can introduce you to your colleagues and help you settle in. After 90 days you will be asked to give your feedback about your onboarding and give general comments through an anonymous survey.
Our Core Values
Our three core values  are -  Realizing possibilities, Achieving together and Building trust. Our foundational beliefs are– Safety, Integrity, Quality, Respect and Sustainability. In everything we do we never compromise on these foundational beliefs. The Code of Business Conduct is what we live by.  
The TechnipFMC brand: Driving the change our industry needs
Our brand is the way we communicate who we are, what we do and our ambitions for the future.

Our vision: To enhance the performance of the world's energy industry.

Our purpose: Bringing together the scope, know-how and determination
to transform our clients' project economics.
Our commitment to safety and quality
We cultivate a climate of safety and quality by exemplifying outstanding behavior.
With our key initiatives we promote Safety and Quality in everything that we do; from the smallest task to the riskiest task.
Safety and Quality are two of our foundational beliefs and reflects how we fundamentally do business and what we never compromise on, no matter the circumstances. Read more here.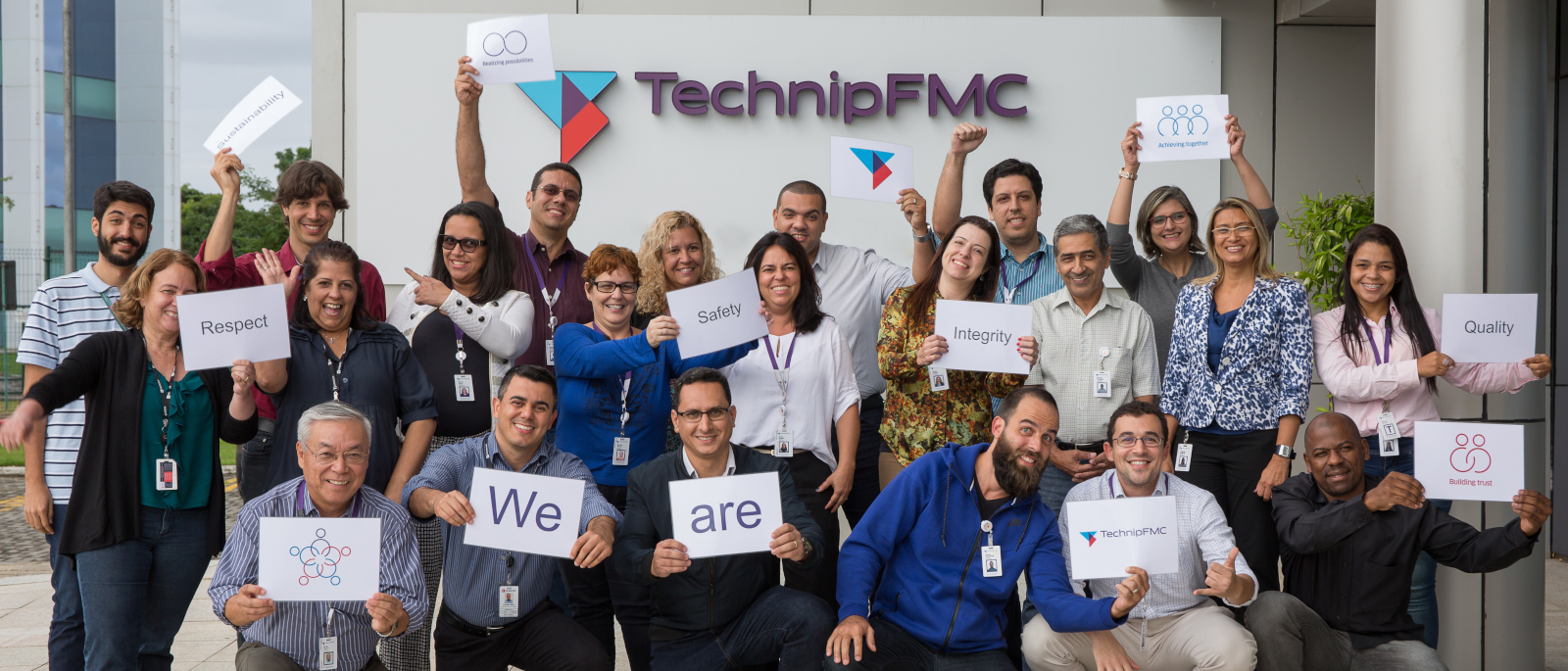 Corporate Sustainability
Our Corporate Sustainability approach was launched in 2018 with a three year roadmap and targets set for 2020. Sustainability is at the heart of everything we do and it is so important for us as a company to act responsibly in everything we do. TechnipFMC is committed to have a lasting, positive impact on our planet, our people and the communities in which we live and operate in.
Our focus is on three key pillars of Supporting communities, Advancing Gender Diversity and Respecting the Environment. This will allow TechnipFMC to have the greatest impact. We have set key and measurable targets for each of our three pillars and have developed a clear and measurable roadmap that shows in detail our road to success with our current sustainability initiatives. Learn more about our Sustainability efforts by going to: Technipfmc.com.
What we do
We are a global leader in oil and gas projects, technologies, systems, and services and provide our clients deep expertise across subsea, onshore/offshore and surface projects. We operate in 41 countries and our employees come from 102 Nationalities. Read more on TechnipFMC.com.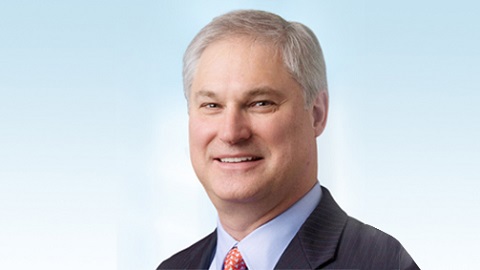 Sustainability is what we are doing to leave a lasting impression inside our company, our industry and the communities in which we work."

Douglas J. Pferdehirt – Chairman and Chief Executive Officer