News - Press Release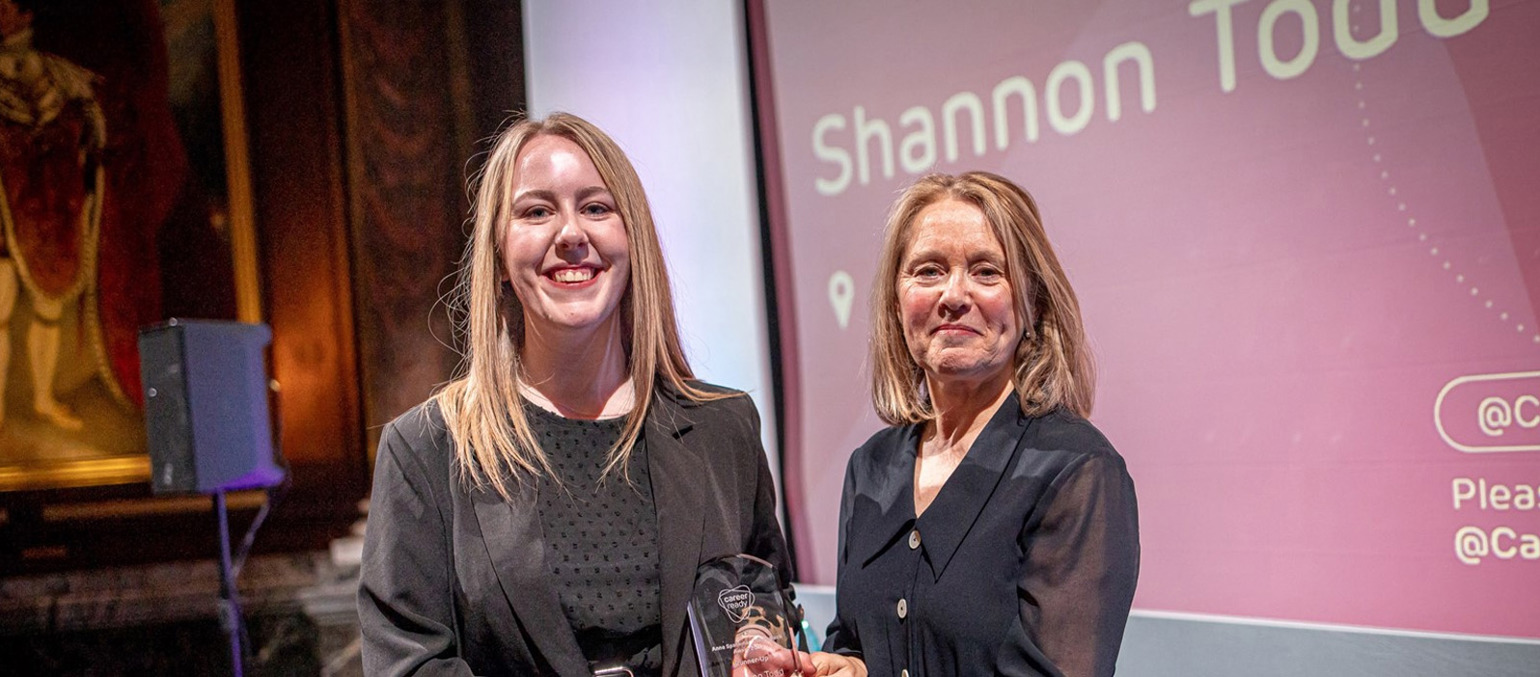 An apprentice who found her calling at TechnipFMC through a confidence-building internship has picked up a prestigious award.
Shannon Todd collected an Anne Spackman Giving Back Award at the social mobility charity Career Ready's annual prize-giving ceremony.
Shannon, a third-year apprentice at TechnipFMC's facility in Dunfermline, United Kingdom, said working with Career Ready was "transformational".
"I got involved with Career Ready in my last two years at school," said Shannon. "It was a way to get me back on track because teachers were worried about how I would do in my exams and what I'd do after leaving school.
"I got paired with my mentor at TechnipFMC and began a four-week placement, rotating through departments. My first rotation was in Health, Safety, and Environment (HSE) and I knew I'd found my passion. I always wanted a job helping people, like social work, and HSE just clicked. I even came during the school holidays to work with the team."
The program brought Shannon out of her shell. "It is transformational. A lot of Career Ready students are 16 and it's their first experience of work. I couldn't look people in the eye or ask questions properly, but my internship boosted my confidence because the people encouraged me, challenged me with projects, and supported me.
"I was overwhelmed when I was offered an apprenticeship."
When Shannon's Career Ready mentorship ended, she joined the charity's alumni network and youth advisory board. Shannon now mentors one of six Career Ready students at Dunfermline, which led to the award nomination.
Shannon, who also hosted the Awards ceremony, said, "I'm so proud and I feel like the prize recognizes all the people who helped me get here."
Michael Arnott, HSE Manager at Dunfermline, said, "We're proud of Shannon. We have a long involvement in Career Ready. It helps us make a difference in our community, and helps us find young talent like Shannon, who we might not have encountered otherwise."