News - Press Release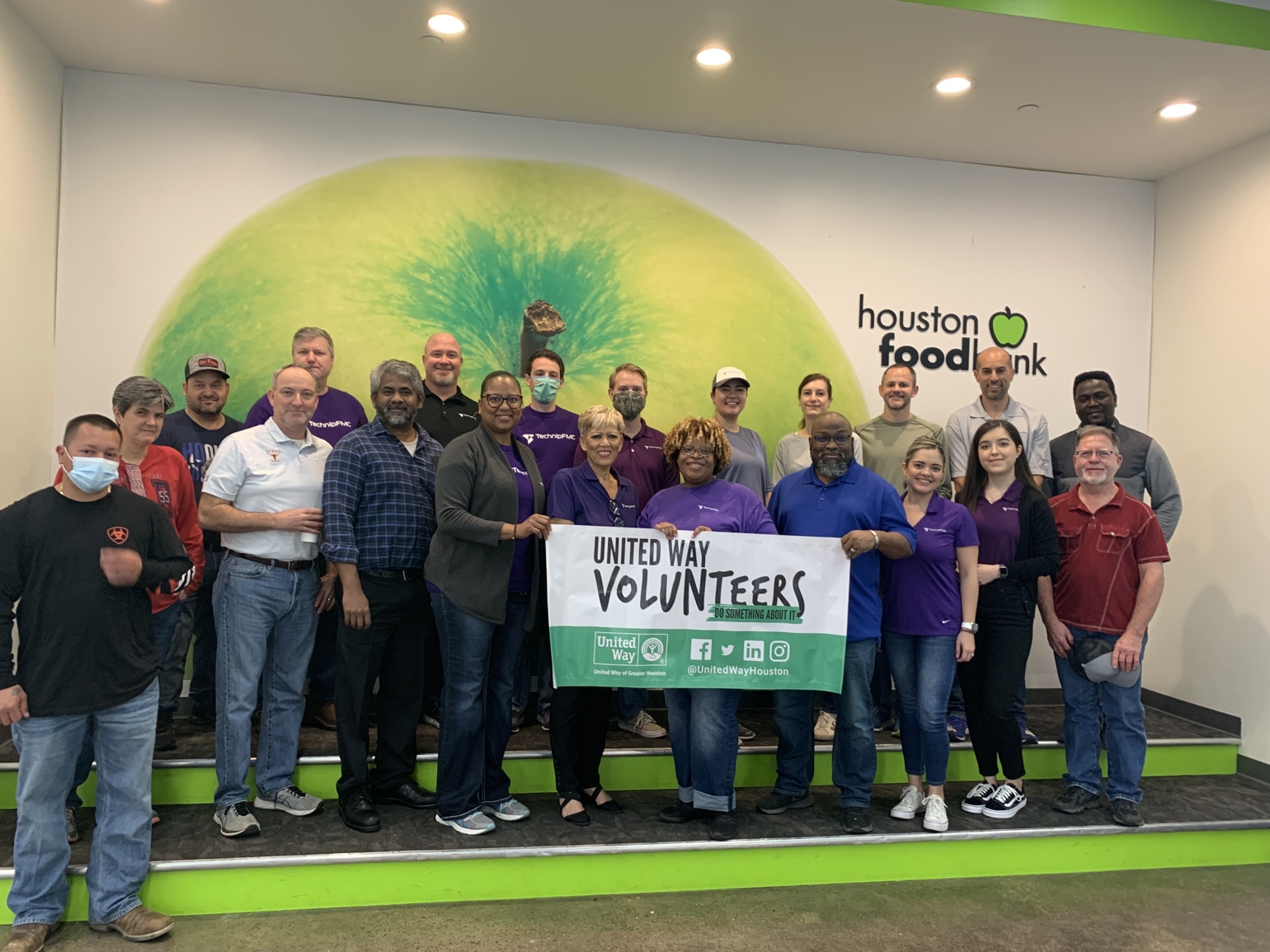 Boxes are passed along a table, each pair of hands slotting in a tin can, a cardboard carton, or a bag. It's teamwork in action as TechnipFMC employees put together food packs at the Houston Food Bank in Texas, United States.
Each box will be given to a family in need, putting food in the mouths of people who might otherwise go hungry. As part of their Environment, Social and Governance (ESG) efforts, TechnipFMC team-mates in Houston took part in three volunteering sessions at the food bank in February, organized through TechnipFMC's annual campaign to support the United Way of Greater Houston.
TechnipFMC's employees are collecting donations and holding events for United Way until the end of March, building on a relationship that spans decades. Already this year, volunteers from every level of the company have assembled breakfast packs for elderly people and snack packs for school students – events put together in partnership with United Way and the Company's United Way Campaign chair, Tai Prince, and co-chair, Doug Green. It fits well with TechnipFMC's iVolunteer program, which encourages employees to give back to their local community by volunteering a set amount of time during working hours.
"Those hands-on work sessions are almost like team-building events. It's rewarding to roll your sleeves up, work with colleagues you might never have met before, and know that, together, we're making a difference in our community," said Doug Green.
"We've got a long-term relationship with United Way of Greater Houston, one that stretches back more than 30 years, and we've been a $1 million-plus donor for the past 10 years. It's a strong link, and the President of our Subsea business, Jon Landes, has been our Executive Sponsor for the past 2 years. Our CEO, Doug Pferdehirt sits on the board of the United Way of Greater Houston."
He concluded, "The great thing about United Way is how they 'matchmake' us with charities and organizations we'd like to help. So we can fundraise for United Way knowing the money will go where it's needed, or we can get volunteers to an organization that needs physical help."