News - Press Release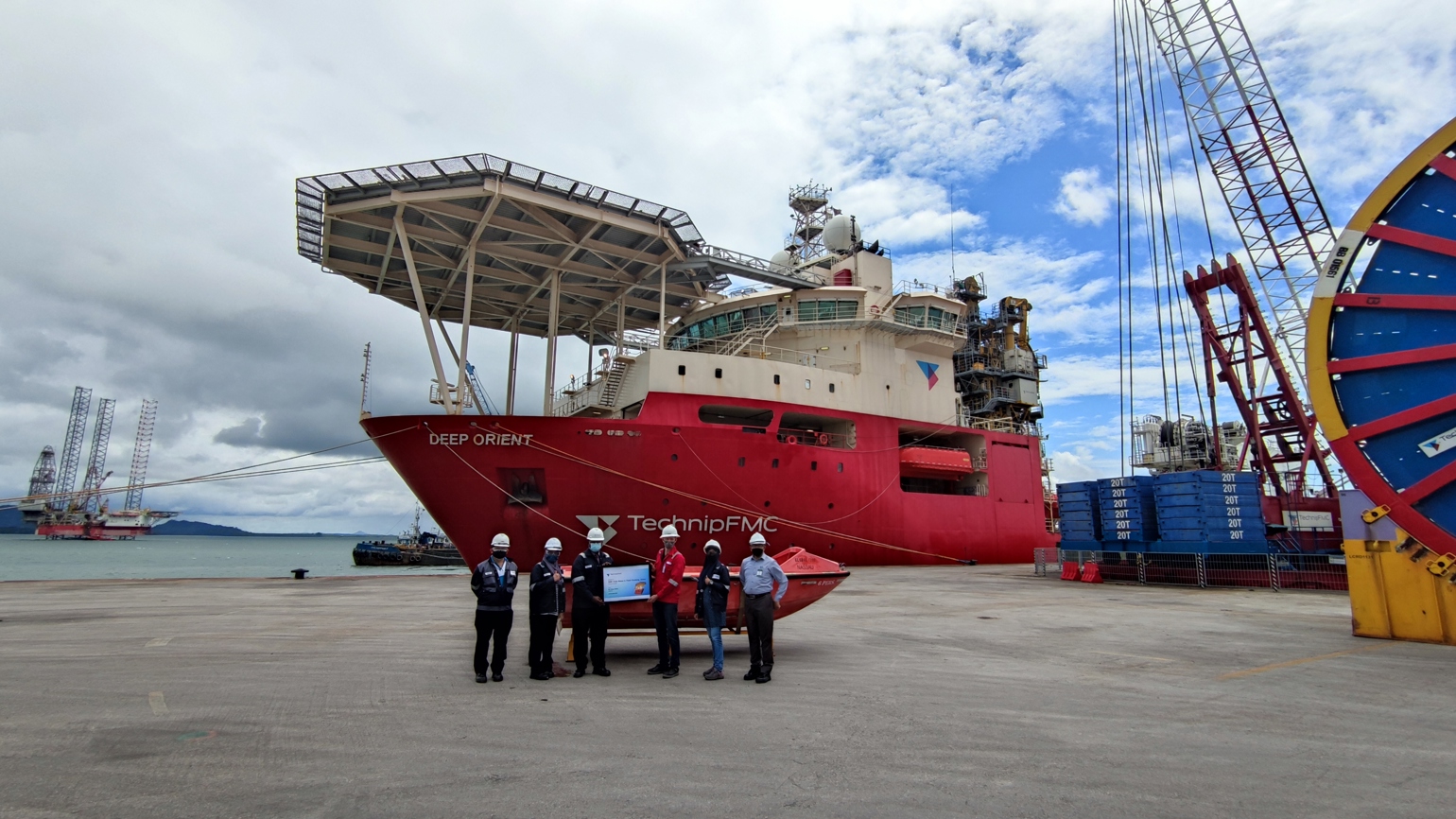 Young people studying for nautical qualifications are set to benefit after TechnipFMC's vessel Deep Orient donated an evacuation boat which was being replaced.
When the vessel called into port at Asiaflex Products in Malaysia, the crew also handed over used printers and computer gear which was being upgraded.
The boat will be used in lessons at the Netherlands Maritime University College in Johor Bahru, while the IT equipment will go to its learning center.
Raja Rajan Ponnusamy, General Manager of Asiaflex Products, Johor and John Ballantyne, Director of Operations, Subsea, Kuala Lumpur, made the handover to the college's Chief of Staff Ismail Omar on the port jetty.
The donations cover two pillars of our ESG strategy, Environmental and Social. By ensuring the tech and boat are re-used, the crew has reduced waste, while the donation makes a difference in a community where our people live and operate.
And the crew of Deep Orient, went further – collecting cash to help underprivileged students at a school "adopted" by Asiaflex Products, SMK Kota Masai 2. It will fund three mobile phones and a set of headphones for youngsters struggling to access online learning sessions.