News - Press Release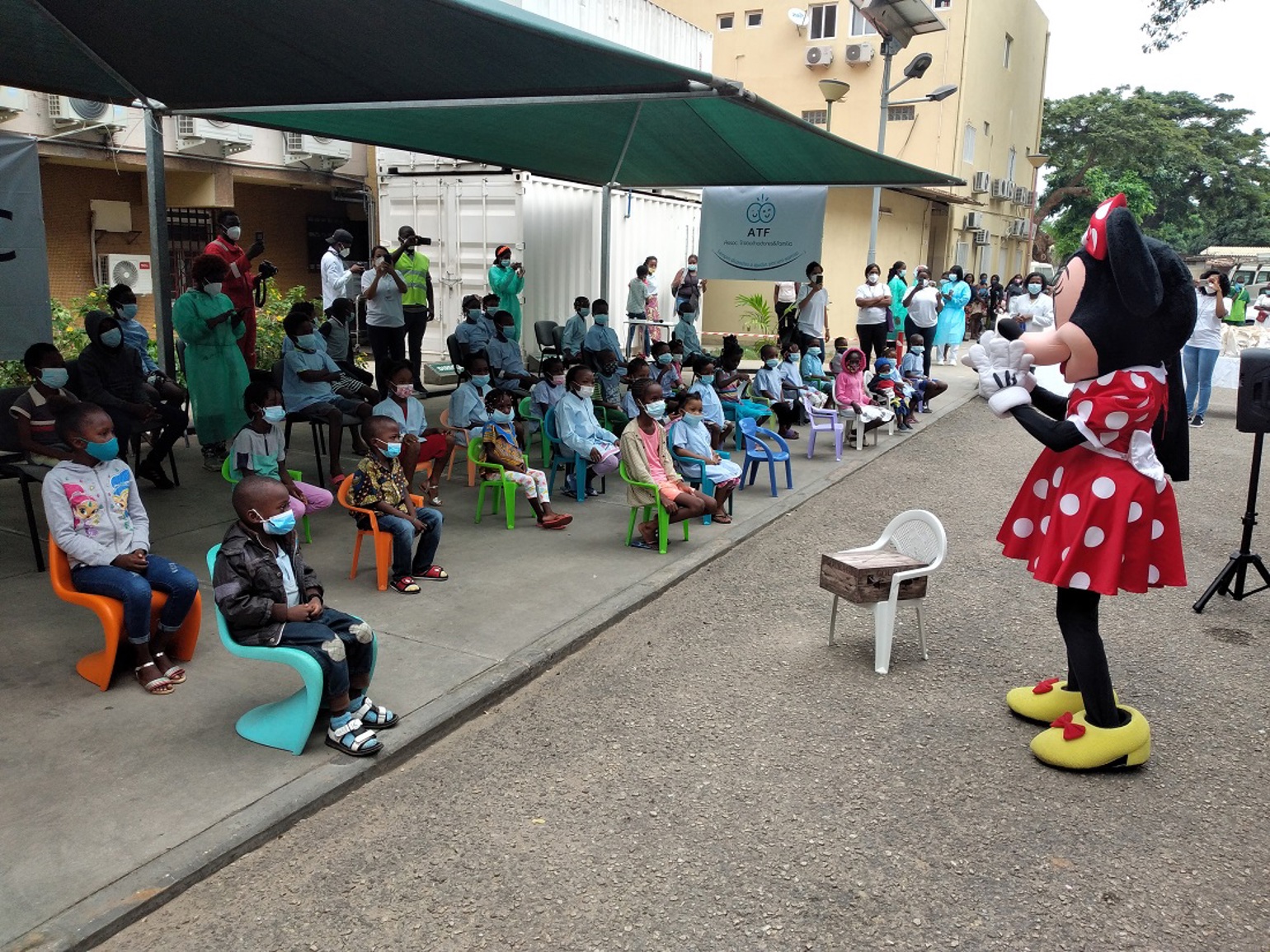 A TechnipFMC team brought smiles to sick children's faces after a fundraising campaign to mark International Day of the African Child.
Cartoon characters and a clown magician entertained youngsters who were well enough to take part in the event in the parking lot at David Bernardino Children's Hospital in Luanda, Angola.
There were also treat bags containing coloring books, pencils, sweets, and healthy snacks for children who could not leave their beds.
But most of the funds raised by staff and the Association of Employees and Families (ATF) was used to buy food – including a metric tonne of rice, sugar, white meal, and beans – as well as diapers, and face masks for adults and children.
The initiative reached 400 children with moments of joy, while complying with all COVID-19 safety precautions.
Helder Machado, FKIA General Manager, said, "It was a very emotional day. Our main objective was reached – we were able to snatch a few smiles and dance moves with the little ones.
"Our Environmental, Social, and Governance strategy encourages us to make a difference in the community and we could see that we were doing that in the children's reactions. We succeeded in bringing hope, a little bit of happiness, and gave the children a better day.
"The project's success was possible due to the commitment and contribution from everyone within the TechnipFMC organization."
International Day of the African Child, held every year on June 16, usually focuses on children's human rights, but the COVID-19 pandemic meant schools were closed, so the team's focus switched to helping the hospital.
It specializes in haemodialysis, treating Sickle Cell, and helping malnourished children recover. Staff there were facing challenges providing proper meals for the children, and need medical equipment.
The Organization for African Unity established International Day of the African Child in 1991 to honor the schoolchildren killed during the Soweto Uprising in South Africa in 1976.