News - Press Release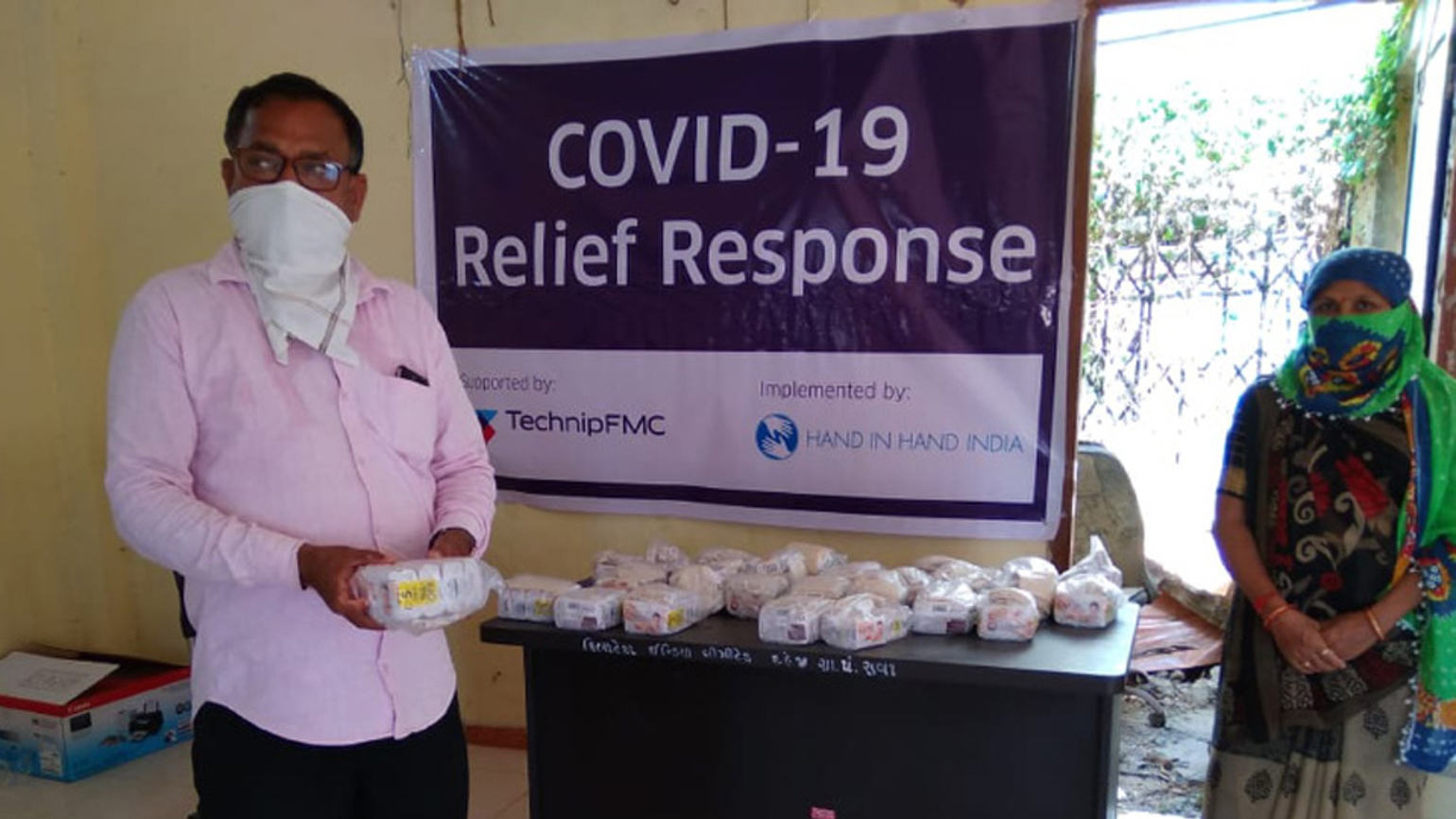 Thousands of underprivileged people have been helped with essential supplies during the COVID-19 pandemic by TechnipFMC's teams in India. Making a difference in the communities where we work is one of the pillars of our Sustainability efforts.
The corporate social responsibility team at our Modular Manufacturing Yard (MMY) in Dahej, Gujarat, launched a number of initiatives in partnership with a local NGO. Essential kits – comprising facemasks and soaps – were given to 600 families in the village of Suva, helping 3000 people. Some 1500 of the facemasks were stitched by locals providing employment for 30 women when lockdown is affecting incomes.
The CSR team also distributed kits containing food and essentials for one month in the the village of Akhod, helping 80 families – about 400 people. And 1600 villagers in Suva and Jolva were given a two-day food supply, thanks to donations by workers at MMY Dahej. TechnipFMC workers also organized collections to help those less fortunate. The DHDT Haldia site team paid for two weeks' groceries for 80 underprivileged families.