News - Press Release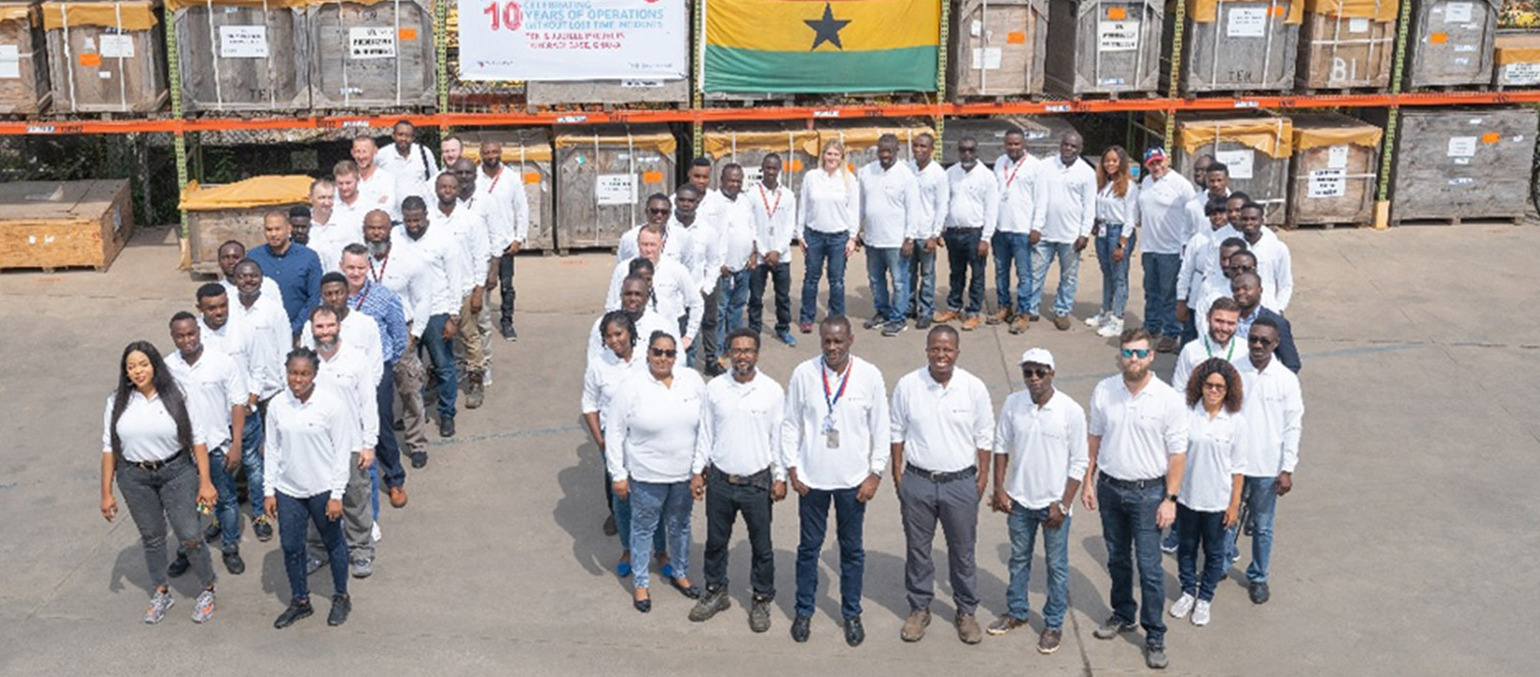 The TechnipFMC team in Ghana has marked 10 years without a lost time injury (LTI) at Takoradi Base at a celebration with clients.
Shaun Watson, Country Manager Ghana and Equatorial Guinea, saluted the efforts of the team during a ceremony at the base which was followed by a reception for colleagues and clients at a local hotel.
Shaun emphasised the importance of safety as one of our foundational beliefs, congratulated the team members on their success and wished them the best for the future.
Eighty-eight people are employed at Takoradi Base, where subsea equipment is maintained and prepared for offshore installations and operation, plus subsea trees are assembled there.
The safety record covers work on the Ten Project and the Jubilee Project, and runs to a total of 1.4 million manhours.
Abigail Mensah, Compliance and Communications Manager, helped organize the celebration. She said: "Everyone I've spoken to here is proud to reach such a milestone.
"But the team here knows that we don't compromise on safety and want to achieve much more.
"You cannot overstate how important courses such as Pulse are in building our safety culture. And, of course, safety and quality go together so our clients benefit as well."