News - Press Release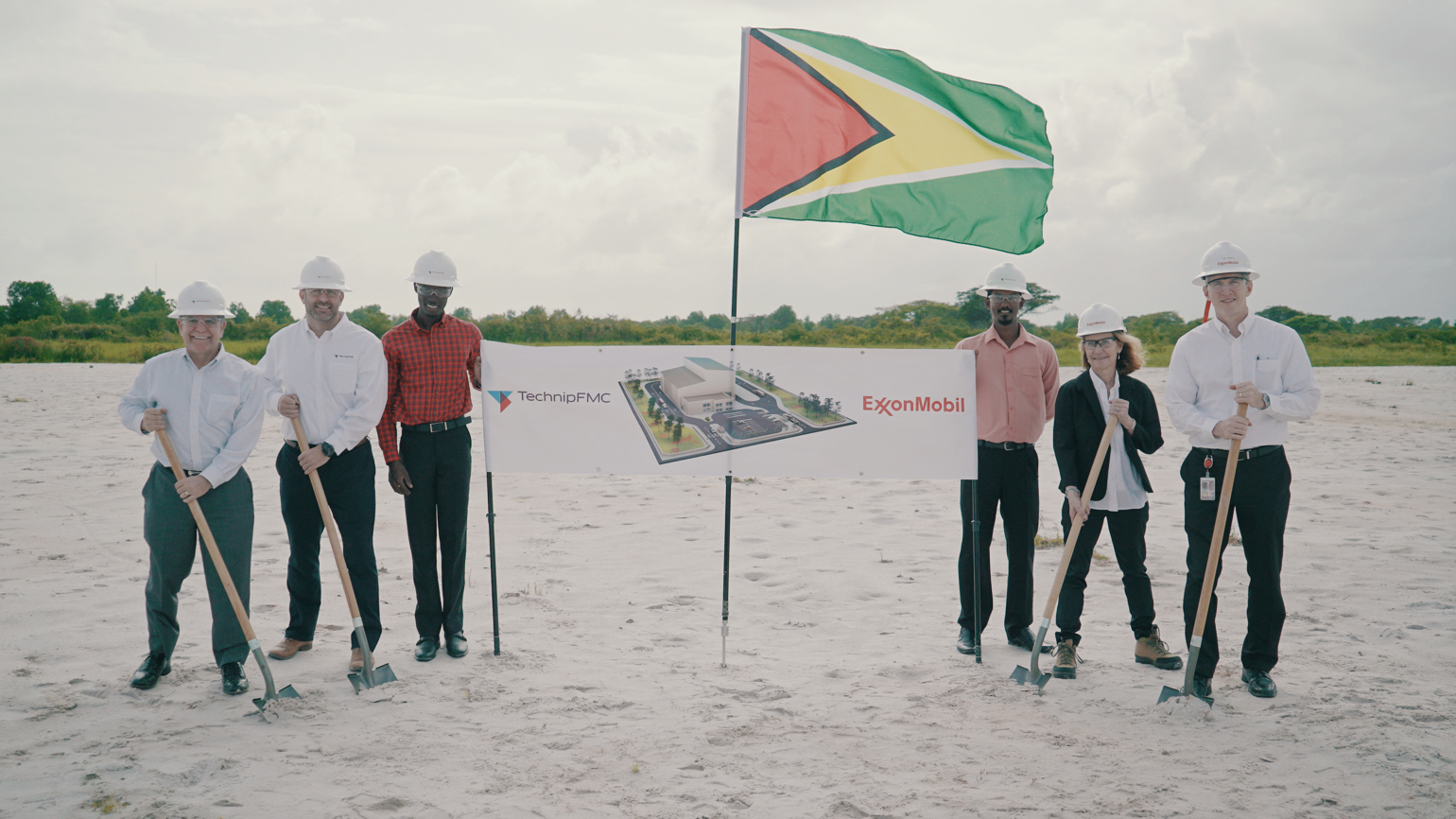 February 19, 2019 —TechnipFMC broke ground on its new location in Georgetown, Guyana.
The new TechnipFMC location will initially support the second phase of the Liza project and future projects.
Since 2016, TechnipFMC has been active in Guyana and recently renewed its commitment to in country development by training 27 Guyanese employees. All new employees complete a 12 to 18 month apprentice program before transitioning into operational teams that support ExxonMobil project related activities offshore Guyana. Currently, eight employees are in training at TechnipFMC's Brazil office in Rio de Janeiro and a new eight will begin their journey mid-February 2019 to become Technical Service Providers (TSP); laying the foundation for TechnipFMC in Guyana and becoming future leaders in their country.
"Local Content development is a vital part of project stewardship and our commitment to Guyana.  Local content and capacity building will continue through our prime contractors -- such as TechnipFMC -- as projects progress," said Rod Henson, Country Manager, ExxonMobil Guyana. "This ground breaking is an example of future growth and opportunity in Guyana."
Jeff Mathews, Vice President, Subsea Services North America, commented "We are proud to have invested in Guyanese employees who will make positive impact to their local communities. We look forward to expanding our local footprint in Guyana and building a base that will contribute to the positive future of the country."
The Liza projects, operated by an ExxonMobil affiliate, Esso Exploration and Production Guyana Limited (EEPGL), are located in the Stabroek block approximately 193 km (120 miles) offshore Guyana in waters depths of 1,500 m (4,900 ft) to 1,900 m (6,200 ft). This development has an estimated recovery in excess of 1 billion oil-equivalent barrels.
Contact
Brooke Robertson
Senior Manager, Regional Communications
Tel: +1 281 591 4108
Email: Brooke.Robertson@technipfmc.com