News - Press Release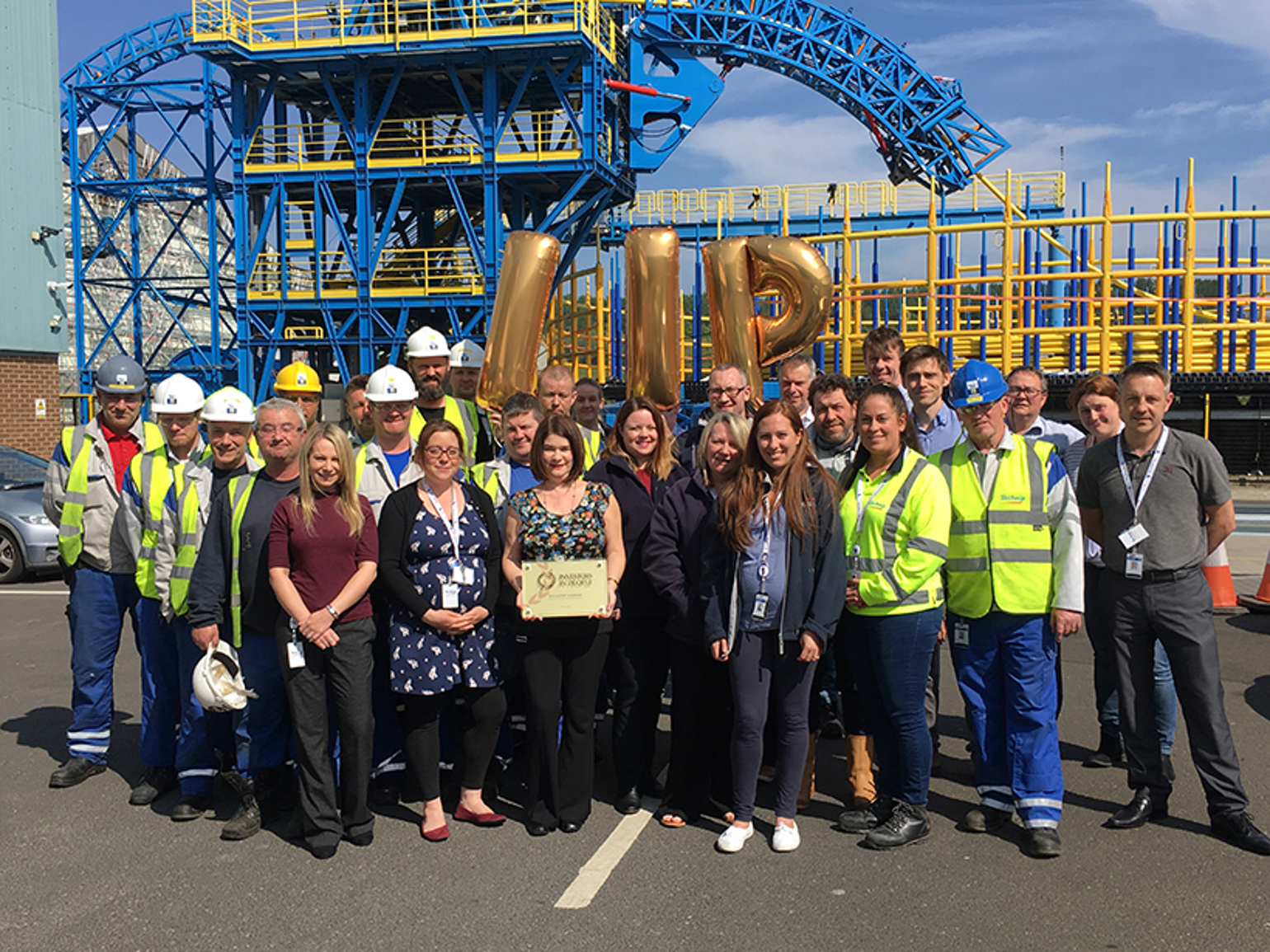 TechnipFMC Umbilicals Ltd., a world leader in the manufacturer of subsea umbilical(1) systems based the North East of England, has been awarded the Investors in People Gold standard, joining the top 13% of accredited organisations across the UK that believe in realising the potential of their people.
With over 400 employees based on the banks of the River Tyne, TechnipFMC Umbilicals has supplied subsea umbilical systems for over 40 years to multiple global locations. With sites on four continents, an extensive track record and pioneering technologies, TechnipFMC Umbilicals successfully meets the challenges of today's subsea industry.
Investors in People is the international standard for people management, defining what it takes to lead, support and manage people effectively to achieve sustainable results. Underpinning the Standard is the Investors in People framework, reflecting the latest workplace trends, essential skills and effective structures required to outperform in any industry.
Paul Devoy, Head of Investors in People, said: "We'd like to congratulate TechnipFMC Umbilicals Ltd. on their Gold standard. Such a high level of accreditation is the sign of great people management practice, and demonstrates a commitment to staff development and shows an organisation committed to being the very best it can be. TechnipFMC Umbilicals Ltd. should be extremely proud of their achievement."
Steve Burrows, Managing Director of Investors in People North of England delivered by IDG said:
"This is a fantastic achievement for TechnipFMC Umbilicals Ltd. and I would like to congratulate the team on their success. We believe that good people make a great business and as a proven organisational development framework, Investors in People is designed to help organisations and their people to realise potential, enhance performance and meet goals. With their Gold accreditation, TechnipFMC Umbilicals is certainly working to realise their people potential."
Commenting on the award, Sarah Cridland, TechnipFMC Umbilicals Ltd.'s Managing Director said: "We are so proud to have been awarded the Gold IiP Standard. This prestigious accreditation recognises that TechnipFMC Umbilicals Ltd. is committed to investing in our workforce and dedicated to providing a positive working environment with plenty of opportunities for personal development and professional growth."
(1)Umbilical: an assembly of steel tubes and/or hydraulic hoses which can also include electrical cables or optic fibres used to control subsea structures from a platform or a vessel.
About TechnipFMC
TechnipFMC is a global leader in subsea, onshore/offshore, and surface projects. With our proprietary technologies and production systems, integrated expertise, and comprehensive solutions, we are transforming our clients' project economics.
We are uniquely positioned to deliver greater efficiency across project lifecycles from concept to project delivery and beyond. Through innovative technologies and improved efficiencies, our offering unlocks new possibilities for our clients in developing their oil and gas resources.
Each of our more than 40,000 employees is driven by a steady commitment to clients and a culture of purposeful innovation, challenging industry conventions, and rethinking how the best results are achieved.
To learn more about us and how we are enhancing the performance of the world's energy industry, go to TechnipFMC.com and follow us on Twitter @TechnipFMC.



Contacts
Media Relations
Emily Bissett
Marketing and Communications Officer
Tel: +44 (0)191 296 7288
Email: emily.bissett@technipfmc.com
About Investors in People
Investors in People makes people management excellence count. They exist to help businesses realise the potential of their people, improve standards and gain the accreditation to prove it.
Through the respected Standard, business insight and the IIP bank of tools and resources, organisations of all shapes and sizes can put their people first – and discover a brighter business future.
Over the last 25 years, IIP has helped more than 100,000 businesses around the world improve, using their Accreditation Framework to boost working culture, increase employee engagement and encourage game-changing leadership.

For more information about Investors in People please visit www.investorsinpeople.co.uk