News - Press Release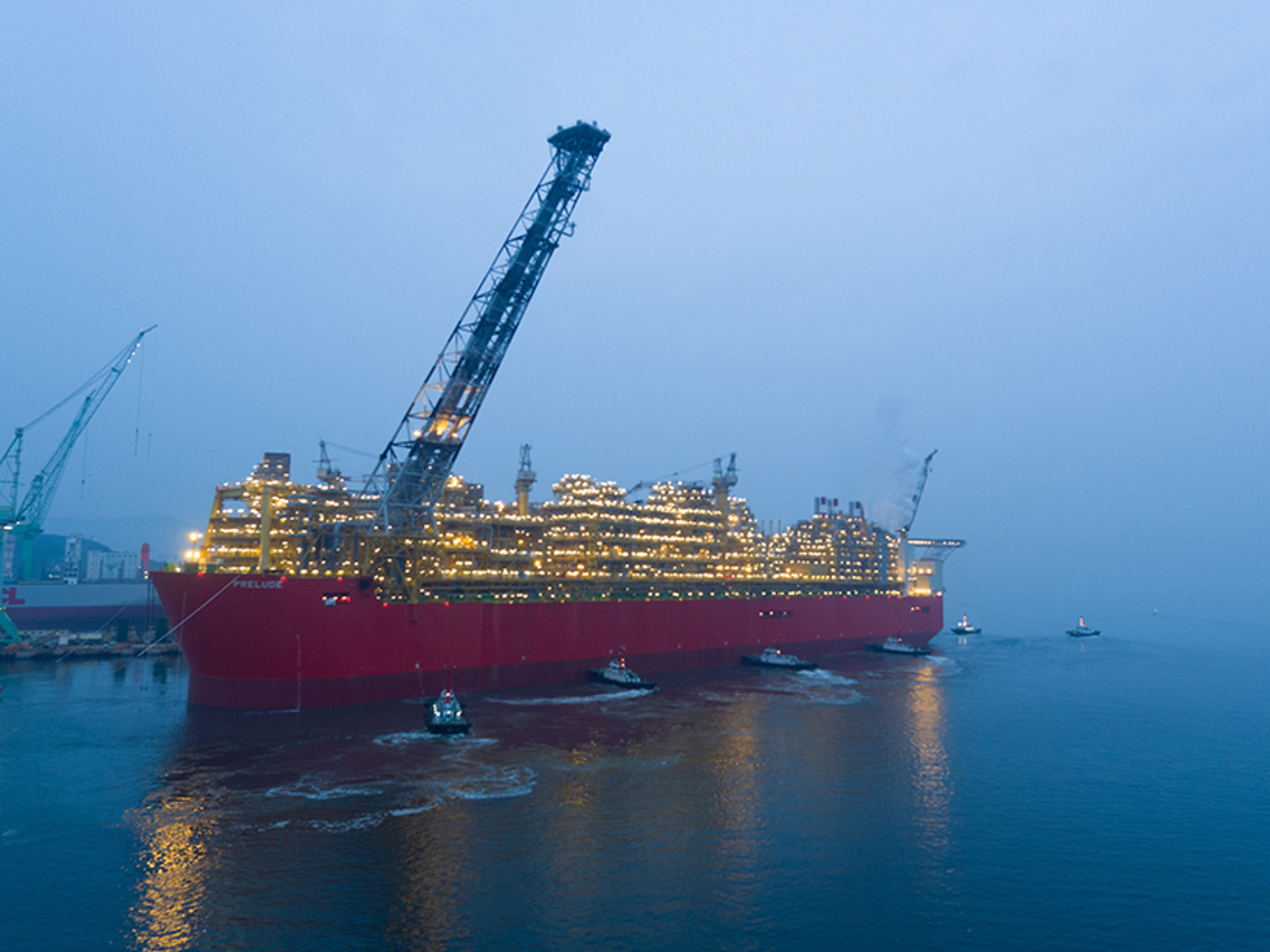 LONDON, PARIS, HOUSTON, June 29, 2017 — Shell's floating liquefied natural gas (LNG) facility, Prelude has set sail for Australia on June 29, 2017.
Prelude FLNG was constructed by the Technip Samsung Consortium at the Samsung Heavy Industries (SHI) shipyard in Geoje, South Korea.
TechnipFMC provides the project management, engineering, procurement, installation, and commissioning for Prelude. 
Construction began with the official steel cutting in October 2012 followed by the launch of the hull in November 2013. TechnipFMC quickly emerged as a leader in FLNG because of its experience in natural gas liquefaction, subsea field development, and large floating oil production platforms.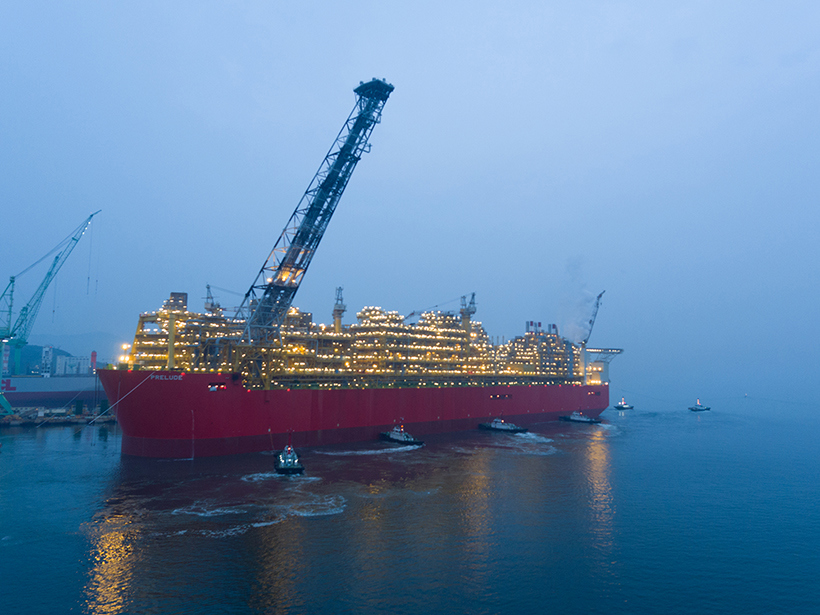 At 488-metre-long and weighing 600,000 tonnes, Prelude FLNG was towed from the SHI shipyard in Geoje for the next phase of the project: hook up and commissioning. It is the largest offshore floating facility ever built in the world.
"This is a milestone everyone in Shell, TechnipFMC and SHI can be proud of. Congratulations to all the teams involved and I look forward to the next phase of the project at the Prelude gas field for the successful startup of Prelude FLNG," commented Nello Uccelletti, President TechnipFMC Onshore/Offshore.
Designed for water-depths between 200 metres to 250 metres deep, the Prelude FLNG facility will produce 3.6 million tonnes per annum (mtpa) of LNG, 1.3 mtpa of condensate and 0.4 mtpa of LPG once operating. It will be operated by Shell in joint venture with INPEX (17.5%), KOGAS (10%) and OPIC (5%). 
Built for production and export of LNG off the coast of Australia, Prelude's LNG production will be enough to easily satisfy Hong Kong's annual natural gas needs.
Image courtesy of Shell