News - Press Release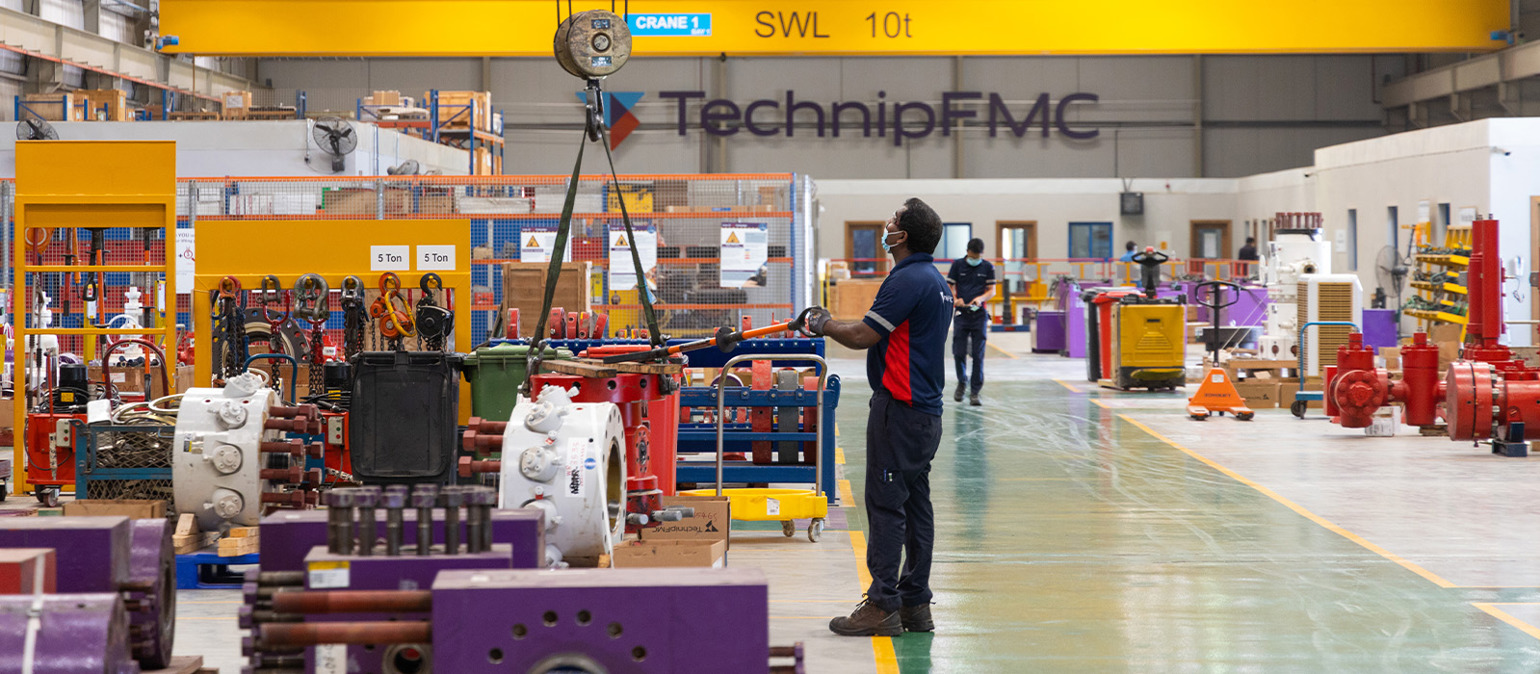 The Middle East is a key market for TechnipFMC, and Surface Technologies has a growing presence in the region. Combining lessons learned around the globe with deep knowledge of clients and markets, the teams there are helping clients develop their energy portfolios.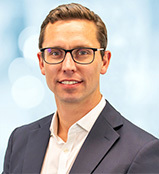 Thierry Conti, President, Surface Technologies at TechnipFMC, discusses how the Middle East market is developing, and the ways the company is using its worldwide footprint to support local industrialization.
TechnipFMC has ramped up activity in the Middle East, with one new facility and another expanded. What's driving this?

Thierry Conti (TC): The Middle East is a strategic, fast-growing energy market with two of the largest national oil companies, Saudi Aramco and Abu Dhabi National Oil Company (ADNOC). Their investment and vision, combined with a stable business environment, creates a sustainable, high-visibility market for us. The region's major players have developed advanced in-country value programs, such as In Kingdom Total Value Add (IKTVA) for Aramco and In-Country Value (ICV) for ADNOC, to drive economic growth. They want companies to produce and invest there as well as providing technologies and services they need to produce energy – I say energy because it's not only oil and gas, but new energies, too. And we are fully aligned with this approach and see great potential. In 2021, we opened a new facility at Dhahran in Saudi Arabia, and we expanded the ICAD facility in Abu Dhabi. Both facilities are supported by long-term framework agreements.

How are Surface Technologies' solutions suited to the needs of the market?

TC: First and foremost, TechnipFMC has a client-centric model. We develop strategies and solutions based on technical and economic challenges facing our strategic partners and clients. That's a strong part of our culture. We put in effort to make sure we understand clients, converge, and meet their requirements. It's in our DNA.

Client intimacy is a competitive advantage that's particularly important in the Middle East, where a handful of clients represent 90 percent of the market. Relationships are vital whether you are an executive or work on wells in the field. Being there, knowing the client, has led us to move Surface Technologies' head office to Abu Dhabi. We want to always have the right conversations, ask the right questions, and listen carefully to the answers everywhere we work in the world, and we are tightly focused on building this strength globally.

What is the biggest opportunity for TechnipFMC in the Middle East?

TC: In the very short term, our biggest opportunity is becoming the preferred supplier in the drilling and completions business by leveraging our local and global footprints. I'm confident we'll do this because we're the only global player focused on drilling, completion and unconventionals operating at this level in the Middle East, and we have a worldwide track record of success.

Long term, there's opportunity to establish ourselves as a unique strategic partner and expand our offering. For example, there's our digitalization and electrification solutions – spaces where we are making progress in the global market, particularly in the United States. The Middle East has huge, mature fields and our intervention offering can help clients save money through smart solutions that boost production and reduce carbon intensity.

The Middle East is a stable, robust market. There's already great interest in new energy – carbon capture, hydrogen, other renewables – and we are developing and implementing solutions. The Middle East will be a key part of the energy transition because they can move faster and have significant funding capability. It's not just an oil and gas conversation, it's an energy conversation.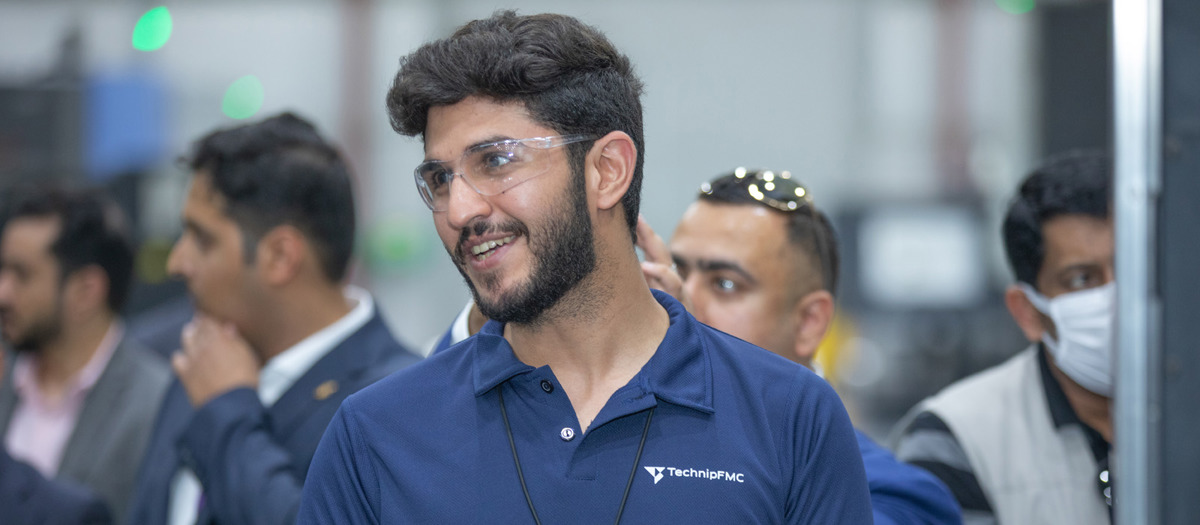 What sets TechnipFMC apart from its competitors in the region?

TC: The same thing sets us apart everywhere –  our people's dedication, their excellence in executing the delivery of products and services, their ability to build relationships. There's no ideas, no innovation, without people's knowledge and skills. Our people are our brand, and our strong brand recognition is strengthening in the Middle East because of our increased presence and the way we listen to and act on specific needs. Local content is important, too, and we are experts in this, committed to building in-house capacity, capability, and expertise everywhere we operate.

How is TechnipFMC committed to diversity, equity, and inclusion in the Middle East while respecting local cultures?

TC: We never compromise on our values and beliefs, one of those being Respect. We're fully aligned with that in the Middle East. We have hundreds of people there, from about 40 countries, working together successfully in very good conditions. But there are challenges worldwide, particularly with gender diversity in the surface energy industry. That's something we are addressing. We're looking at ways to accelerate our female talent development. We've got to close the gap. For inclusion to work, people need to see people like them succeeding – on the factory floor, at sites, in engineering. We need a diverse workforce because businesses don't succeed when everyone thinks the same. Ideas, innovation, and success stem from diversity of thought and experience.
How is Surface Technologies innovating worldwide?

TC: For me, innovation isn't only new products, although we are doing that with our carbon capture and storage wellhead systems, our hydrogen-ready wellhead, ultrasonic monitoring for CO2 metering, or digital solutions such as E-Mission™. Innovation applies also to the way we work, so we are optimizing our processes and portfolio. Using simplification and standardization, we improve sustainability and reliability, which cuts lead time. That helps us and our clients. Based on deep understanding of demand and trends, we're more focused, more efficient. For instance, Surface Technologies' Coflexip flexible pipe product line has been reduced from 10 configurations to four. We're also leveraging existing technology – for example, we're qualifying our 10K valves for 12.5K applications. Innovation is everywhere, always, and gives us a very strong competitive advantage.

How is the Middle East market adapting to energy transition needs and how is TechnipFMC enabling this?

TC: The key players have a pragmatic approach to their energy trilemma. Firstly, there's no doubt the world demands more energy. Then there's energy security, driven by global politics and economics. Finally, there's the need for sustainable energy.

The Middle East energy sector has been accelerating sustainable solutions for many years through capital spending on decarbonization and new energies. The region will play a significant role in the energy transition. We're already engaging through our digital and smart solutions. And we will need to further define our positioning in this space in the Middle East.