News - Press Release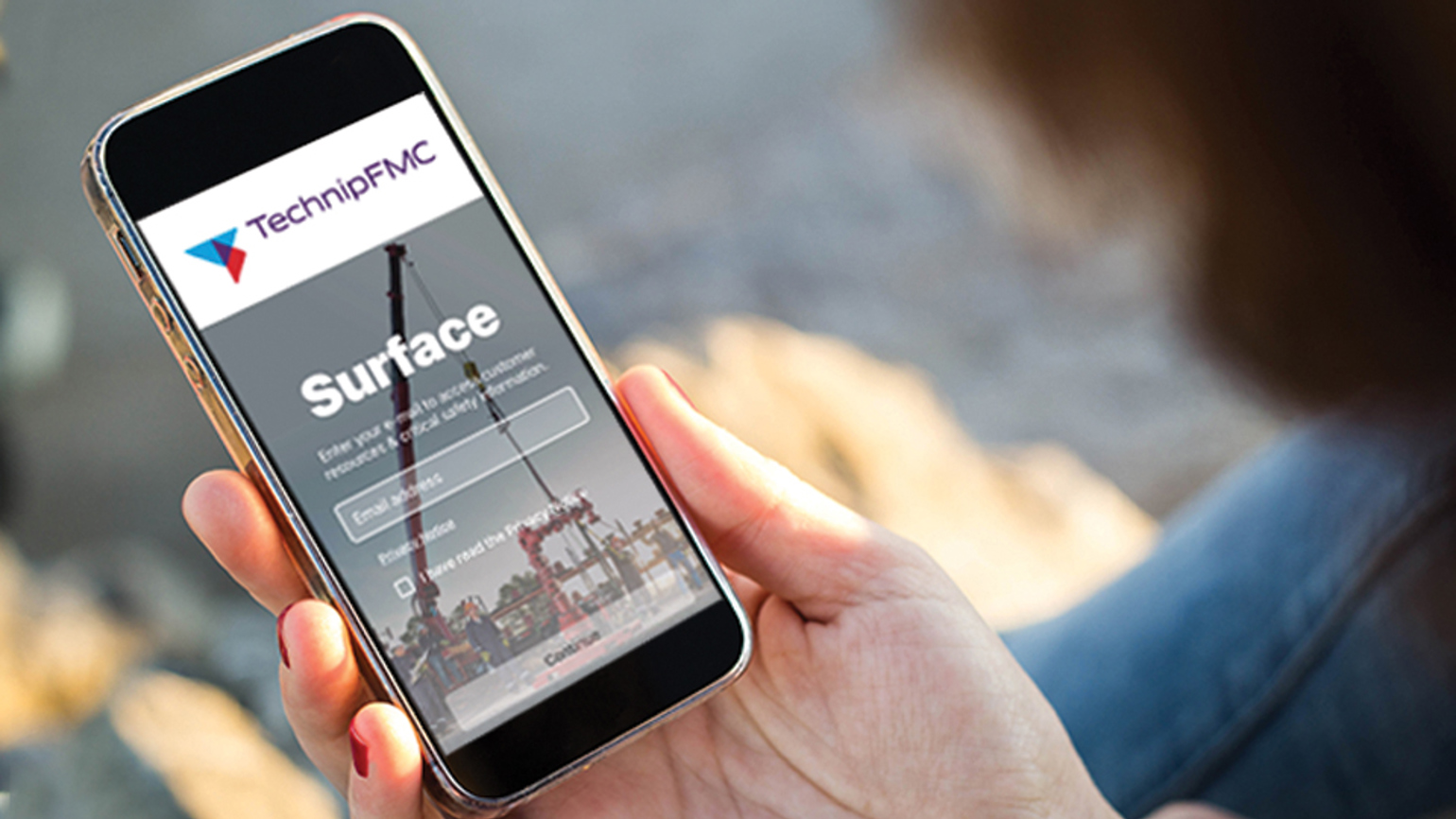 TechnipFMC has launched in December 2021, a new Surface app designed for our customers to learn more about what we do and easily access product information from any smartphone or tablet.
It is broken down into five major sections:
Catalog of products
Resources
Safety
Locations
Contact us
The catalog section contains the primary product lines that our Surface division sells and supports across the globe. Each product line includes a high-level description along with brochures, catalogs, and Operation & Maintenance Manuals for our most popular product lines.
For example, if you need to find out more about Swivel Joints, you will navigate to the Flowline section, scroll down to the Swivel section and select Swivel Joints. From there, you will see a brief overview of Swivel Joints, their associated Operation & Maintenace Manuals, Product Brochure, and Catalogs.
The resources section is broken down into four subcategories which include:
Surface Products Application Tool
Certificate of Conformance
Electronic Databooks
Operation and Maintenace Manuals
Selecting the Surface Products Applications Tool, will take you into our interactive tool that will allow you to explore our integrated solutions from wellhead to pipeline. Engage with our products virtually through 3D models and illustrations.
The Certificate of Conformance section allows customers to retrieve certificates that authenticate the assets purchased are certified in accordance with TechnipFMC standards, specifications, and procedures. The serial number of the product is required to retrieve the certificates.
Electronics Databooks can also be retrieved by going to this section. The Part #, Serial #, Customer Name, name of the person requesting the electronic databook, and their respective e-mail at a minimum are required to download the databook.
The Operation and Maintenance Manuals section allows you to download the latest document for various Surface product lines. You can also search at the top of the screen by product line or the OMM number. Once you find the Operation & Maintenance Manual, select the link to access the manual.
Instead of printing the Warnings & Safety Instructions, it is now available in our safety section with a direct link to our Surface Customer Service phone number for additional support.
If you need to reach our global sales and support teams, you can quickly access our contact us section, where we list all of the Surface areas by region. You can either search or scroll to the desired location and call or e-mail.
Amauri Martinez, Project Manager for the app, states, "This app is the first step in providing our customers with a mobile platform with resources to make our Surface product lines more accessible to all."
To watch a quick tutorial video on how to best use the app, click here.
Download the app to your phone or tablet by scanning the QR code with your camera!