News - Press Release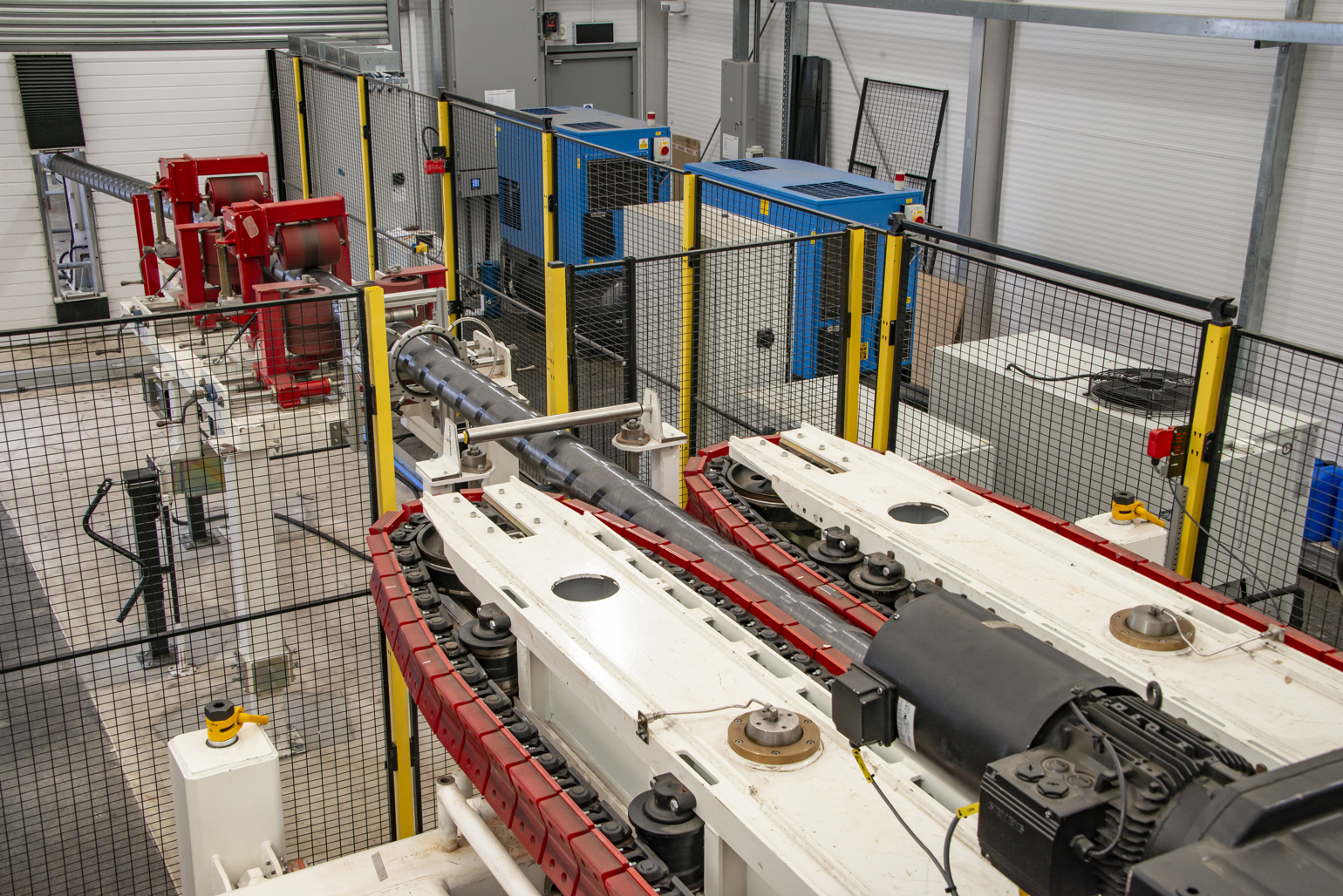 TechnipFMC's full acquisition of Magma Global in October 2021 was a step towards hybrid flexible pipe (HFP) technology that will be a game changer for Brazil's pre-salt developments, as well as a potential driver for the energy transition.
TechnipFMC and Magma have long been collaborating to develop HFP, which enables simpler riser architecture, faster installation and delivers a more cost-effective overall solution. HFP combines TechnipFMC's decades of experience in flexible pipe with the corrosion-resistant qualities that carbon fiber and Polyether Ether Ketone (PEEK) polymer bring to Magma's Thermoplastic Composite Pipe (TCP). HFP and TCP technologies may also prove to be critical enablers for both carbon capture and storage (CCS) and hydrogen transportation.
As part of TechnipFMC, Magma is getting even greater support to qualify HFP to oil and gas industry standards. Manufactured using a fully automated robotic process, it will initially be deployed in the Brazilian pre-salt fields
Justin Rounce, TechnipFMC's Executive Vice President and Chief Technology Officer, and Martin Jones, Managing Director of Magma, discuss what lies ahead…
How did Magma begin and what did it set out to achieve?

Martin Jones (MJ): Magma started in 2010 with two people with a blank sheet of paper and good understandings of composite materials and challenges within oil and gas industry. We exploited our knowledge to design a pipeline technology that does things metal pipe can't, primarily because of pressure capability and its chemical resistance. We achieved this by choosing the right polymer and the right fiber, and began with our aim to build the world's most reliable and cost-effective pipe for challenging oil and gas applications. Within 12 months, we had strategic partners supplying PEEK and carbon fiber, and were manufacturing on a small scale in Portsmouth, United Kingdom, enabling us to start the qualification of TCP. Our first deployment was in 2012 – a topside water injection jumper – and our first long pipes came along in 2013. We have improved efficiency, quality, and productivity at every step, creating a product that is a tenth of the weight of steel, is flexible and has exceptional chemical resistance. TechnipFMC made an approach in 2017 with a view to working with Magma on the development of a hybrid flexible pipe and took a 25 percent stake in Magma in 2018. Our relationship grew on a technical, commercial and corporate level, resulting in the full acquisition of Magma in October 2021.

TechnipFMC first invested in Magma in 2018. Why turn a partnership into ownership?

Justin Rounce (JR): Fundamentally, we believe in Magma's pipe. Composite materials are being used in multiple industries – aeronautics, automotive, consumer electronics – because of their flexibility and strength to weight ratio. We could foresee applications for composites within TechnipFMC. Primarily today that's pipelines, specifically in challenging conditions where there's high pressure, high temperature, and corrosive chemicals – such as the pre-salt fields in Brazil. Sour gases can migrate through a pipe's inner lining, mix with water, and corrode the metal casing. Magma's technology is practically impermeable and eliminates this. We developed a great relationship with Magma and we realized we would rather have their competencies within TechnipFMC than through a partnership. We're aiming to qualify HFP, industrialize the process, and be in the market by 2023.We're dedicating resources to that.

What makes hybrid flexible pipe a game changer?

MJ: HFP takes some of the advantages of TCP in terms of its corrosion resistance and light weight and combines them with the weight and axial strength delivered by flexible armor wires and flexible end fitting technology to deliver a game-changing riser technology. On its own, pure TCP pipe is too light for riser applications, but the flexible armor wires add weight and longitudinal strength. The result is a pipe which doesn't require the addition of expensive buoyancy modules, whilst still being flexible enough to fit on existing reel lay equipment. The combination of a simpler catenary deployment architecture and the removal of buoyancy modules means it can be installed much faster – saving vessel time, cutting emissions and improving safety. In addition to delivering an excellent and cost-effective riser solution, HFP also represents a sensible stepping stone for the adoption of stand-alone TCP technology, which in some circumstances will deliver further efficiencies and cost savings.  

JR: Composite technology has fairly unlimited applications. Back in 2017, there wasn't much talk about carbon capture, carbon transportation, carbon storage, or hydrogen as a power source. But in just four years, the drive toward the energy transition has vastly accelerated, and Magma's technology is perfect for these applications – dealing with challenging fluids, challenging chemicals, and sometimes challenging temperatures.

Will Magma's products be exclusively available to TechnipFMC for its projects?

JR: No. Magma has a business beyond HFP and sells pure TCP products for a number of applications. We hope to help Magma grow this business.

What is the future for TCP pipe?

MJ: This is the dawn for composite technologies in critical applications within our industry.  HFP is a great enabler and stepping stone for the industry, which is particularly sensitive about new fluid-carrying technologies. The applications for TCP will continue to evolve and it will have a significant role in reducing the carbon footprint in the production of existing fuels. As more challenging applications emerge from the energy transition, TCP will have a very important role to play both technically and commercially.

What's next for Magma as part of TechnipFMC?

MJ: A real focus for us is making sure we deliver and qualify HFP in line with our promised timeline. That's very exciting. Culturally, Magma and TechnipFMC have similarities. As a start-up, we are committed to lean manufacturing and streamlining our practices, a journey which seems well aligned with TechnipFMC objectives.

JR: We're focused on the qualification and industrialization of HFP. It's a tremendously innovative product and we need to meet all of the industry's qualification requirements. Our customers are excited about its ability to address their challenges. I'm not sure they are even aware of all the ways they will want to apply this product yet, as it opens up so many options. To drive HFP forward, we will collaborate with our clients, our development teams, and the certifying bodies. We're already two years into developing the end-to-end production process to deliver the volumes we're anticipating, from supply chain, through the new, improved machine, to installation. And all the time, we're learning from each other as we integrate our companies and our technologies. Magma is a small entrepreneurial company and that's teaching us lessons in agility. It's a two-way exchange and we're all very excited.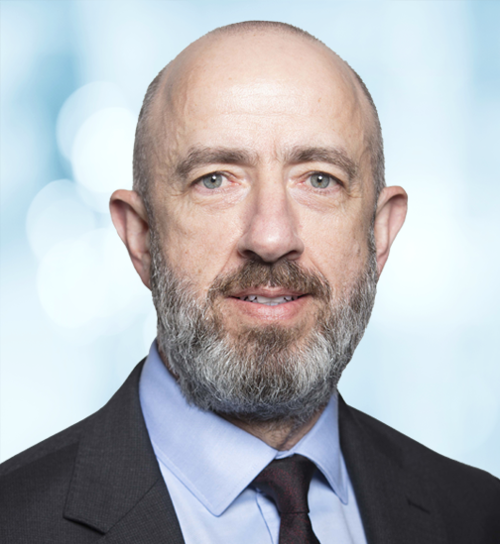 Justin Rounce, TechnipFMC's Executive Vice President and Chief Technology Officer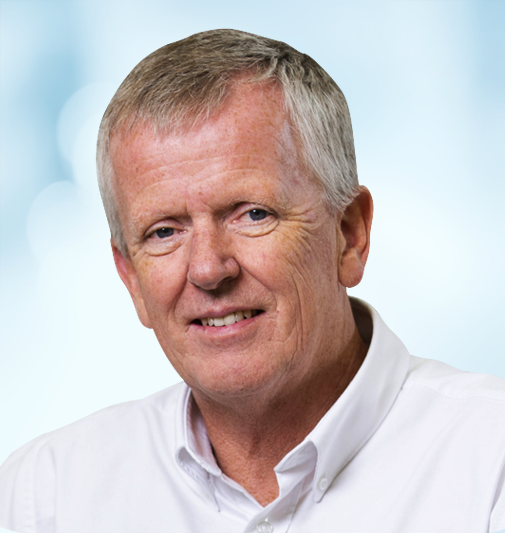 Martin Jones, Managing Director of Magma