News | October 20 2020
World Oil® Awards win for Subsea Power Distribution Station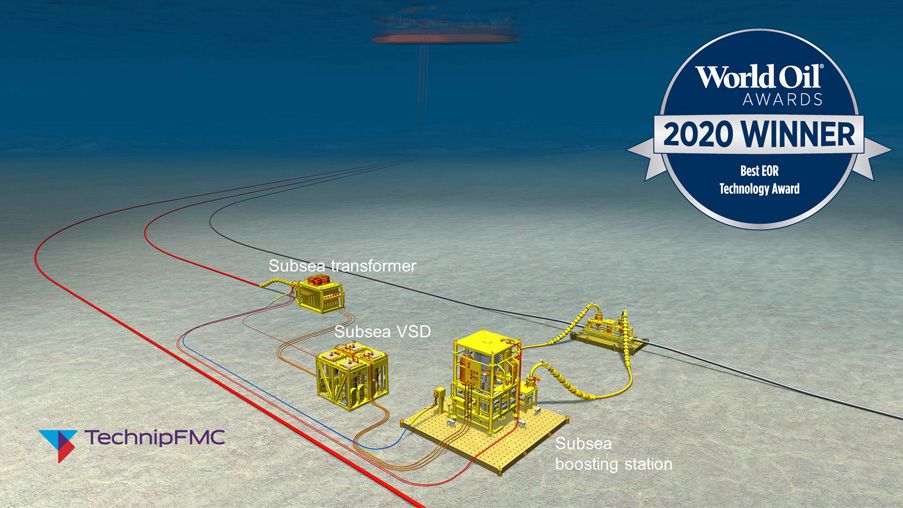 Our Subsea Power Distribution Station  was a winner at the World Oil® Awards 2020.
It followed up its Spotlight on New Technology award at this year's Offshore Technology Conference Houston with a win in the Best EOR Technology category. The World Oil Awards recognize professionals and technologies demonstrating cutting-edge thinking and next-generation leadership from across the upstream oil and gas industry.
The station simplifies field installation, step-out wells and field expansions, clearing the path for maximized reservoir recovery. The new subsea power distribution station (SPDS) reduces subsea boosting costs for brownfield projects by up to 60 percent by eliminating the need for costly topside expansion.
Its compact, configurable design is scalable for a wide range of boosting and processing applications, and is capable of operating in water depths up to 3,000 meters.
Related content
World Oil Awards 2020 winners honored in virtual ceremony
Hart Energy article: Eduardo Cardoso, director of subsea processing technologies, discusses the company's Subsea Power Distribution Station, the future of subsea power generation and more.