News - Press Release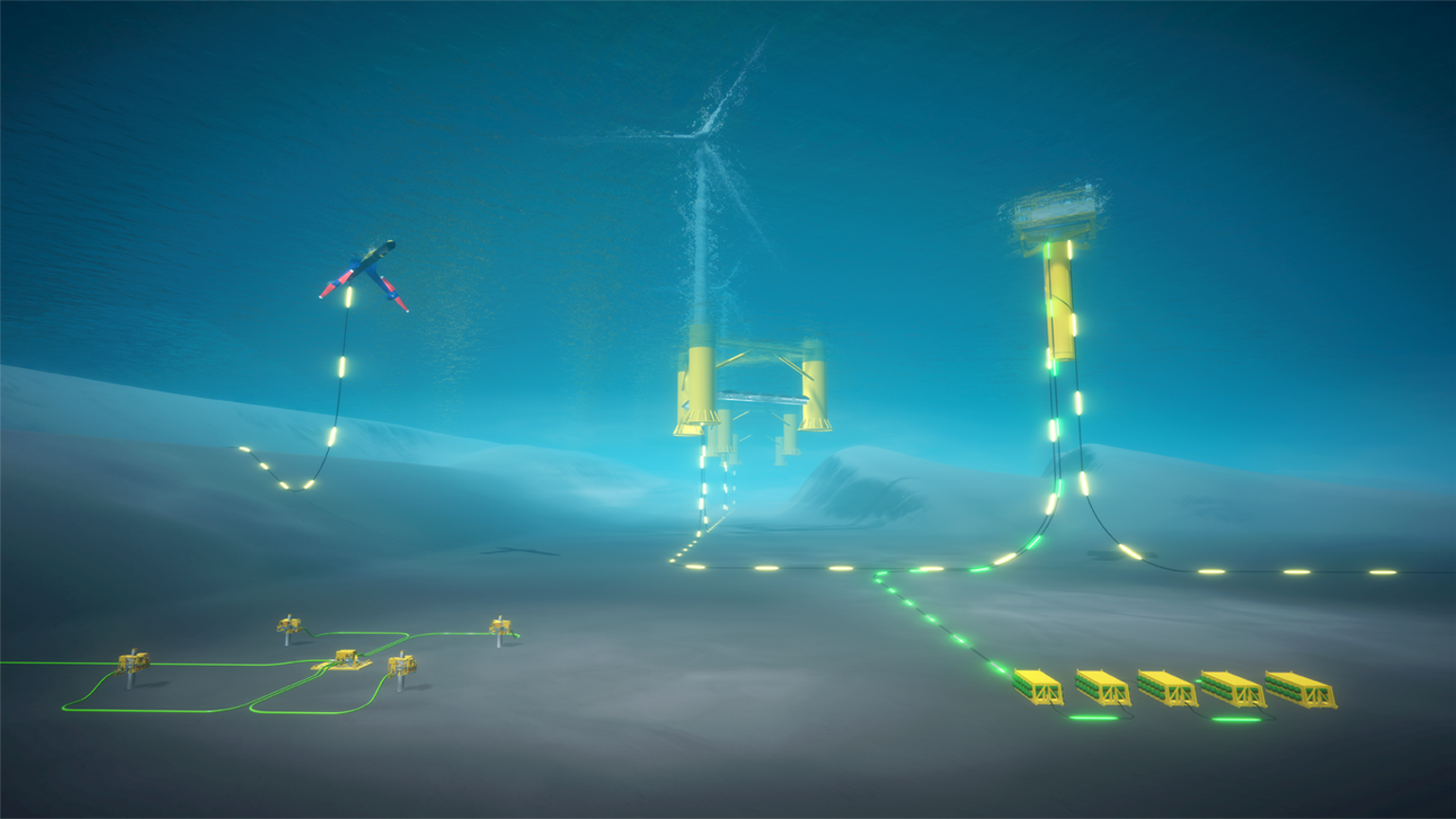 The addition of Luana Duffé to TechnipFMC's executive leadership team gave new prominence to the company's New Energy (NE) organization.
NE's role is to leverage technologies and competencies established in oil and gas to help meet the world's evolving energy needs. Here, Luana, Executive Vice President, New Energy, outlines the three pillars of TechnipFMC's energy transition strategy as the company diversifies beyond oil and gas.
What is New Energy and what does it do?

Luana Duffé (LD): NE is focused on leveraging TechnipFMC's core competences and existing resources to deliver differentiated solutions for the energy transition. Even though NE is relatively new, TechnipFMC has been in the energy transition space for over a decade. Our work in offshore floating wind began in 2009 with the Hywind project, one of just two floating projects executed so far. And, we have been working on our wind-to-hydrogen solution – Deep Purple™ – since 2016.

We have been investing internally and we are now building external relationships. We have a mature strategy, a very competent team, and great partnerships in place, and we are ready to accelerate and grow our position in the energy transition.

Why is there a distinct offshore focus in NE's strategy?

LD: We strongly believe that the energy transition will need to go offshore to reach its ambitious targets. For example, deep water wind farms will be needed to meet electricity demand. And then there's safety – one of the safest and most efficient places to keep sequestered CO2 is offshore, and the same goes for generating and storing hydrogen. TechnipFMC lives offshore. We are the energy architect in subsea, known for our ability to execute and integrate complex systems. Our goal is to be a key enabler of the offshore renewable industry.

How will TechnipFMC add value in the offshore floating renewables industry?

LD: As a system integrator, we deliver innovation and adaptability. iONE™ – our integrated Offshore Novel Energies project execution model – will play an important role in enabling offshore renewable development. We will leverage our integration expertise at the design stage to combine technologies and subsystems, and apply our construction experience at the earliest stage – de-risking project execution. Our industrialization and standardization know-how will bring scalability to this industry, and our core competencies in offshore operations are closely aligned to the needs of offshore floating renewables.

You have announced a potential $1 billion inbound through NE by 2025. Could you give more details?

LD: We are leveraging our existing client base and solutions to develop this market, and see concrete opportunities throughout the next four years. Our strategy has three pillars –Greenhouse Gas Removal; Offshore Floating Renewables (wind, wave and tidal); and Hydrogen.

Carbon transportation and storage (CTS) exemplifies how our Subsea and Surface technologies can be immediately leveraged for greenhouse gas removal. We are progressing front-end engineering and design activities on multiple projects with Talos Energy, and are focused on gathering, boosting, and injection/sequestration facilities.

Tidal is also maturing fast, with consent granted in parts of Europe. Tidal has great potential, given its predictability and the need for energy diversification. Here we're partnering with Orbital Marine Power, who we believe has the most mature technologies in the market, to deliver their first large commercial tidal project. Simultaneously, we're laying out a road map to optimize the overall solution and, most importantly, use our standardization, industrialization, and project integration expertise to bring scalability.

We see good short-term opportunities in offshore floating wind – mostly related to decarbonizing Europe's oil and gas industry. We have had significant success with our partner Magnora Offshore Wind with the option for a 495MW license in the ScotWind auctions in the UK – achieving that with our first application. Our unique early engagement and engineering capabilities will support Magnora Offshore Wind as the project developer to design the most efficient field layout, operations and supply chain plans.

There is great momentum in the hydrogen market, with our Deep Purple™ pilot progressing as planned and gaining increasing attention from our clients. On the onshore side, we're working with Storengy, an ENGIE subsidiary, which has the potential to accelerate the development of a ready-to-scale-up solution for the underground storage and utilization of green hydrogen across Europe.

How have clients reacted to NE's launch?

LD: We've had very positive feedback from clients, many of them reinforcing how relevant TechnipFMC is in their energy transition journey, especially our differentiated technologies and system integration. Existing clients are seeking ways to work together as an extension of our Surface Technologies and Subsea relationships. Potential new clients, some in the power sector, have also begun reaching out to understand how we may fit into their future net-zero plans.

How important will greenhouse gas removal be during the energy transition?

LD: Some industries will produce carbon dioxide emissions regardless of access to renewable power –  such as manufacturing cement or blue hydrogen. Therefore, CTS will be an integral part of plans to reach net-zero. Interest in CTS projects is increasing worldwide. Whether on land or offshore, these projects can benefit from our ability to safely transport and deliver CO2 to storage injection wellheads..

Short-term, we see more onshore opportunities for CTS, but given anticipated volumes of CO2 in the long term, we believe the safest place to store it is offshore – far from urban populations.

Through Deep Purple™, TechnipFMC has an established interest in offshore hydrogen generation and storage. So is green hydrogen a key fuel source or more a means of energy storage?

LD: It's both a fuel source and for intermittent storage of energy. On a global market scale, hydrogen will likely mainly be used to fuel industry and transport, with limited use for power plants.

Our Deep Purple™ pilot project in Kongsberg, Norway, will be a world-first in fully integrated hydrogen production and re-electrification via fuel cell. That will provide unique insights as to the intricate mechanisms and "brainpower" required to obtain the perfect balance between electricity generation, H2 production and storage, and intermittency management, before we take it offshore.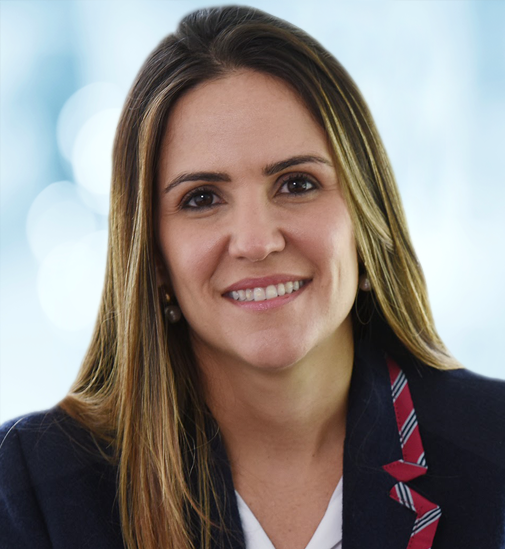 Luana Duffé, Executive Vice President, New Energy 
This article has been edited to reflect the name change of New Energy Ventures to New Energy, 3/24/2023