News - Press Release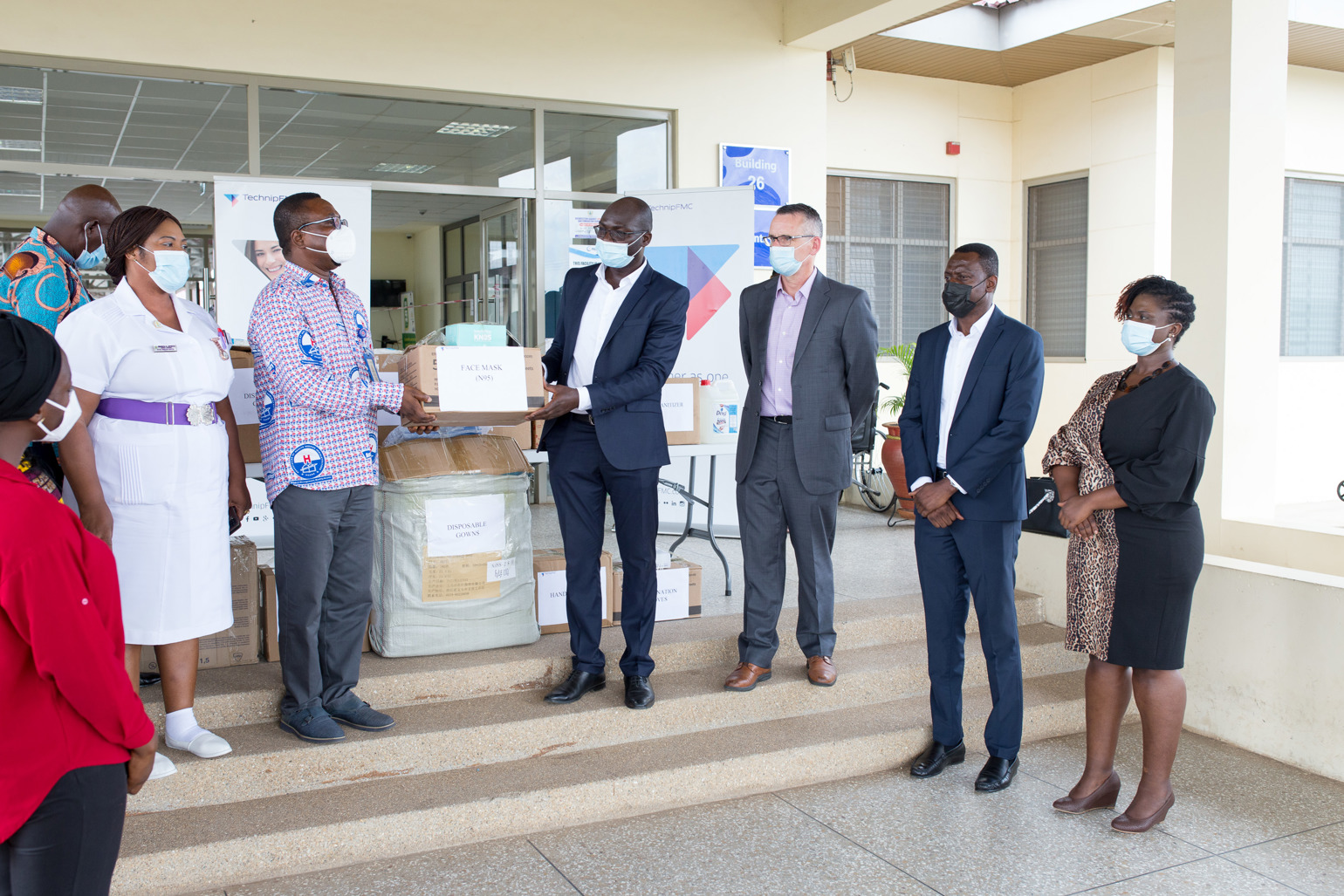 TechnipFMC Ghana has donated vital PPE and sanitary supplies to a hospital suffering shortages during the COVID-19 pandemic.
Face masks, disposable gowns, gloves and hand sanitizers were handed over to the Ga East Municipal Hospital in the capital Accra, where TechnipFMC has a facility.
The pandemic was at its worst in Ghana earlier this year and supplies of the vital equipment were running low. The company, which is committed to making a positive impact in the places where it operates, stepped in to help.
The head of administration at the hospital, Rev Samuel Obeng-Mensah, thanked the company for the donation, saying it come at a time of need.
The supplies were handed over by Dr Joseph Dankwah, Business Development Manager; Shaun Watson, Country Manager; Abigail Mensah, Communication and Sustainability Manager; and Michael Kuma, Managing Director.
Dr Dankwah said, "While front-line workers are doing their jobs, they are risking their lives and those of their families. Providing the hospital with PPE is TechnipFMC's contribution to ensure that doctors and nurses work in a safer environment to provide quality health care and save lives."
Sustainability is one of the TechnipFMC's foundational beliefs and the company recently its Environmental, Social and Governance commitments.