News - Press Release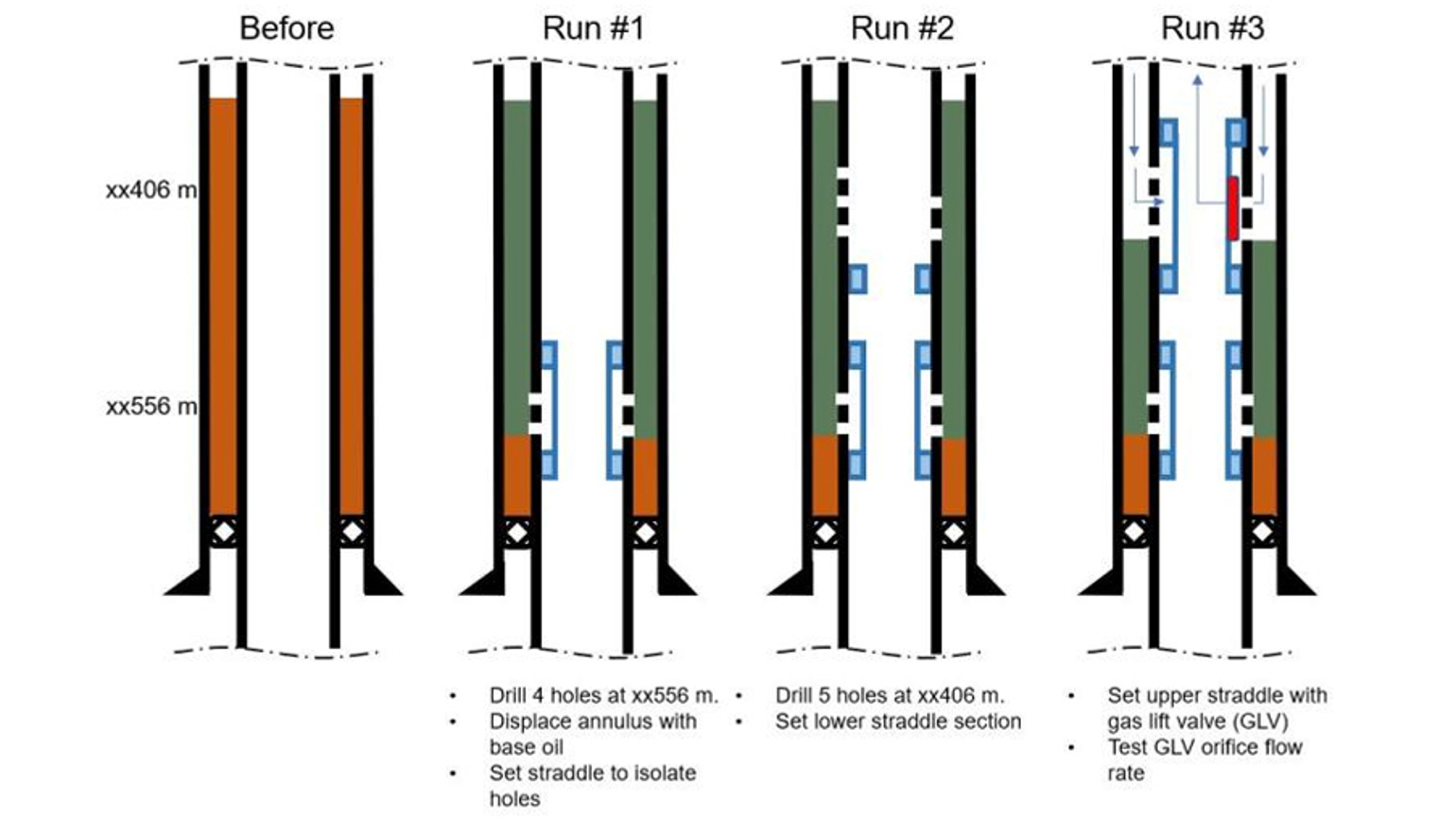 TIOS recently performed an RLWI job for gas lift retrofit in just 3 runs in hole. The original well completion had no gas lift. In order to enable field life extension and justify infill drilling, a gas lift retrofit was required.
Critical requirement for success was not to damage the only working downhole gauge in the well.
TIOS' PDT (Precision Drilling Tool) was utilized to drill holes in the tubing instead of using perforating charges.
The whole retrofit operation was successfully completed in just 3 runs, thanks to the combinability of the PDT in a single run with other tools:
Run 1: deploy PDT and straddle. Drill 4 holes with 12 mm. bit at xx56 m. and displace annulus with base oil. Isolate circulation holes with straddle.
Run 2: deploy PDT and straddle packer. Drill 5 holes with 12 mm. bit at xx06 m. Set straddle packer.
Run 3: deploy and set straddle assembly with Gas Lift Valve (GLV). Leak test GLV. Well ready for gas lift.
This was the first RLWI operation for TIOS' PDT. TIOS will be presenting this case study at the upcoming SPE ICoTA 25th European Well Intervention Conference, Aberdeen 13th - 14th November 2019.