News - Press Release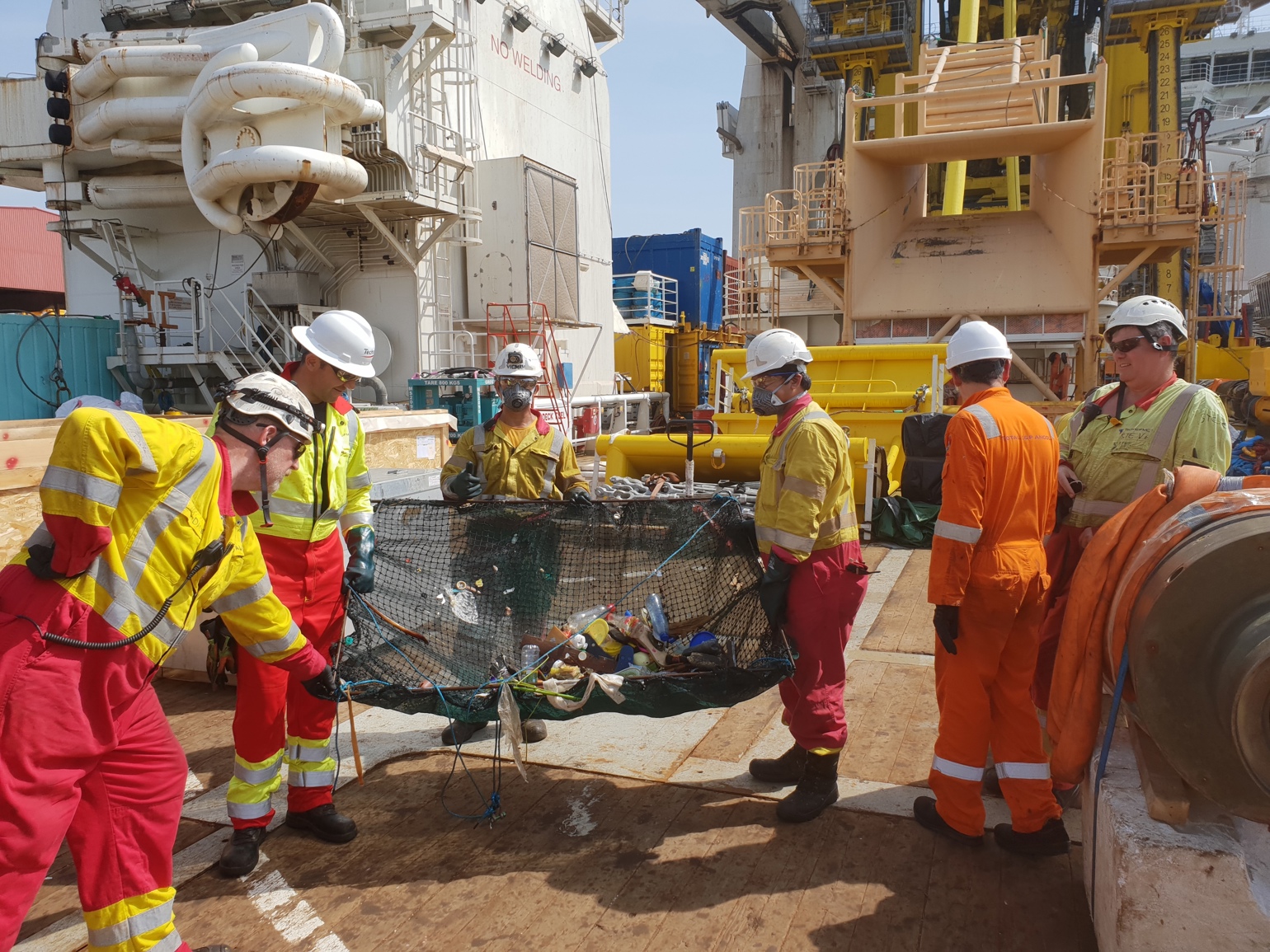 The crew aboard Skandi Africa, our DP3 construction support vessel, showed their commitment to sustainability by volunteering to clean up trash floating in the water around the vessel.
Skandi Africa spent more than a week docked in Luanda, Angola, while the team worked on the flexible termination for the Kaombo South project. 
And when the crew spotted the garbage lapping around the ship's hull, they felt they had to do something.
Herve Gourdon, Skandi Africa's Offshore Construction Manager, helped coordinate the task. 
A full risk assessment was carried out, followed up by a toolbox talk for those directly involved in the clean-up.
The solution was to use the vessel like a fishing trawler. Its fenders were deployed to trap floating garbage beside the hull, then a crane lowered a specially built net basket over the side. The basket was tipped on its side and dragged through the water to trawl for trash, which was hauled aboard, weighed, then dropped into dumpsters.
Herve said, "What we took out is surely just a little drop in this ocean of plastic, but I was happy to see the effect our action had on the mindset of the Skandi Africa team. It's an exercise we hope to repeat in future, when time, the weather and circumstances allow."