News - Press Release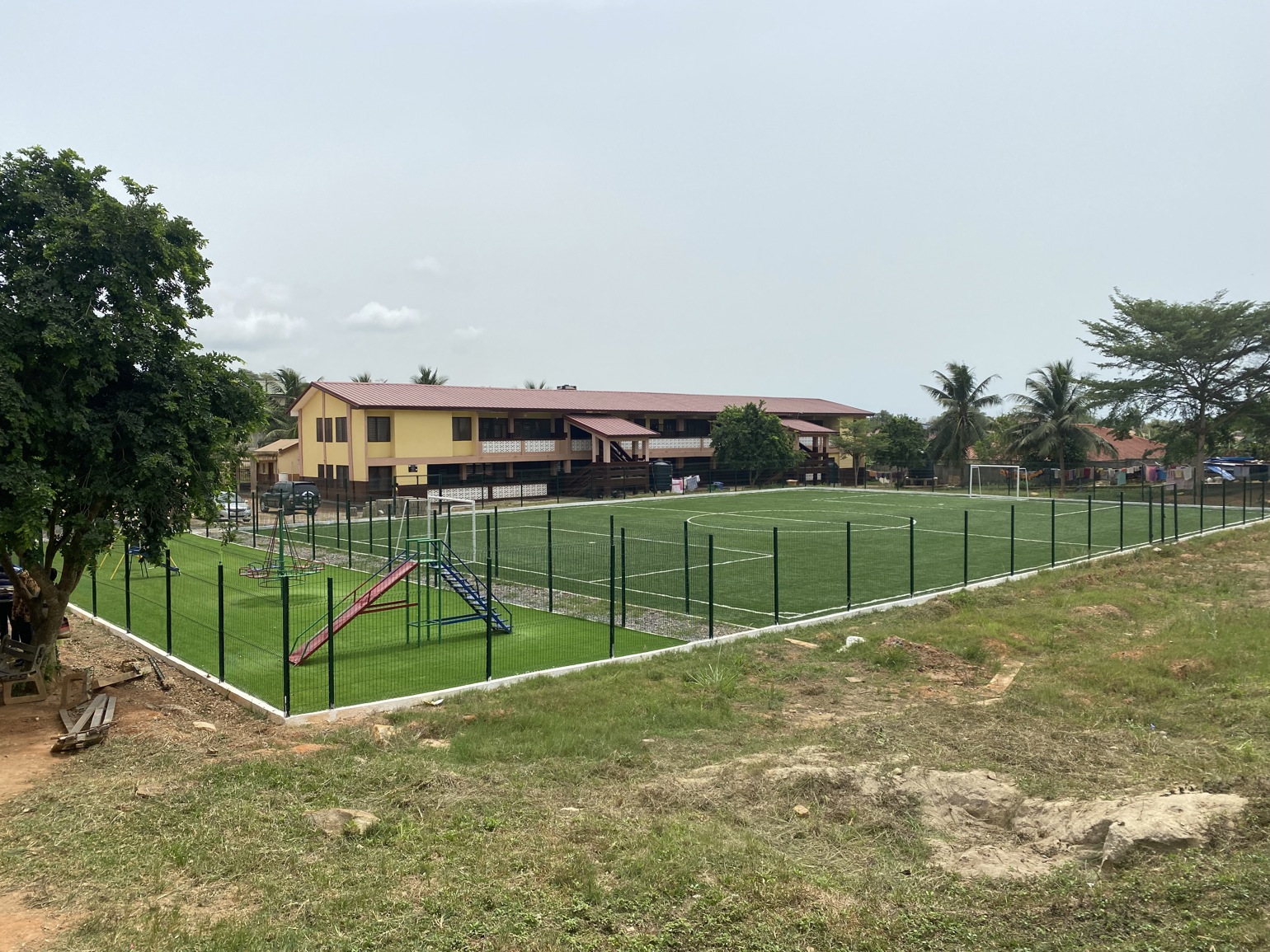 The TechnipFMC team in Ghana is helping children at a special school develop through play by funding a new soccer field and playground as part of its ESG efforts in the country.
Work on the new facilities at Twin City Special School near our service base in Takoradi is nearing completion.
The team at Takoradi has a long-standing relationship with the school, which helps children who have intellectual disabilities (IDs). These include cognitive limitations as well as issues with behavioral, social and emotional development.
Play therapy can help children with IDs develop and build social relationships. However, the school's existing playground was in dire need of improvement as the children couldn't use it during the rainy season.
Abigail Mensah, TechnipFMC's Communication and Sustainability Manager in Ghana, said, "When we talk about making a difference in our communities, it's always clear that we want to make a lasting impact. The schoolchildren will see the benefit of the playground for years to come. We're happy to be able to help them play together safely."
Although the field and play area are both finished there is still work going on to provide drainage, landscaping, lawns and pavements at the school. The project is expected to be completed by the end of June.