News - Press Release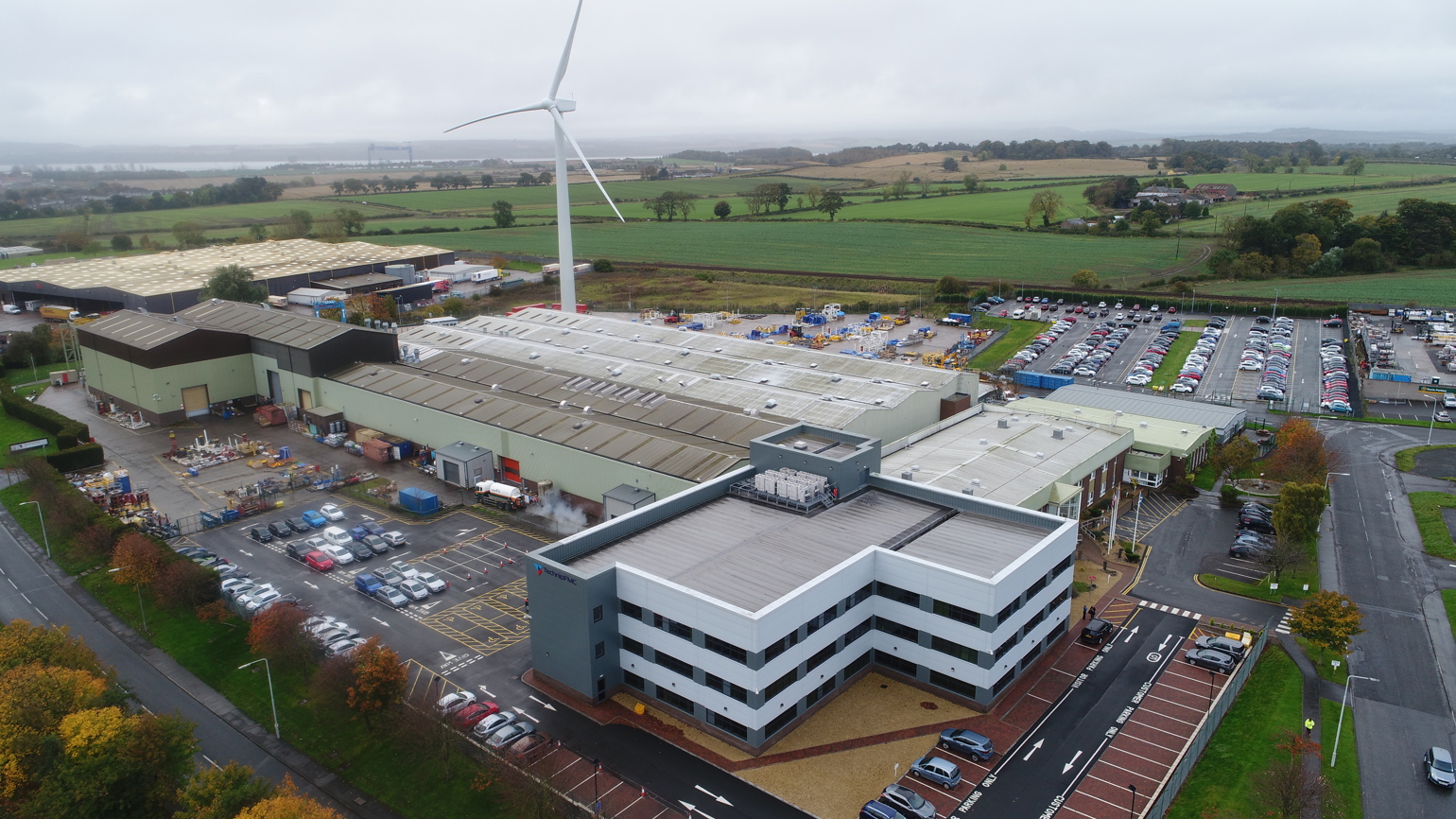 It's a milestone birthday for a local landmark at our facility in Dunfermline, United Kingdom – its wind turbine turns 10.
Since it first began generating power on November 26, 2011, the turbine has supplied the equivalent of more than three years power to the plant.
Scott McLean, Site Facilities and Maintenance Manager, said, "It's actually provided the site with approximately 30 percent of our power over the past decade, and since July 2020, all the electricity we use on-site now comes from renewable sources."
On average each year, the turbine has generated enough electricity to supply 857 homes. And to celebrate its 10th birthday, the Dunfermline team are having 8,570 trees planted as part of their ESG actions to support the environment and the local community.
The 1.5 megawatt turbine stands 100 meters tall and its blades catch the wind that blows over Fife. It is visible from the nearby motorway and it is seen as a signpost for home by locals.
Scott added, "Other businesses get in touch with me regularly to ask about the turbine and its benefits. It was the first in the area and we have seen a genuine benefit from its presence both financially and environmentally.
"Obviously our colleagues in Norway and Brazil use renewable energy and we've seen the team in Singapore follow our lead on more sustainable energy source by installing solar cells on their facility's roof. It all helps as we focus on reducing our carbon footprint in line with our 50 by 30 objectives."
The trees planted will sequester 2,625 tonnes of CO2 – the equivalent of driving more than 6.4 million miles in a standard car.