News - Press Release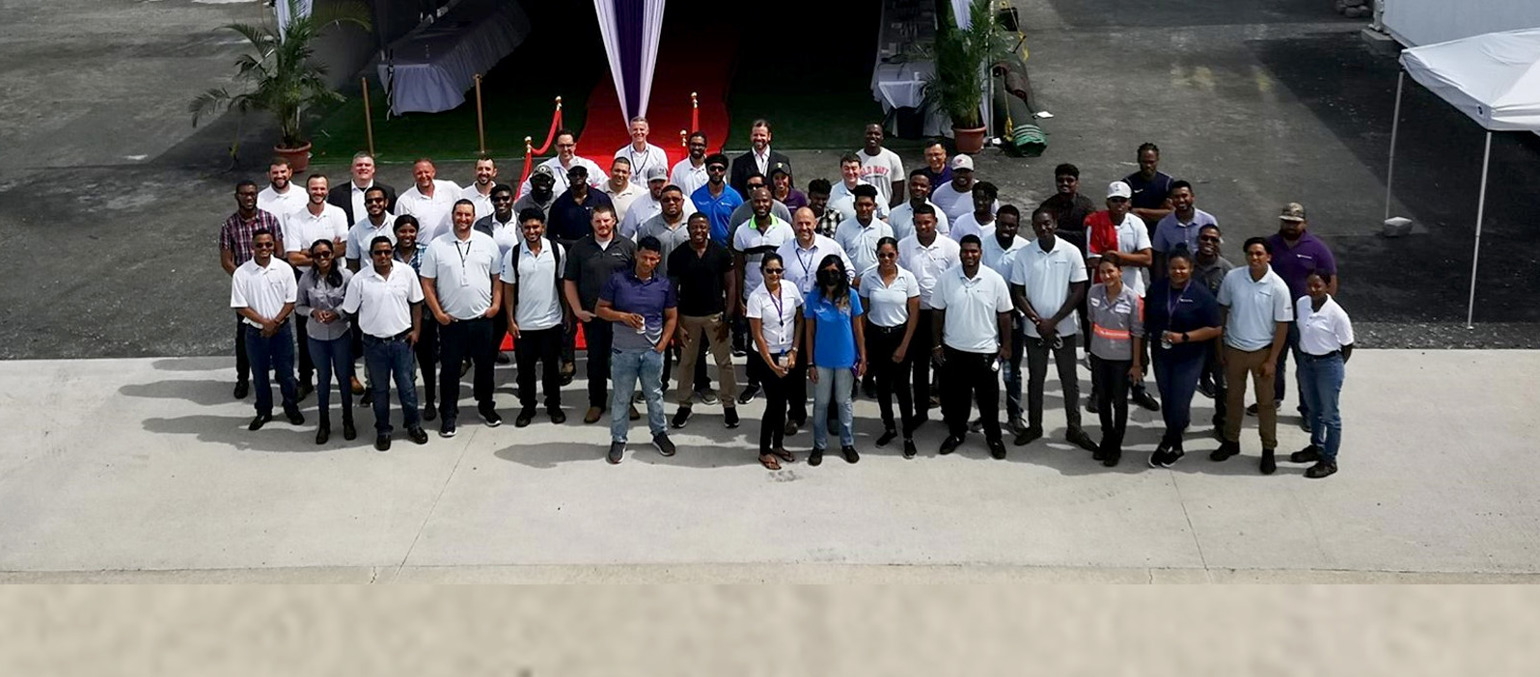 Meet four pioneers of the energy industry in Guyana – young people working with TechnipFMC to help clients realize oil and gas projects that are contributing to the development of their country.
Reon Whyte, Kavita Khan, Shivanie Singh, and Micheal Douglas all work at TechnipFMC's subsea service base in Georgetown, which was officially opened in April during a visit by the Prime Minister Honourable Brigadier General Mark Phillips.
The base is now the permanent home of the company's subsea drilling and completions teams in the country. TechnipFMC began recruiting and developing talent in Guyana to work on projects in 2017. The company has also established an in-country supply chain that is helping the energy industry develop there.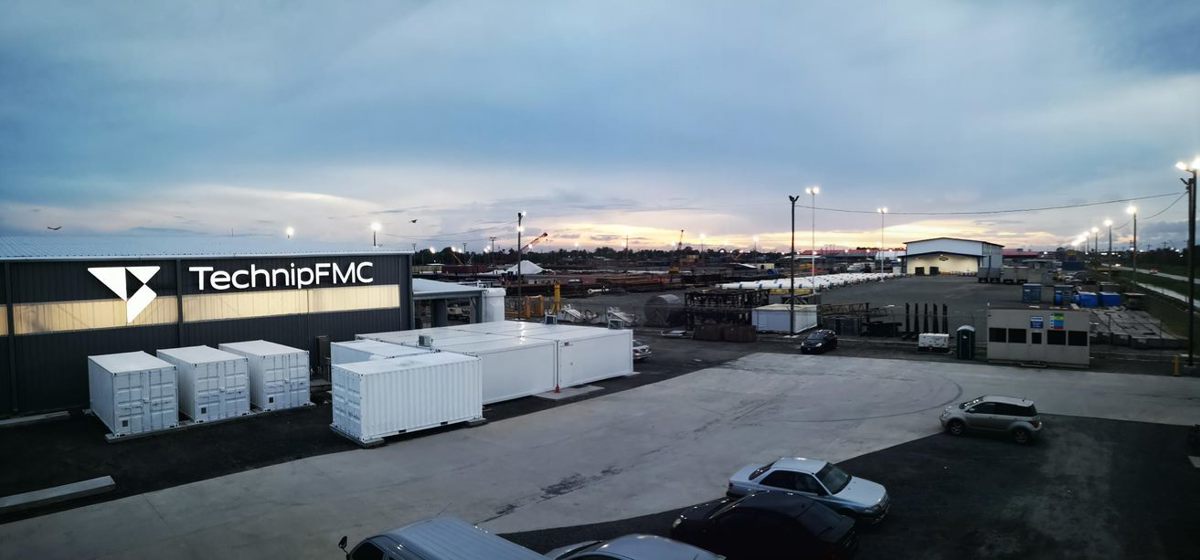 TechnipFMC's subsea service base in Georgetown, Guyana
Complex subsea projects rely on international expertise and cooperation, but already 64 percent of the workforce at the base is Guyanese. The University of Guyana, Art Williams and Henry Wendt Aeronautical Engineering School, and the country's technical institutes supplied many of the 90 Guyanese recruits. Reon was recruited in 2019, and is proud to be helping build his country's future.
"We are pioneers," said Reon, who works offshore as one of TechnipFMC's Technical Service Personnel (TSPs). "The energy industry is young in Guyana, and we're the first generation involved. I really want to give back to my country, and I want to be here to ensure the fruit of our efforts – the knowledge that we gain – helps Guyana.
"If we do that, if we apply our expertise and share it, we'll help other Guyanese move up the ladder. We pass it on, we learn and grow, and we put our country in a position where it can really prosper."
Of course, a growing technical workforce requires support functions, such as finance, human resources, and accounting – opening up additional career opportunities.
Kavita Khan, an Accounting Assistant, has been with the company since April 2021. Kavita, who is studying for a qualification from the Association of Chartered Certified Accountants (ACCA), said, "I saw a presentation about TechnipFMC in my last job and I was impressed by the culture – I thought, 'That's a company I want to work for.' So when I saw the vacancy, I had to apply.
"One of the things I like is that I have flexibility if I need time to study for a test or an assignment. My team-mates are very understanding and getting the ACCA is a prerequisite of my job, so it's good that my career development is being supported. I know there's a lot of room for growth here."
Training has also been important for Shivanie Singh, who works offshore as a TSP after graduating with an Aeronautical Engineering associate degree. Shivanie said, "I'm not really an office person, I'm more of a hands-on person.
"The thing I love the most is working offshore beside people from all over the world who have come to share their experience and help the industry grow in Guyana. It's amazing – we're all building important relationships that will shape our future and the future of Guyana, and connecting with so many different kinds of people.
"I've been with the company since 2019, and I've had opportunities for development. We had nine months' training with our teams in Brazil, a lot of it hands-on, then went to Trinidad to commence operations before the base here at Georgetown was established.
"Some other TSPs have already been promoted into engineering roles. It is good to see that there are opportunities in other aspects of the projects here in Guyana."
Micheal Douglas, who joined the company in 2018, is one of those who has been promoted. Now an Installation Engineer, Micheal said, "I have an bachelor's degree in engineering and I've always wanted to be an engineer. Oil and gas is a new industry in Guyana, and I took the TSP route so I could build my knowledge then branch off into engineering. It's a common route worldwide in the company. With the new base open and projects building up, there will be more opportunities in engineering.
"My younger cousin has always been interested in technology and he was asking about my job. I would for sure recommend getting into this industry, this job, and TechnipFMC."