News - Press Release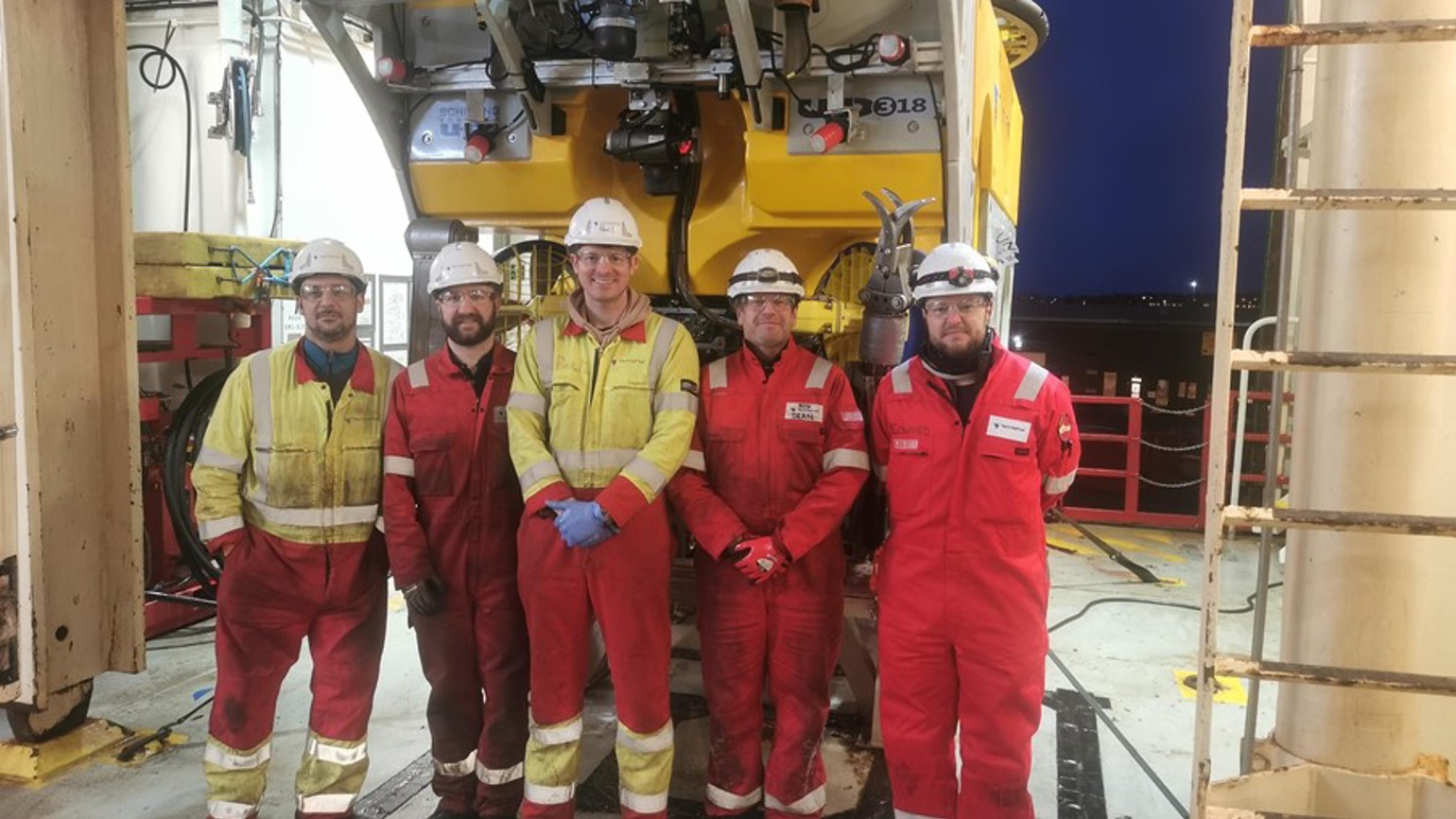 Tucked away in an industrial unit in Aberdeen, United Kingdom, a pilot eyes a bank of monitors and gently pushes on the controls in front of him.
Hundreds of miles away off the coast of Norway, and hundreds of meters below the North Sea, the remotely operated vehicle (ROV) UHD 18 turns the pilot's movements into actions.
It's a moment of achievement for TechnipFMC's OneFleet team, the crew of its vessel Deep Arctic, as well as the experts from the company's Subsea Projects and Schilling Robotics teams.
Remote piloting is a key step in the vessel digitalization journey. Ordinarily UHD 18's pilots work aboard Deep Arctic. But this is the second phase of a trial using satellite communications and video streaming technology to enable shore-to-ship remote operations. There's an almost instantaneous two-way flow of information between the ROV and its pilot, sitting safely on shore.
The team was able to test flight control, visual inspection of subsea equipment, waypoint navigation of seabed targets, and target collection by ROV grabber. Increased bandwidth allowed ship-to-shore video and audio streaming, as well as full flight control by satellite communications.
Video and audio streaming performance, including a new "ultra-low latency" mode, was also tested, with few latency or interruption concerns noted by the pilots.
David MacLennan, Senior Manager – Group Diving OneFleet, said, "I am delighted with the efforts made by everyone involved in these remote trials, a great example of achieving together with our global partners. This has been a great achievement for all concerned."