News - Press Release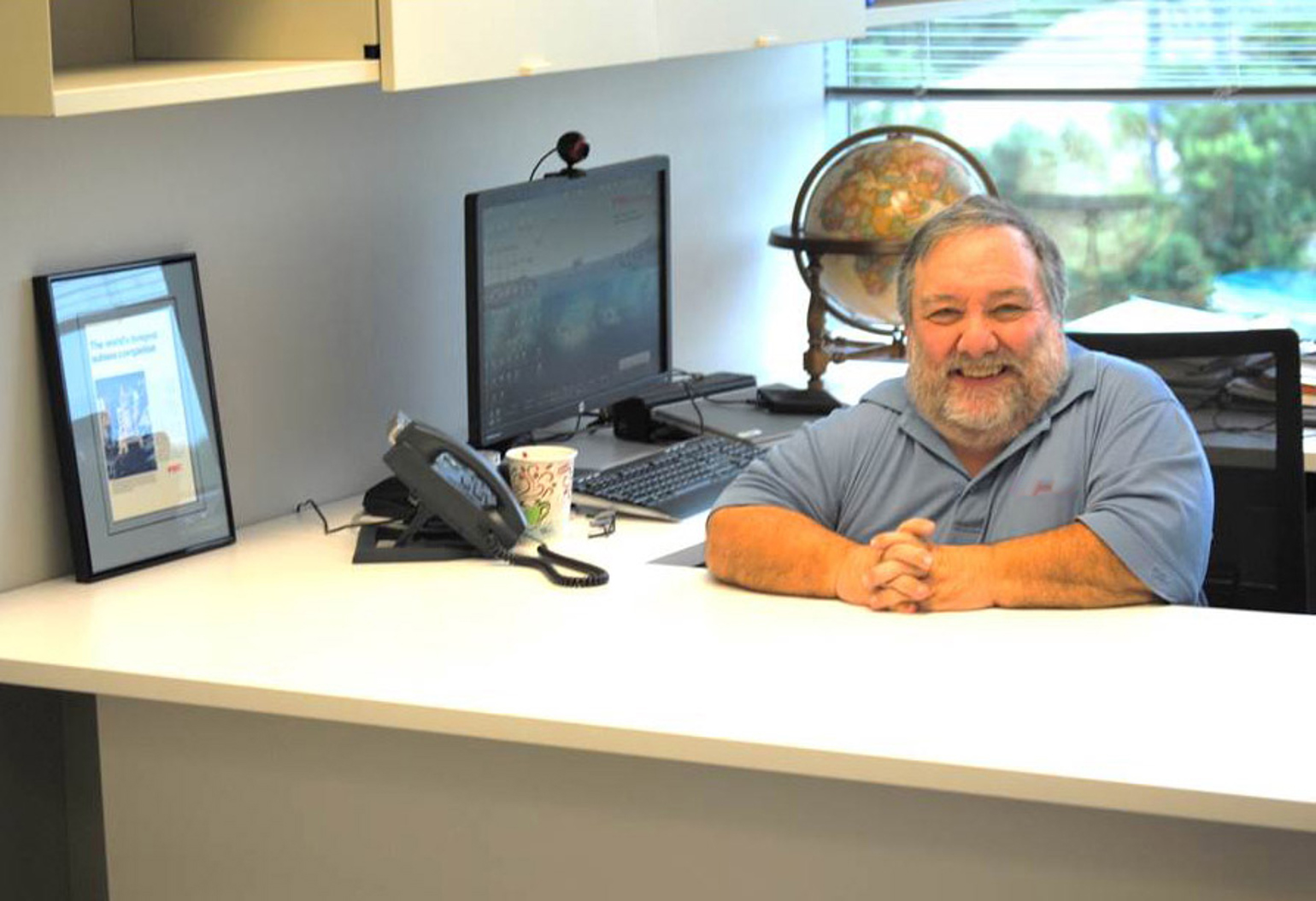 Brian Skeels's subsea engineering achievements have earned him huge respect and many awards – most recently a Citation for Service from the American Petroleum Institute.
Brian, one of TechnipFMC's Technology Fellows and an adjunct professor at the University of Houston, has achondroplasia, a bone growth condition which has left him with reduced stature and, as he ages, increased mobility needs. He sometimes uses an electric scooter to get around.
In an interview to mark the International Day of Persons with Disabilities, Brian discusses two things people with impairments need from society – common courtesy and common sense.
What barriers to work do people with disabilities commonly face and how can businesses break these down?
Brian Skeels (BS): We should talk about can, not can't. Anyone with a long-term condition knows their own barriers. For me, it can be difficult to reach objects, buttons, door handles, or tables sometimes because the world is designed for average-sized people. Wheelchair users have similar barriers, although there have been improvements. The thing is, each person with an impairment wants to be independent and overcome challenges themselves, although we're always open to offers of genuine help. And that's what people should do: be gracious and offer genuine help. If it's needed, it will be accepted. Businesses should also be more aware of hidden impairments. I stand out, but many others might not… people who are neuro-diverse, for example. Common sense and common courtesy are two things everyone deserves.
TechnipFMC is striving to be an increasingly inclusive workplace. What is your experience of working there?
BS: Something wonderful happens in the energy industry. We travel the world, from Azerbaijan to Indonesia to Brazil to Norway and beyond. We're exposed to multiple cultures and learn to be respectful, to adapt to their norms. You discover that people everywhere are just people, no matter sex, gender, race, whatever. There's an openminded, inclusive mindset that's second nature.
What's your advice for someone working for the first time with a colleague who has a disability?
BS: See a person and their abilities, not a person with a disability. Be respectful and let them show you what they are achieving. You can bet they'll work harder than everyone else because they are finding ways to overcome obstacles. Having to do this from an early age helped me become an engineer because I was always solving problems – like figuring out how to make extensions for the pedals so I could learn to drive. Offer help if you think someone is struggling, but don't force it. As I said, common sense and common courtesy are two things everyone deserves.
How have attitudes to disability changed over your career, and what still has to change?
BS: Since the Americans with Disabilities Act in 1990, infrastructure has become more accessible in the United States. Around the world, changes are slower some places than others because of funding and the environment. In Europe those cobbled streets are no fun for wheelchair users, for example. But I've seen a shift in inclusivity, which I welcome. What we all need to do is be nicer to one another because you don't know the personal, physical, or mental struggles someone has.