News - Press Release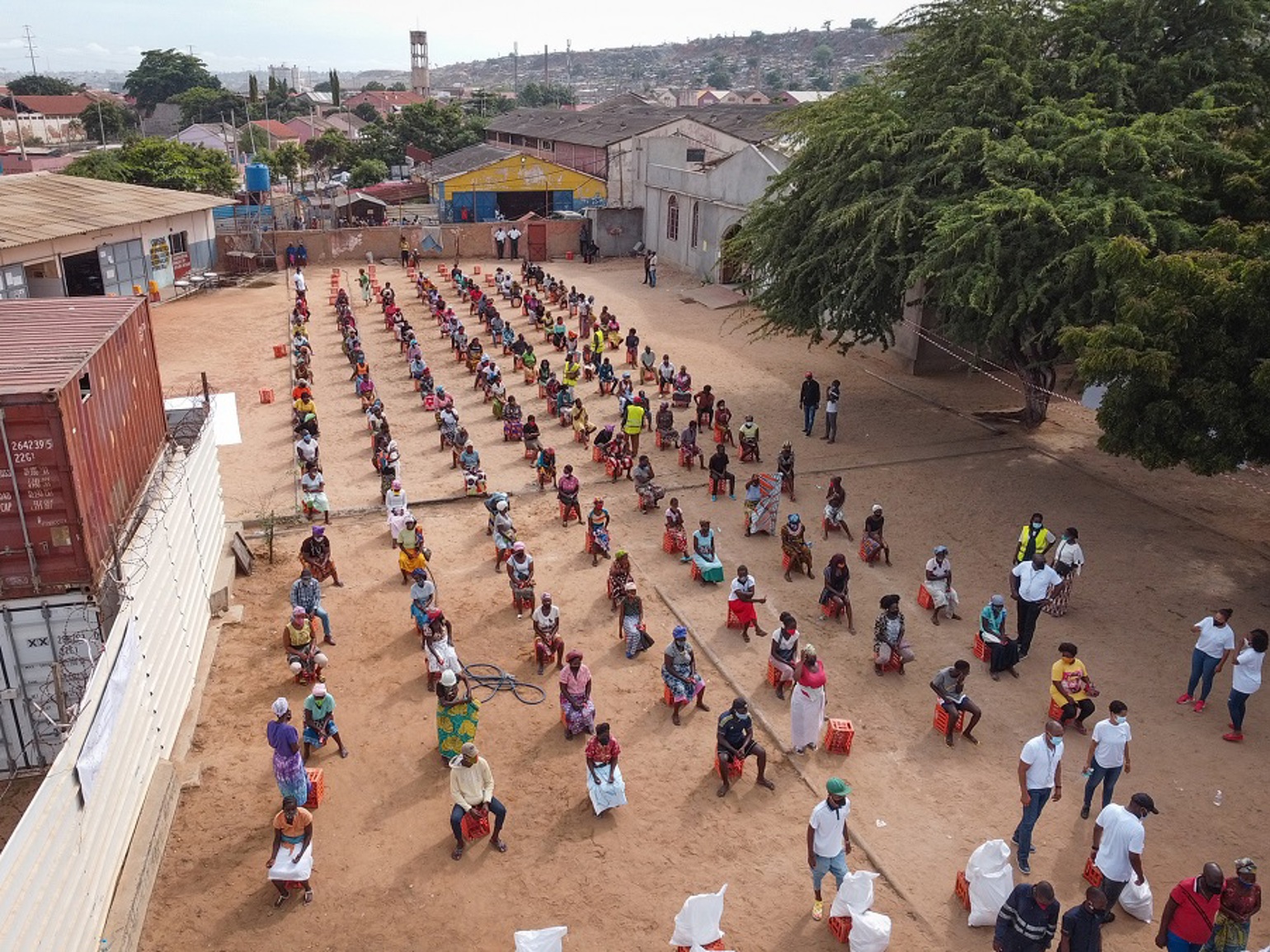 When hundreds of people were going hungry in a bairro beside TechnipFMC's Sonils base in Luanda, Angola, the team knew they had to help.
Tight restrictions had been introduced to prevent COVID-19 from spreading, making it hard for the residents of the Boavista neighborhood to make a living.
The company stepped in with a $25,000 donation and the employee association Associação Trabalhadores e Família (ATF) began organizing a way to get all of that aid to people in need.
Over the next few weeks in November and December last year, ATF delivered 20 tons of food to more than 3000 people living in Boavista, two orphanages and a home for the elderly.
Alice Lelis, Administration Manager, was one of the project organizers and helped hand over the food packs. She said, "We donated our own time to make sure that all of the money went directly to help the people and good causes that we had been able to identify.
"We didn't want any of the donation to be spent on administration, so instead of going to an NGO, we asked the local catholic church to help us find families in the bairro who most needed help. They identified 448 families.
"The church even helped us work out the size of each family we were helping as we knew we couldn't just hand the same amount to everybody.
"A family of five needed more than an old man living alone, for example – but we made sure that all the packs contained the same essentials."
The scheme was split into three separate phases.
Phase one provided 748 food packs in the bairro. Each package of essentials contained 3kg of beans, 6kg of corn flour, 6kg of sugar, a liter of oil, 3kg of rice, 2 kgs of salt, six cans of tomato, one can of chorizo, and a bar of soap.
Alice said, "The way the employees backed this initiative was unbelievable. Our team was wet with sweat from the effort they were putting in to set up the hand-over session for the bairro and get those food packs to people in need.
"Our volunteers were courageous. We're living through a pandemic but we knew that the community next to Sonils Base was dying from hunger.
"The people there live hand-to-mouth. They were going hungry, in desperate need. Most of them work in street jobs and COVID-19 has killed trade.
"We couldn't just let that happen – so we found out what was needed, found the economical way to get it to them, then safely delivered the aid, making sure that we protected ourselves and others from COVID-19.
"Everyone wore masks and we set up sinks so that the people of the bairro could wash their hands. We knew we couldn't have people crowding together to collect their food bags, so we set up crates for them to sit on, socially distanced for safety, and people were allowed in when there was a space for them.
"It was a very emotional day, filled with hard work. Many of us left the bairro crying because we want to do more."
Help then went to children living in two orphanages. Food packages were handed over to help 72 girls living at Lar dos Aflitos orphanage and 17 children care for at Project Nosso Meninos. Each child also got a care pack containing personal hygiene products, as well as a Christmas gift and treats.
A $2000 donation from ATF – collected from our workers in Angola – paid for those care packs, which were also given to people in the Beiral nursing home in Viana in the final phase of the project, packaged in TechnipFMC purple canvas bags.
The nursing home houses 120 elderly people with health problems. It was struggling for food because of the pandemic and we were able to help out with our supplies.
Alice added, "We want to thank the company because this initiative was only possible due to the our values and commitment to helping our local communities."