News - Press Release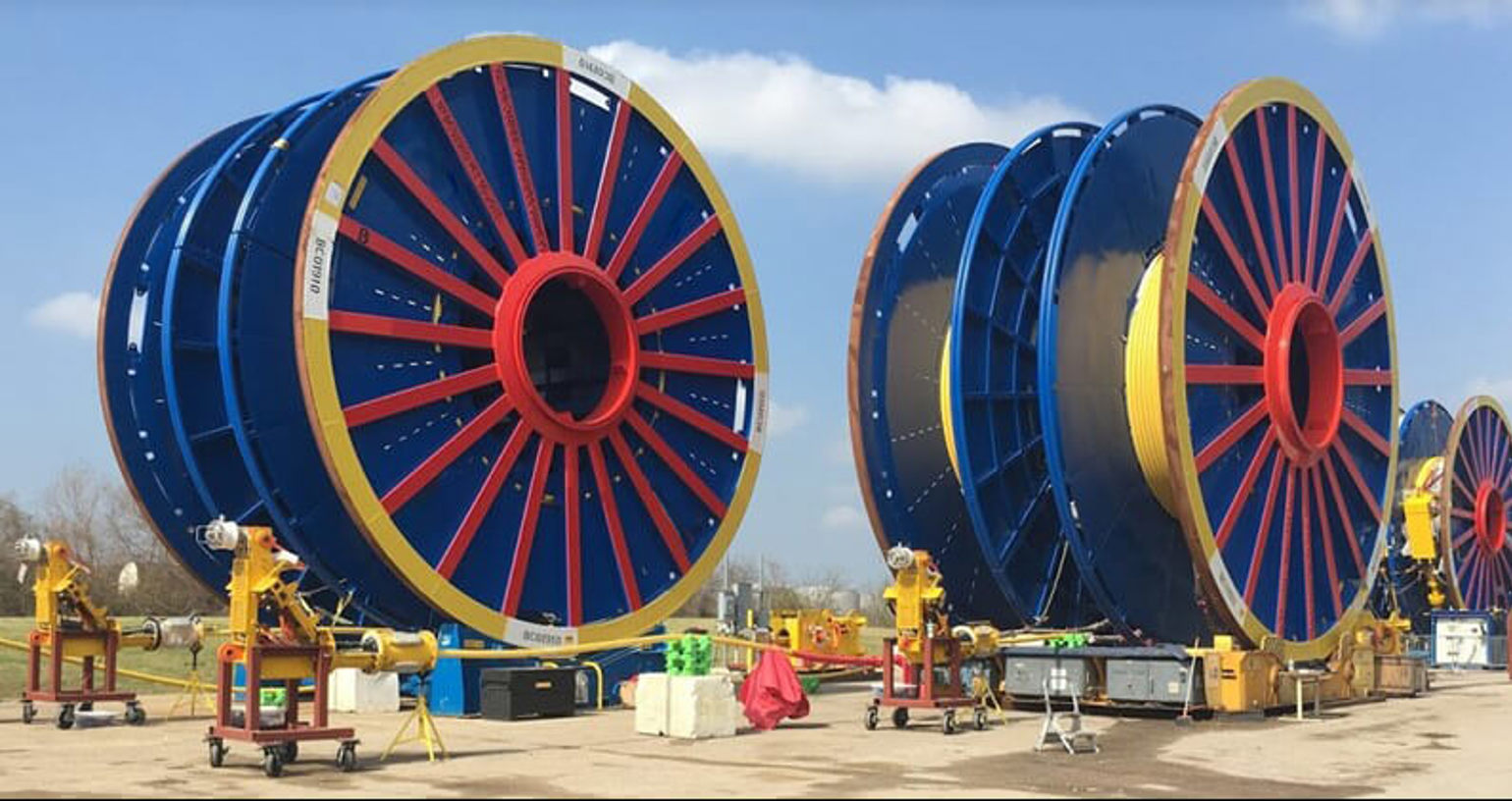 March 7, 2018 — TechnipFMC announces that the engineering, procurement, fabrication and supply of umbilicals(1) system for the Kaombo project has been completed. The multisite project utilised the facilities of TechnipFMC Umbilicals Ltd.,TechnipFMC Umbilicals Inc. and Angoflex Ltda(2).
The Kaombo development is located on Block 32, approximately 140 kilometers off the coast of Angola and is operated by Total E&P Angola Block 32. TechnipFMC Umbilicals was in charge of the project management, engineering and manufacture of over 135 kilometers of steel tube umbilicals.
The load-out of the umbilicals for offshore installation started in April 2017 at Angoflex in Lobito, Angola, and the final umbilical was loaded out in January 2018.
Gavin Bainbridge, Project Manager commented: "The success of the Kaombo project has been a real team effort across the globe, and demonstrated the level of commitment and dedication the teams across the three sites have, making it possible to deliver such large-scale global projects".


(1) Umbilical: an assembly of steel tubes and/or hydraulic hoses which can also include electrical cables or optic fibres used to control subsea structures from a platform or a vessel.
(2) TechnipFMC Umbilicals: a collective of wholly/partly-owned subsidiaries of TechnipFMC plc comprising of TechnipFMC Umbilicals Ltd. in Newcastle upon Tyne, UK, TechnipFMC Umbilicals Inc. in Houston, USA, Angoflex in Lobito, Angola and Asiaflex Products in Johor, Malaysia.




About TechnipFMC
TechnipFMC is a global leader in subsea, onshore/offshore, and surface projects. With our proprietary technologies and production systems, integrated expertise, and comprehensive solutions, we are transforming our clients' project economics.
We are uniquely positioned to deliver greater efficiency across project lifecycles from concept to project delivery and beyond. Through innovative technologies and improved efficiencies, our offering unlocks new possibilities for our clients in developing their oil and gas resources.
Each of our more than 37,000 employees is driven by a steady commitment to clients and a culture of purposeful innovation, challenging industry conventions, and rethinking how the best results are achieved.
To learn more about us and how we are enhancing the performance of the world's energy industry, go to TechnipFMC.com and follow us on Twitter @TechnipFMC.
Contacts
Media Relations
Hannah Steel
Marketing and Communications Officer
Tel: +44 (0)191 296 7585
Email: hannah.steel@technipfmc.com