News - Press Release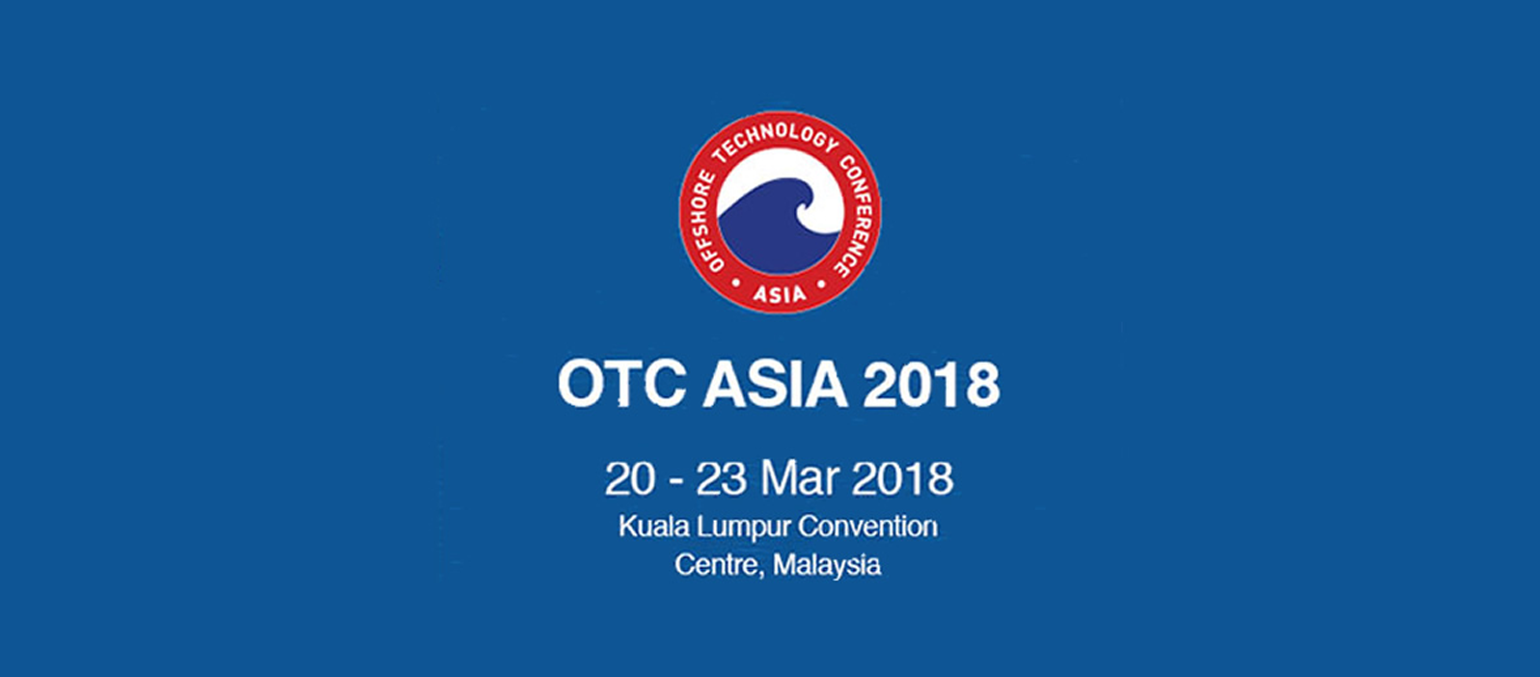 KUALA LUMPUR, March 22, 2018 — TechnipFMC won a Spotlight on New Technology award for its In-Service Riser Inspection System (IRIS) Technology at the 2018 Offshore Technology Conference Asia in Kuala Lumpur, Malaysia. This prestigious award recognizes and honors the latest and most advanced technologies from the region that propels the oil and gas industry into the future.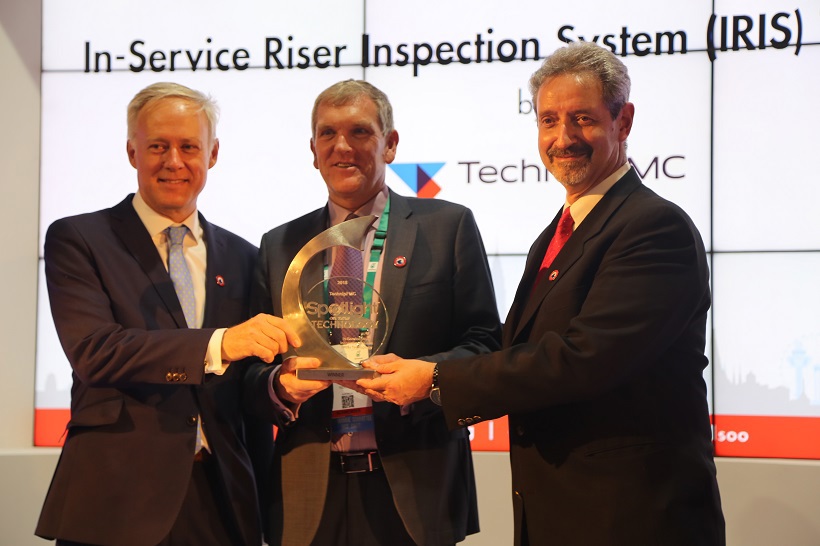 TechnipFMC IRIS is a versatile subsea inspection system that deploys and operates multiple non-destructive testing techniques simultaneously to determine the integrity of flexible production risers. This new generation of inspection system combines today Ultrasonic and Electromagnetic technologies and ultimately X-ray Computed Tomography in the future, to achieve a high degree of accuracy while traversing the length of the riser from the vessel deck to the seabed.
IRIS is remotely controlled and operated via an umbilical tied to the control room of a support vessel. All inspected results are displayed and analyzed in real time using advanced software. This proprietary technology overcomes the complexities of in-service inspection for flexible risers and is able to accurately image the multi-layer structural design of flexible pipe, which uses various materials, profiles and thicknesses throughout its cross-section. 
"We are very pleased to be recognized for IRIS. The imaging produced by the core inspection and positioning technologies of IRIS in our qualification testing demonstrates a far higher level of clarity and precision than previously seen. It enables accurate integrity diagnostics, enabling early detection of damage and timely intervention - all contributing to safer operations and increased production uptime for our clients" said Brad Beitler, Executive Vice President of Technology and R&D at TechnipFMC. 
###
About TechnipFMC
TechnipFMC is a global leader in subsea, onshore/offshore, and surface projects. With our proprietary technologies and production systems, integrated expertise, and comprehensive solutions, we are transforming our clients' project economics.
We are uniquely positioned to deliver greater efficiency across project lifecycles from concept to project delivery and beyond. Through innovative technologies and improved efficiencies, our offering unlocks new possibilities for our clients in developing their oil and gas resources.
Each of our more than 37,000 employees is driven by a steady commitment to clients and a culture of purposeful innovation, challenging industry conventions, and rethinking how the best results are achieved.
To learn more about us and how we are enhancing the performance of the world's energy industry, go to TechnipFMC.com and follow us on Twitter @TechnipFMC.
Contacts

Puileng Yung
Regional Head of Communications, APAC
Tel: +6 03 2116 7931
Mobile: +6 012 3356 289 
Email: puileng.yung@technipfmc.com 

Chan Kong, Shea
Communications Specialist, Communications, APAC
Tel: +6 0321167613
Mobile: +6 016 866 4825
Email: chankong.shea@technipfmc.com