News - Press Release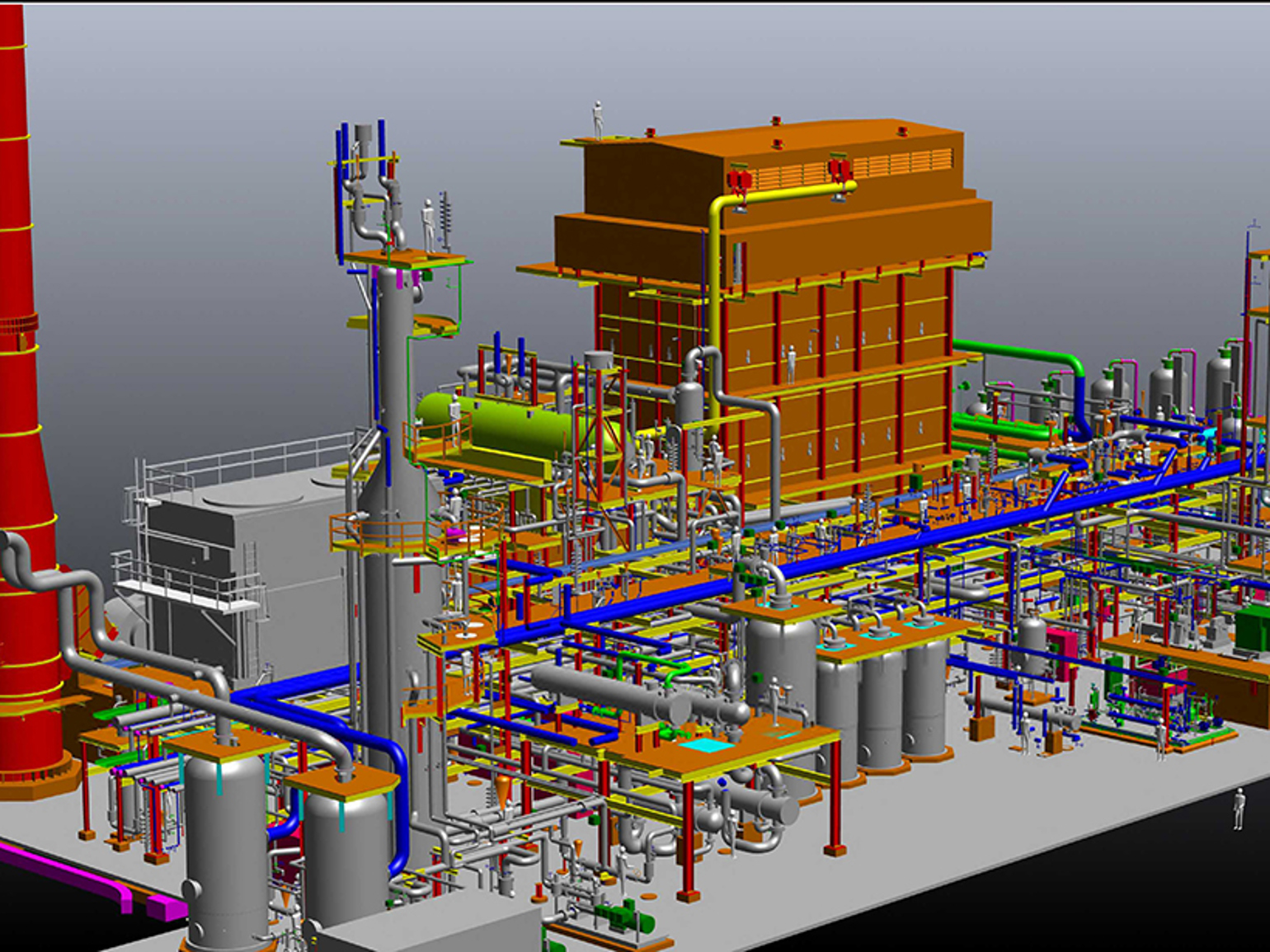 March 22, 2018 — In 2015, CHS, a global agribusiness diversified in energy, grain and food ingredients, selected TechnipFMC to provide steam reforming technology and engineering, procurement and construction for a 40 million standard cubic feet-per-day hydrogen plant at the CHS refinery in Laurel, Montana (USA). The hydrogen plant, which will provide CHS with the hydrogen needed to boost efficiency and increase production at its refinery, is now in full operation and has met its performance targets.
To increase worker safety and reduce operating costs, TechnipFMC's project team deployed the use of a drone to access the inside of the radiant box. The drone, which captured a high-quality video of the tube surfaces, allowed the project team to safely inspect the condition of the reformer tubes after installation.
Stan Knez, Senior Vice President, Onshore Process Technology, stated: "TechnipFMC is pleased to continue our long-term relationship with CHS through this strategic project, which not only utilized our steam reforming technology as a key differentiator, but was delivered with no recordable incidents."
TechnipFMC's operating center in Claremont, California (USA) executed the project, which included advisory services for commissioning and start-up. Previously the operating center provided a steam reformer and a parallel reformer for the CHS refinery in Laurel and completed two hydrogen projects for the CHS refinery in McPherson, Kansas (USA).


About TechnipFMC
TechnipFMC is a global leader in subsea, onshore/offshore, and surface projects. With our proprietary technologies and production systems, integrated expertise, and comprehensive solutions, we are transforming our clients' project economics.
We are uniquely positioned to deliver greater efficiency across project lifecycles from concept to project delivery and beyond. Through innovative technologies and improved efficiencies, our offering unlocks new possibilities for our clients in developing their oil and gas resources.
Each of our more than 37,000 employees is driven by a steady commitment to clients and a culture of purposeful innovation, challenging industry conventions, and rethinking how the best results are achieved.
To learn more about us and how we are enhancing the performance of the world's energy industry, go to TechnipFMC.com and follow us on Twitter @TechnipFMC.


Contacts

Cindy Viktorin
TechnipFMC Process Technology
Tel: + 1 281 848 5261
Email: cindy.viktorin@technipfmc.com