News - Press Release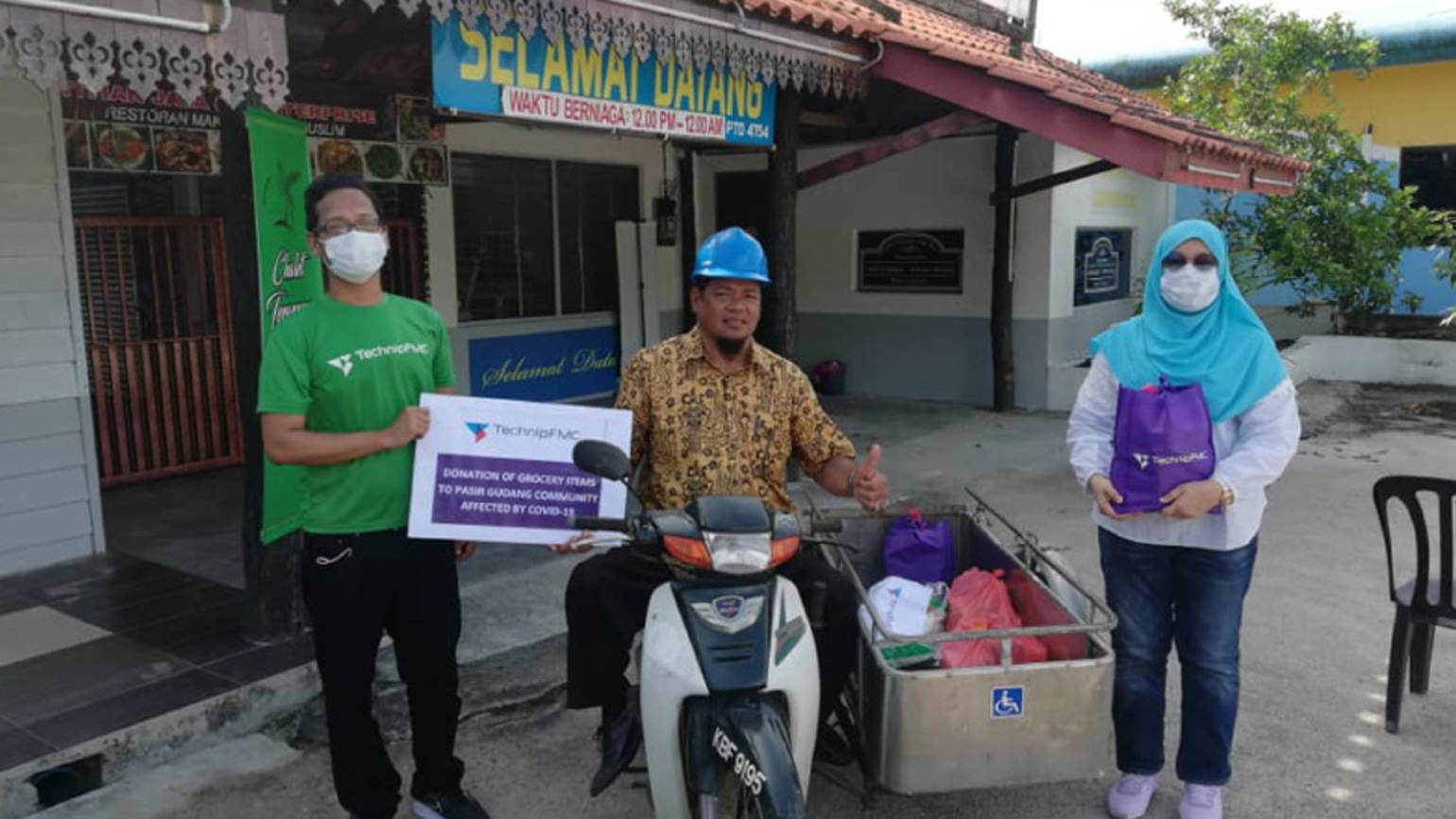 TechnipFMC workers have been showing generosity and ingenuity in the fight against COVID-19. Workers have donated money to help feed and protect people living in the areas where the company operates – including healthcare professionals – as well as coming up with simple, sustainable solutions to help keep our people safe.
At Asiaflex Products in Malayasia, workers donated $2,660 to help feed underprivileged families during the Muslim holy month of Ramadan. The money was used to pay for grocery packs which were delivered to 150 families who needed help during the COVID-19 crisis in Pasir Gudang, Johor. The groceries included staples such as rice, flour, cooking oil, sugar, bread, canned food, etc.
In Krakow, Poland, the company matched cash donations from employees to help buy 700 coveralls and masks for health professionals at a hospital there. And members of our team working in Sindri, India, created hands-free sanitizer dispensers using spare parts. Built from PVC pipes and connectors, it is operated by users pressing a pedal to squeeze out sanitizer.
Abhishek Roy, Construction Officer at Sindri, said, "In order to maintain clean hands, hand sanitizer must be made available at all times. But the applicators have to be touched several times, which has risks associated with contamination. "On site, we have come up with an innovative idea to conveniently dispense the sanitizer by just pressing a peddle of the new dispenser with leg a foot, while placing hands near the dispensing tip."