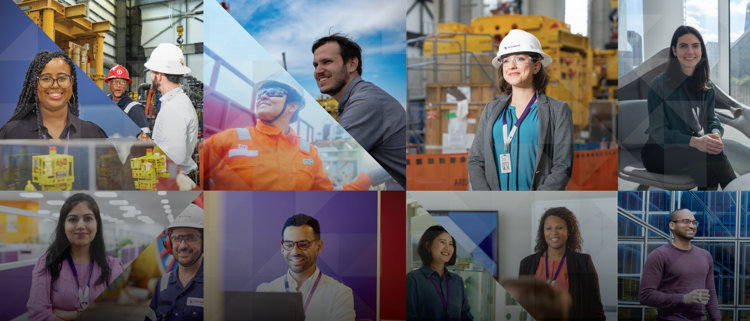 Careers
The energy to transform
Careers
The energy to transform
A global leader - a world of opportunity
Welcome to TechnipFMC, a leading technology provider to the traditional and new energy industries, delivering fully integrated projects, products, and services.
We are the energy architects. As a global leader in the energy industry, we offer a dynamic and exciting environment in which you will find limitless opportunities to drive real change and contribute to a sustainable future. 
Our Subsea, Surface Technologies, and New Energy offerings challenge conventions and drive change. We innovate and collaborate to identify opportunities for our clients, partners, and people all over the world.
Our people bring their energy to everything they do, every day. Our projects will excite and inspire you. Our career paths will help you explore your capabilities and take you wherever you want to go.
Find the career you have always wanted
All kinds of people with all kinds of skills drive TechnipFMC's success.
Our people work in manufacturing facilities, on vessels, in offices, and in the field, on and offshore.
Whatever role you take on, whatever team you are part of, we are proud to make sure you are in an environment where you will flourish.
Find the place where you belong – discover your new career today.
Bring your energy to our team
What is your area of expertise? Choose from a career path below to see the opportunities currently available.
And do not forget to come back and check again – we are always looking for talented people to join our team.
There are no results for your chosen selection. Please choose another filter combination.
Life at TechnipFMC
Why work with us? It is simple, we offer a dynamic and exciting environment with limitless opportunities to accelerate your career.
Don't take our word for it, hear from our people and read our stories.