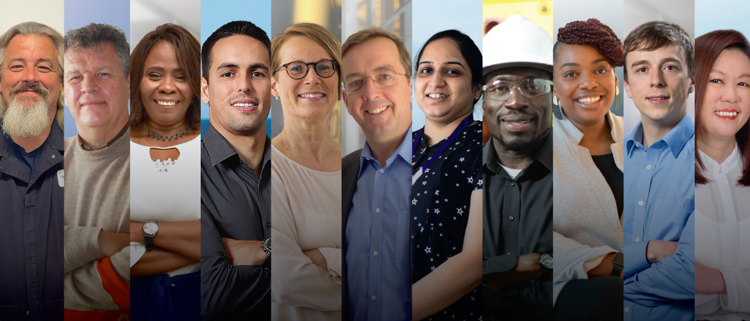 Pré-ambientação: do "sim" para uma jornada de excelência
Pré-ambientação: do "sim" para uma jornada de excelência
Bem-vindo(a) à TechnipFMC. Estamos muito felizes em tê-lo(a) conosco. Seu papel será fundamental para garantir o sucesso contínuo da nossa empresa.
Agora é hora de compartilhar conosco alguns comentários sobre sua experiência de recrutamento, clique aqui. Como valorizamos a construção da confiança em tudo o que fazemos, esta pesquisa é anônima e, portanto, sua privacidade está totalmente protegida. Leva 5 minutos para ser concluída e o feedback compartilhado é consolidado com resultados do mundo todo. O feedback é uma parte vital de nossa cultura, o que nos ajuda a melhorar e fortalecer nossas práticas. Nesse caso, com o objetivo de aprimorar a experiência de recrutamento dos futuros colegas!
Sua Ambientação
Todo profissional recém-contratado é convidado a participar de uma palestra de ambientação - uma oportunidade para você conhecer melhor a empresa e os colaboradores que, assim como você, acabaram de ser contratados. Seu gestor irá apoiá-lo(a) com um plano para suas necessidades de desenvolvimento no novo cargo. Além disso, você contará com o apoio de um Padrinho, um colega especialmente designado para apresentá-lo(a) aos demais funcionários e facilitar o processo de adaptação. Ao final dos 90 dias, você será convidado(a) a responder a uma pesquisa anônima, onde poderá dar o seu feedback sobre o processo de ambientação e deixar seus comentários e sugestões
Nossos Valores Centrais
Nossos três valores centrais são: Realizando Possibilidades, Conquistando Juntos e Construindo Confiança. Os cinco princípios fundamentais da TechnipFMC são: Segurança, Integridade, Qualidade, Respeito e Sustentabilidade. Em tudo o que fazemos, jamais abrimos mão deles. O Código de Conduta 
Empresarial oferece diretrizes sobre o que se espera de todos nós na TechnipFMC.
A marca da TechnipFMC: conduzindo a mudança que nossa indústria precisa
Por meio da nossa marca, comunicamos quem nós somos, o que fazemos e nossas ambições para o futuro.

Nossa visão: Aprimorar o desempenho da indústria energética mundial

Nosso propósito: Unir o escopo, know-how e a determinação para transformar a economicidade dos projetos dos nossos clientes


Compromisso com segurança e qualidade
Cultivamos um ambiente de segurança e qualidade por meio de comportamentos exemplares. Nós promovemos a segurança e a qualidade em tudo o que fazemos — desde a tarefa mais simples até a mais difícil. Segurança e qualidade, dois dos nossos princípios fundamentais, refletem fundamentalmente a maneira como fazemos negócios e aquilo que nunca abrimos mão, não importando as circunstâncias. Leia mais aqui.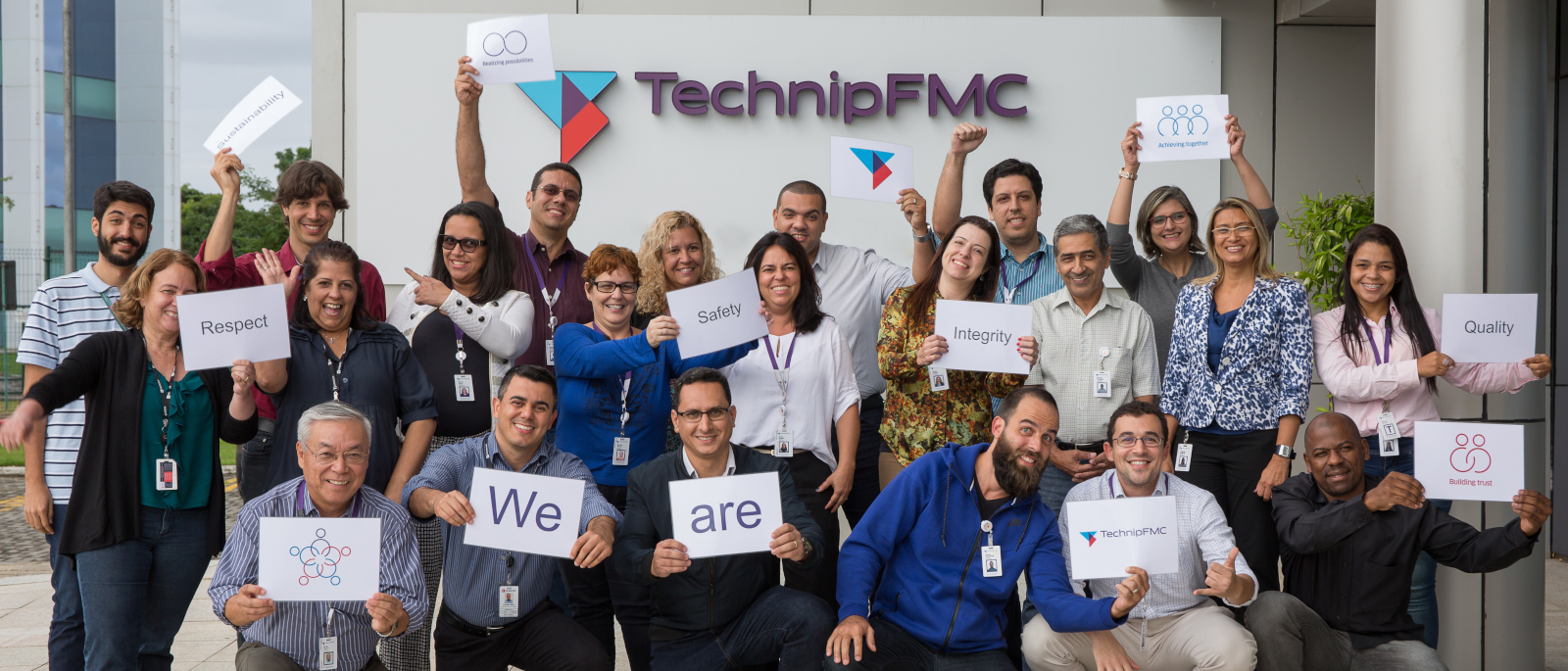 Sustentabilidade
ESG significa Environmental, Social and Governance. Os objetivos de ESG da nossa empresa têm como base nosso princípio fundamental de Sustentabilidade - agimos de forma responsável, sempre considerando nosso impacto no planeta, nas pessoas e comunidades onde vivemos e atuamos. Cada um dos três pilares do ESG nos ajudam a atuar como cidadãos corporativos responsáveis. Os compromissos sustentáveis e inclusivos que firmamos para cada pilar, como parte do nosso scorecard ESG, conduzem a mudança na indústria.
O que fazemos
A TechnipFMC é fornecedora líder de tecnologia para as indústrias de energia tradicional e de novas energias, oferecendo projetos, produtos e serviços totalmente integrados. Operamos em 41 países e temos colaboradores de 102 nacionalidades. Leia mais em TechnipFMC.com.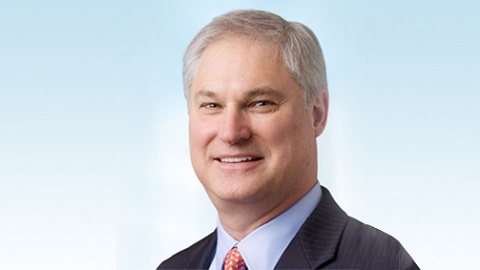 Sustainability is what we are doing to leave a lasting impression inside our company, our industry and the communities in which we work."
Douglas J. Pferdehirt – Chairman and Chief Executive Officer